Financial troubles are the most common reason why businesses fail. Therefore, it's not surprising that many business owners are tempted into taking loans without thinking it through fully. Especially now, when the coronavirus crisis puts so much pressure on every business making it almost impossible to survive without extra financing. However, before you apply for any kind of financing, you have to develop a plan. Of course, you need to have a business plan by default, but you need to plan more for a loan. Only with this kind of strategy in place you will be able to reduce the risk that borrowing will kill your business.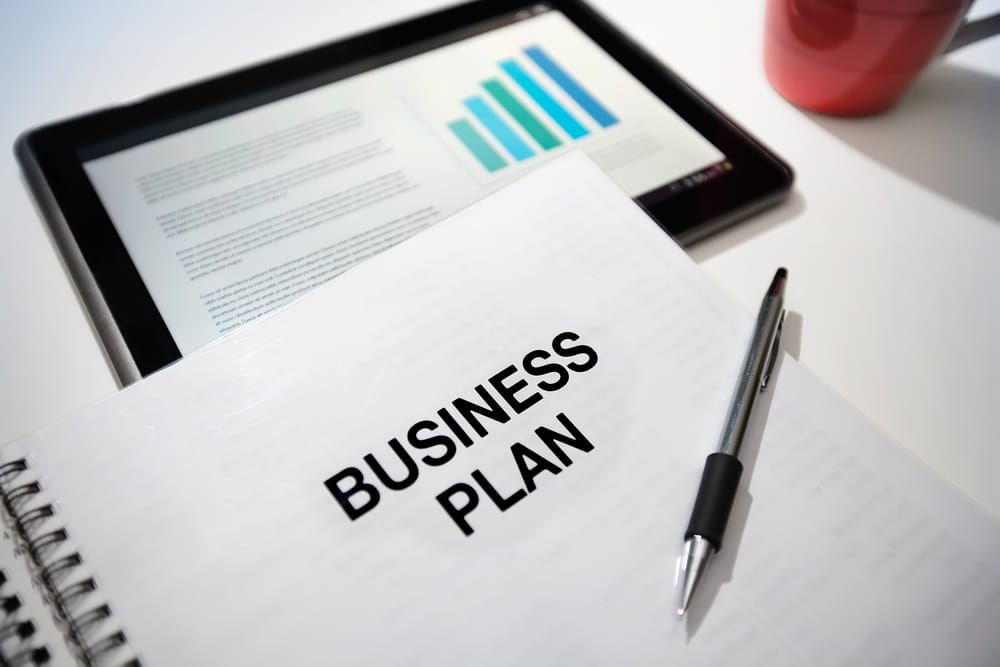 The Importance of Having a Business Loan Repayment Plan
When you start any kind of project in life, what's the first thing you do?
You make a plan, right? After all, while diving right into it might seem nice, you won't even know where to start without a plan.
Unfortunately, many business owners do not treat borrowing money with the same level of preparedness. Instead, they see an opportunity and go for it. Therefore, it's not a surprise that they soon become overwhelmed by the increase in mandatory expenses.
The main problem is that banks and the majority of other financing organizations take an extra effort to be vague. This results in borrowers not understanding exactly how much the loan is going to cost them. Add this to not having a plan and it's easy to see how borrowing money can end up drowning your business in debt.
There is also an issue of businesses borrowing without the actual need to do so. It's true that almost any company could do with some extra money, especially for cash flow. However, having little money doesn't necessarily mean that you need to take a loan. A better option is to analyze your business and cut your costs. By taking a loan without a truly pressing need for it you are adding a huge expense that will eat up a big portion of your revenue.
Having a loan repayment plan in place before taking out a loan can solve many of your problems. First of all, this will allow you to see whether you can actually afford the loan. Also, you will be able to calculate the maximum size of the debt your business can afford without capsizing. Then, you'll be able to improve your general business plan so it can function with your new budget.
How to Make a Plan for Business Loan Repayment
You don't have to be some kind of financial expert in order to develop an effective loan repayment plan. In fact, it's similar to how you can use templates to create your basic business plan. But instead of templates, you will need to use an easy calculator. It will tell you exactly how much you will have to pay in a week/month/day. Use that information with your current budget and projected revenue. This should give you a good idea of whether you can afford a loan and how big.
In addition, you can use the information afforded by the calculator to see what interest rate you can afford. This can help you choose among the various financing options you have. This will also allow you to see by how much you need to cut your expenses. Remember that you must keep up with regular payments. Therefore, you need to understand how your spending must change to account for this regular extra cost.
Finally, when making a loan repayment plan, or even your basic business plan, you must account for emergencies. No one could have predicted a crisis like the COVID-19 pandemic and millions of businesses are devastated by it. Of course, you can't plan for everything, but you need to have some kind of "cushion" to protect your company. For example, establishing an emergency fund to cover a few of the regular interest payments will be a good start. This way, it will be easier to keep your business afloat even in a crisis.
In Conclusion: Plan Financing Like Any Other Project
No matter the situation your business is in, you must never forget that taking a loan is a great responsibility. Borrowing money can make or break your business, and there is no telling which it will be. Therefore, it's essential to make your company as safe as possible, which means having a repayment plan in place. You need to understand exactly how much you will need to pay and when. Then, develop a plan to get that money in case your business can't get back on its feet in time. Use specialized calculators and other solutions to help guide you.
And remember that even government-backed Paycheck Protection Program with "free" loans can fail. Therefore, you can't put all your hopes on a single option. Always research every route available, even if some of them don't look very appealing at first glance. You'll be able to choose which financing option is the best for you only after doing thorough calculations and research.