Starting a business can give you greater flexibility and control over your career and help you achieve your financial goals. You will also have the opportunity to build a reputable brand and make a name for yourself in the modern business world. Running a company has dozens of potential benefits, but it can also present challenges and risks. For that reason, you must have a strong business plan in place to guide you towards your strategic goals and objectives. With that in mind, here are four essential steps to starting a business.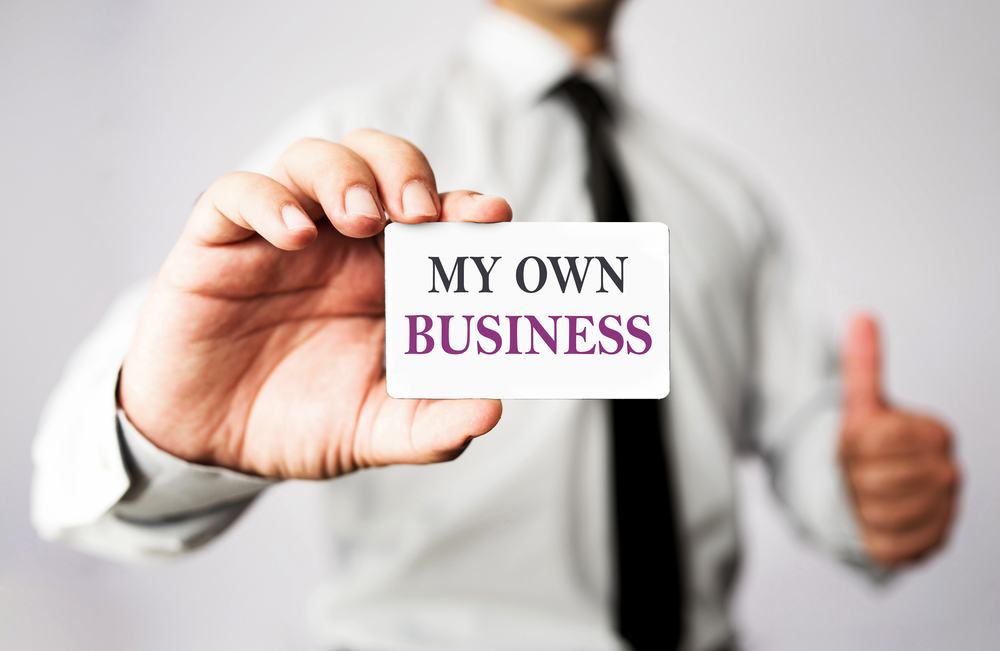 1. Do your research
Market research should be a key focus of any startup strategy. You can use market research to test the viability of your business idea, gain insight into your audience, and learn about your competitors. All entrepreneurs should put their business idea through a validation process before investing in it. According to advice on StartupNation, you can validate your business idea by asking for feedback from family and friends, conducting product trials with potential customers, and running consumer tests. This will help you to assess how likely your business is to succeed and help you minimize the risk of losing money. Keep in mind that you must offer a product or service that customers want and are prepared to pay for. Do thorough product research and try to identify a product that fills a gap in the market and offers a unique feature. You should also use market research to gain information on your audience and competitors. Having this insight will allow you to tailor your marketing strategies, increase your earning potential, and ultimately, maximize your return on investment.
2. Make a business plan
Once you have a viable business idea, you must make a detailed plan to help guide your business venture. Your business plan is a crucial tool that will allow you to make smarter business decisions, achieve your long-term objectives, and avoid common business mistakes such as lack of capital or unrealistic pricing models. The document will also be used to convince other people why they should invest in your business idea. This includes investors, financial lenders, and potential employees. For that reason, you must take the time to make a detailed business plan that clearly outlines your goals and what action you will take to achieve them. You can find a fantastic variety of tips and guidance to help you write a quality business plan.
3. Consider funding options
The majority of businesses require funding in order to set up and launch. You must estimate the costs involved with starting a business and consider how you are going to gain the funding to support your business idea. Make sure you calculate the expected startup costs, along with ongoing expenses such as employee payroll, office rental costs, and inventory. There are several ways that you can get capital for your business and you must consider your options carefully. Here are some of the most popular financing options for new businesses:
Loans—many entrepreneurs apply for a small business loan from a bank or other financial organization to help fund their business startup.
Investment—investors provide capital to your company, usually in exchange for part ownership or shares in your business.
Self-funding—this allows you to use your own financial resources to fund your startup and support your business without the involvement of outside investors.
4. Invest in marketing
Advertising and marketing are essential when starting a business and the power of high-quality marketing campaigns should not be overlooked. Luckily, there is an excellent selection of cost-effective marketing techniques and tools that can help you promote your company and attract customers. Some top marketing strategies to consider include email marketing, social media, search engine optimization (SEO), and paid advertisements. Try to experiment with a variety of marketing strategies to find what works best for your company. You must also monitor your campaigns closely to ensure that your budget is being well spent. Hiring a professional marketing company can be a great way to boost your overall advertising efforts and maximize your marketing budget. According to experts at Made by Factory, a PPC marketing agency can build awareness of your brand, improve online sales, and increase organic traffic to your website. As far as email marketing is concerned you can easily save your costs using an SMTP server and send free emails.
Summary
Starting a business can be a highly rewarding and profitable venture, but it can also be extremely challenging. You must acknowledge that setting up a company is never easy and you must be prepared to work hard to make your business idea a success. Luckily, there are various ways to plan for a successful company and boost your revenue potential. Use the above suggestions to help you turn your business idea into a reality and start a profitable company today!