If you've used Amazon to buy things that the company perceives might be for a business, you may have seen a pop-up window that asked you whether you wanted to sign up for Amazon Business. And even if you're only a casual Amazon user, you've almost certainly heard of Amazon Prime.
It's not always easy to understand the differences between each one and determine whether you should use one or both. This guide should help.
Amazon Business Has Tailored Content and Services
As its name suggests, Amazon Business is for people associated with companies or those who run them. So all the features have business users in mind. For example, the payment options include Amazon's Corporate Credit, or buying something with a corporate credit card or even proceeding with tax-exempt purchases when applicable.
It's also possible to create multi-user groups. For example, you could make one group for people in accounting and another one for your sales department. Some of the respective features include purchasing analytics and approval workflows. Those things could be useful if certain departments within your business buy things more often than others.
Amazon Prime Is for Any Amazon Shopper
Whereas Amazon Business appeals to people who are entrepreneurs or in the corporate world, Amazon built its Prime service primarily for anyone who wants faster shipping and is willing to pay for it. One of the main features of Amazon Prime is the Prime Delivery feature, and it's probably the one people associate with Prime most often.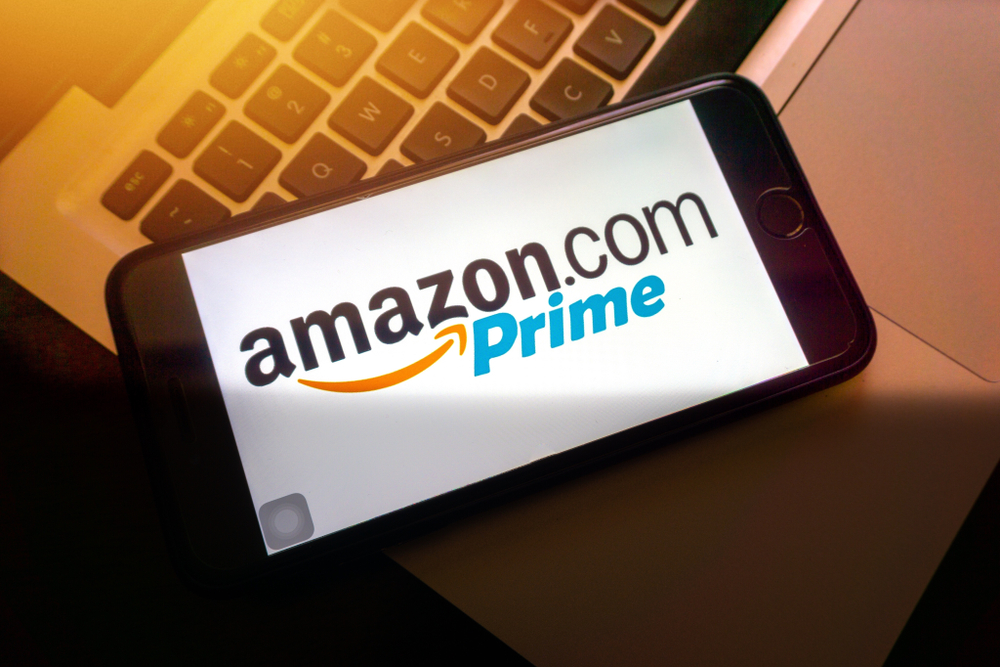 Prime Delivery allows people to get fast and free two-day delivery on more than 100 million items that Amazon sells. When you browse for a product in Amazon's listings, things that are eligible for Prime shipping say so within their item title and description. And during the part of the checkout process where you choose the desired shipping speed, Prime is an option.
There are also other Prime-related perks — more on those later — but none of them specifically relate to business customers.
Amazon Business Is a Membership Program, but You Can Get a Free Account
Another thing you need to be aware of while learning the differences between Amazon Business vs. Amazon Prime is that both of them are types of membership plans. However, the information a person first sees about Amazon Business may lead them to believe that they don't have to pay for anything.
Amazon Business Prime does have more plans for a person to choose from, though. There are four options. The least expensive one costs $179 per year, and up to three people can use it. Then, the costliest one is substantially more, at $10,099 per year. It allows more than 100 people to use the account.
To clarify, you can sign up for an Amazon Business account for free. But the vast majority of the benefits, including those associated with Amazon Business Prime and its faster shipping speeds, require signing up for a paid membership.
Amazon Prime Offers a One-Week, Discounted Trial
If you're thinking about signing up for Amazon Prime but aren't sure, sign up for a week-long trial that costs $1.99. After that, though, you need to pay $12.99 per month to keep the service. Alternatively, you can get the Prime Annual plan, which means you spend $119 all at once for a year of service.
You can't sign up for a trial with Amazon Business, though. The best thing to do is to register for a free account, look at the features and decide if it's worth getting a subscription plan.
Besides the $12.99-per-month plan offered to Prime members, there's one cheaper option to consider. It's called Amazon Prime Video. That service costs $8.99 per month and only gives you access to a single service. Amazon Prime Video is an arm of Amazon that allows you to rent or buy videos. However, people who sign up for the more expensive Prime subscription get access for free.
Amazon Business Goes Beyond What Prime Offers
Amazon says that although some business users may have had Prime accounts before the official Amazon Business service launched, it's ideal for them to transition into Amazon Business accounts instead of continuing to use Prime. Amazon asserts that its Business plan offers all of what company users should need from Prime and more.
For example, special pricing exists for Business users, and Amazon says it can "guide" business users to buy the right products for their needs based on a company's purchasing standards or preferences. There are also several other shipping choices for Business users, such as free same-day shipping.
Amazon's ability to deliver products to its customers so quickly has a lot to do with how it strategically locates its fulfillment centers. Some of them even occupy former shopping malls, revitalizing those once-popular but now largely obsolete locations by focusing on e-commerce.
It's worth mentioning that Prime users can pick an ultra-fast shipping option called Prime Now. Then, you get deliveries in one or two hours in some markets. Amazon has specifications for its Business-level same-day shipping, too. However, it appears that the service is available throughout the contiguous U.S. and not merely in certain markets.
Also, the standard version of Prime does not have the analytics interface offered for Business customers. If you have a small business that's run by yourself or a few others, some features on the Business accounts may seem unnecessary. Making a smart decision about which plan to use requires determining which Amazon features you use now and which subscription would be most helpful for your enterprise.
Amazon Prime Offers Free Media and More
Just like Amazon Business customers get some perks that people with Amazon Prime don't, there are some Prime-specific goodies not associated with the Business subscription. For starters, Prime members get discounts at Whole Foods Market. There is also Prime Reading, a service for Prime members that lets them get engrossed in more than a thousand books and magazines for Kindle at no extra charge.
Being a Prime member also means you can stream content from a library of millions of songs without getting interrupted by ads. Additionally, if you use the gaming site Twitch, Prime members get exclusive Twitch stuff, such as free games and in-game items.
Enjoy free content from Audible, the audiobook brand, too. Prime members can listen to content housed within the Channels section of the Audible app, even if they don't have full Audible subscriptions.
So, as you can see, Amazon Prime members get extras targeting everyday consumers rather than people in the enterprise world. However, it's still up to you to decide if Amazon Business is worthwhile.
No Single Answer for the Amazon Business vs. Amazon Prime Debate
Hopefully, this overview gives you a clearer idea of which of these Amazon services is most suitable for you. Keep in mind that the majority of Amazon Business options relate to more shipping choices and things like purchasing permissions and user accounts. Amazon Prime provides lots of media, in particular, but not necessarily content directly related to company needs.