Are you worried about the fate of your business? You aren't alone. According to data from September, 97,966 permanently closed due to the pandemic.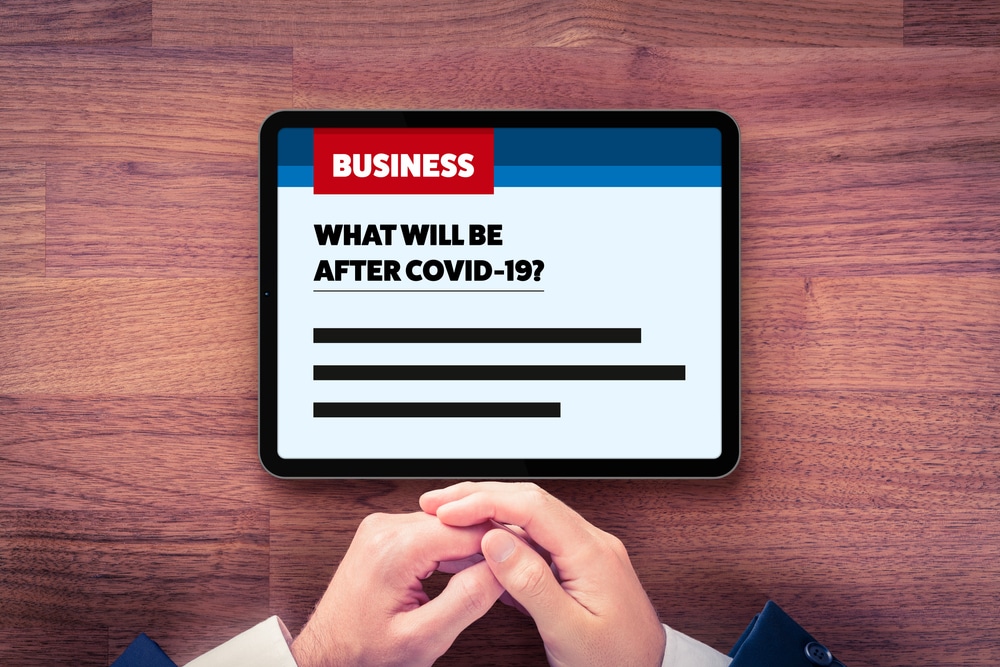 Creating the Perfect Business Model to Last Through the Pandemic – And Beyond
Business continuity, resilience, restructuring, financial sustainability… you often hear these terms when discussing the roadmap for businesses to mitigate the impact of COVID-19. But what do they really mean? More importantly, what exactly should small business owners do to survive these unprecedented times and weather through the uncertainty?
A lot of countries are using technology to respond to COVID changes. You should do the same as a business owner. However, technology is only useful if you
Obviously, every business is unique. Every market and every customer they cater to is also unique. This compounded diversity makes it impossible to apply a standard formula and expect positive results. But a framework that covers most aspects of creating a business plan for a post-COVID-19 world might be a good starting point.
The framework mentioned above is a simple 5-step process that works for all businesses, irrespective of industry, scale, or type, mainly because it isn't prescriptive. It only seeks to empower you with the right directional guidelines. The framework's effectiveness comes from you, from your inputs and insights – because you know your business best!
So how do you create a business plan for post-COVID-19?
Keep your employees in mind
First and foremost, think about the safety and wellbeing of your employees. You need to keep your employees motivated, which can be hard in even the best of times. It can be really tough during a terrifying pandemic.
Depending on the essence of your business, see if you can transition to remote work or operate with a reduced workforce. If you run a small bakery, working from home might not be the right approach. But what about hosting webinars or online classes where your bakers can teach a paying audience? Think out of the box to avoid letting your employees go, but be honest and compassionate if you have to. Help them with references or any assistance they need to find another job.
Reassess your business goals
Accept that business is, and will continue to be, yet severely disrupted by COVID-19. Change your priorities accordingly. Your product may no longer be something your customers need, or maybe your customers' requirements have changed entirely. The travel industry, for instance, might suffer longer than other businesses. People will be unwilling to travel, buy travel-related products, or use online travel agents or hotels – factor in these constraints, and look for newer opportunities. You might have to strategies all over again and set up your business from scratch, but the sooner you jump off a sinking ship, the better it might be in the long run.
Communicate with your customers
Even if sales are on the decline, keeping your customers engaged and interested in your business or your product is vital. If you didn't already have a social media presence, it might be a good time to start. Associate with your customers on an emotional level, and when things get back to normal, you stand a good chance of retaining them. Don't hesitate to ask your customers for help too. You'll be surprised at how many regulars would want to support their local coffee shop even when they can't physically go grab a cuppa. You will also be able to get a good feel for customer needs, and maybe that will be the spark you need to pivot your business into newer avenues.
Be realistic about financial projection
In an ideal, pre-COVID world, your business's financial projection was a rough estimate of your profits – or losses – and would usually be in the ballpark. Today, this is nowhere close to reality. There is so much uncertainty that forecasting is wildly inaccurate, throwing your budgeting and future planning off balance. Unfortunately, now is not the time for optimism. Be skeptical about your future earnings, and prepare for the worst. If your business credit score has suffered due to COVID-19, and you need funds to stay afloat, consider funding instruments like merchant cash advances, loans from online lenders, or even crowdfunding. In fact, you could be eligible for government grants and support schemes, so keep an eye out for those as well.
Adapt to adversities with a contingency plan
If nothing else, COVID-19 has been an eye-opener. If your business has suffered negatively, you can use those insights to plan for similar events in the future. If your company did well despite the pandemic, double down on what worked and how it can be replicated. What could you have done differently? How would that have impacted the problems you face now? Thinking on these lines will give you a future-proof contingency plan, to some extent. It will also help you respond to immediate issues, adapting quickly to grab any opportunity that might present itself. Invest in digital transformation if you haven't yet; all businesses today are expected to be tech-oriented if not tech companies. You can also take the time to turn your learnings into future strategies and establish policies, practices, and protocols for when business-as-usual once again becomes the norm.
Coming Up With a Great Strategy is Key to Surviving the Pandemic
Every business needs to do everything it can to get through the pandemic. The good news is that there are a lot of measures that can make a big difference. We encourage you to try the tips listed above.