COVID-19 business losses are affecting companies large and small across the world. Here are five industries that can use tech to recover from this.
The COVID-19 pandemic has had devastating effects on the economy, with some industries particularly affected. Many companies may conclude that technology is crucial for overcoming coronavirus losses and returning to a state of financial stability. Here are five examples of industries that could rely on tech tools to bounce back.
1. Dentistry
Dental care providers are at a particularly high risk of contracting COVID-19 during their jobs. They come in close contact with patient saliva and droplets while performing exams and using specialized tools. Thus, in places like Australia and the United Kingdom, dentists are under orders to cancel any nonurgent appointments.
Teledentistry apps could help oral care providers continue to be there for their patients, whether they need prompt assistance with emergencies or are interested in assessments for future work. Technology could let dental professionals gauge the situation from afar and decide how to proceed.
Dr. David Louis is a dentist in Minnesota who uses video consultations to determine if someone needs urgent care. There are also dedicated apps for dentists who want to perform remote visits. One of them is Adent. It lets people take dental scans at home with help from artificial intelligence (AI). They can then transmit them to their dentists for immediate analysis.
Dental Monitoring is another option. It's offering its teledentistry platform to professionals for free through the end of May 2020. The tool allows for remote assessment of new patients. Based on what dentists see during those appointments, they could make smarter decisions about when to schedule in-patient visits once offices reopen.
2. Food Service
The foodservice sector could also recover from the coronavirus by using future technology. So-called ghost or dark kitchens will become more popular, according to a ZDNet article about likely predictions associated with COVID-19 and technology. Those are spacious facilities — often former warehouses — where several chefs operate simultaneously to fulfill the pickup and delivery orders for various local restaurants.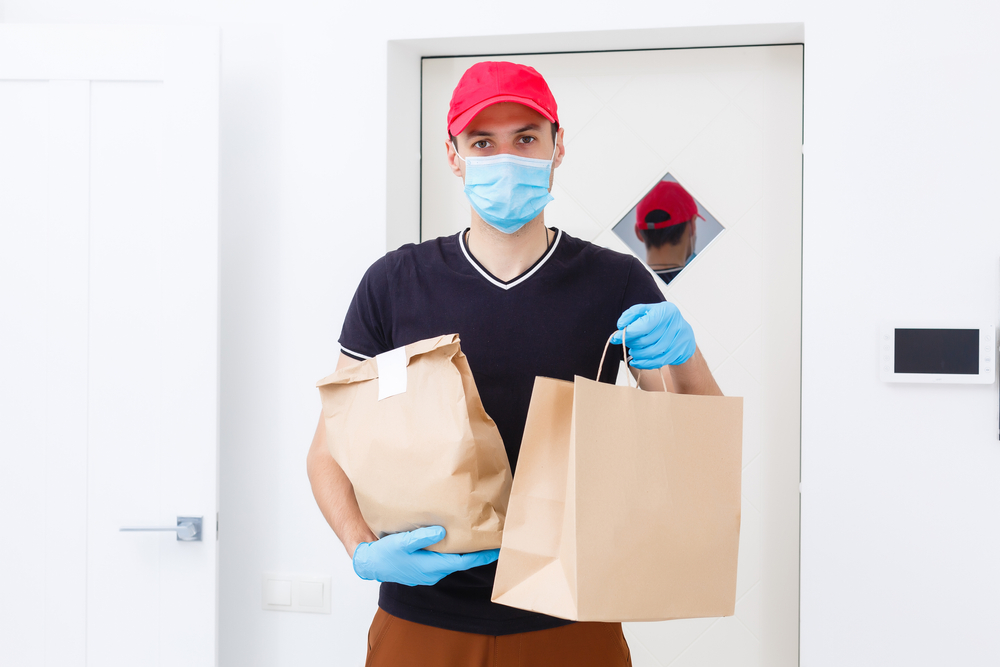 Many of the restaurant brands that are already successfully overcoming coronavirus losses pivoted to offer deliveries when they formerly only served walk-in guests. Establishing a ghost kitchen, then, is not a far-fetched idea.
Some analysts think it could be more than a year before some countries fully relax social distancing restrictions. Eating in a restaurant could become out of the question until there's a coronavirus vaccine or a successful treatment. Restaurant operators understandably can't keep paying rent on a space that will stay empty indefinitely.
They might put their finances toward renting space in a ghost kitchen instead. Alternatively, a customer coming to pick up food might go to a building serving as a hub for several local restaurants. The building functions as both the ghost kitchen and where people go to get their cooked food. Such a setup makes it much easier to maintain social distancing guidelines compared to what occurs in a traditional restaurant.
Due to the need to recover after COVID-19, technology could become particularly important in these facilities. For example, in Singapore, Ebb and Flow Group opened a ghost kitchen called Wrap Bstrd. It depends on AI and analytics to assess more than 200,000 data points concerning the local population. The goal is to predict behaviors, trends and other aspects of food preferences.
3. Construction
The construction sector is also hard-hit due to COVID-19. The pandemic halted ongoing projects and left the start date for future work uncertain. Some authorities deem construction as an essential service, so workers can return to jobsites if they practice social distancing. Nevertheless, overcoming coronavirus challenges will become easier if companies invest in technology.
Construction brands are already familiar with going through lists of specifications when buying heavy equipment. A representative might check things like the platform size and mast height before purchasing an aerial lift. Companies should ideally take a similar approach before investing in future technology enhancements.
Internet of Things (IoT) devices and cloud-based project management software are likely to come to the forefront moving forward. For example, Triax Technologies developed a sensor attached to a lanyard that helps construction workers stay far enough apart. It emits a sound if people get too close to one another.
A cloud platform for better project management also lets people get an accurate picture of a job's progression, helping them set accurate expectations and keep clients happy. Equipment trackers can also help construction businesses recover. Options exist for both small and large machinery, preventing loss and breakdowns. Some measure the usage between scheduled maintenance, letting managers know when to carry out the next checks.
Many construction brands began using technology before the coronavirus hit. People should expect those businesses to continue this while other enterprises in the sector follow their lead.Tech will emerge as a differentiator between the firms that excel and those that have difficulty keeping up.
4. Hotels
With people around the world canceling their vacations and only traveling for necessities, the hotel sector is also working hard at overcoming coronavirus setbacks.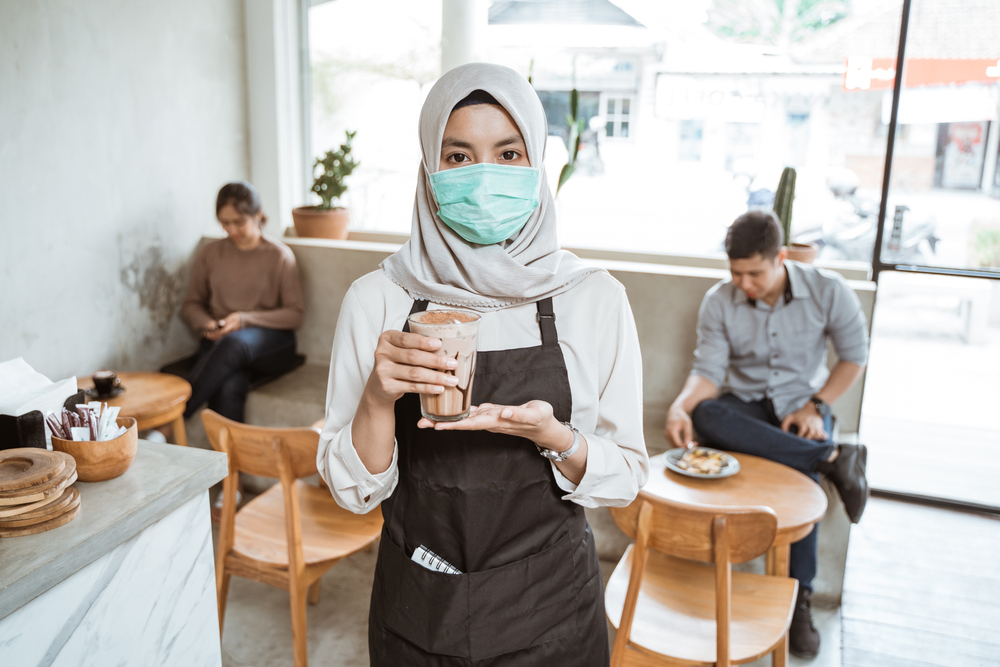 Brands can use technology to show customers they are doing everything possible to keep their facilities safe. For example, ALICE launched a new free checklist software title to help hoteliers go through the correct procedures for various situations during and after the COVID-19 pandemic.
There is also the #hospitalityhelps website. It connects government officials and health care providers with hotel beds. It helps people working on the front lines who cannot safely live at home, patients who need step-down facilities after getting released from the hospital and more. Some arrangements result in payment for the hotel. Plus, taking part shows the brand stepping up to fill a need during the crisis.
Moreover, brands that planned future technology budgets before the coronavirus should follow through if possible. Things like check-in apps, smart room tech and cloud computing tools for scheduling staff ensure a brand has the resources required to appeal to guests. It shows it can keep things running smoothly while the industry recovers.
5. Manufacturing
The pandemic affects manufacturing brands in a variety of ways, mostly depending on the goods produced. Brands that make items like masks and ventilators have ramped up production to meet extraordinary demands. Other companies switched to making the most-needed products to keep profits coming in during these tough times.
Many manufacturing brands are using robots more frequently to keep production levels high. Brands that make them see more customers buying them for new reasons, too. For example, some hospitals depend on robots to clean hospital rooms, feed workers and deliver supplies.
Considering how dozens of people could work on a manufacturing plant floor during a given shift, adequate contact tracing will prove essential for allowing companies to stay open while prioritizing safety.
A company called Estimote recently introduced wearables to help with that effort. They let a worker change their health status as needed, helping employers see where the risks exist.
Challenging Times Ahead
The industries listed here — and others — should anticipate challenging months and years. However, as these examples indicate, the right technologies can prove crucial for a speedy recovery so profitable operations resume.