You have many priorities as a small business owner. One of the last things that many small businesses think about is their security. They are so busy focusing on marketing and accounting, that it doesn't dawn on them how important security is.
Unfortunately, the importance of security precautions only became obvious after a major incident. By that point, it is too late. You need to make sure that your business is adequately protected by a good security system.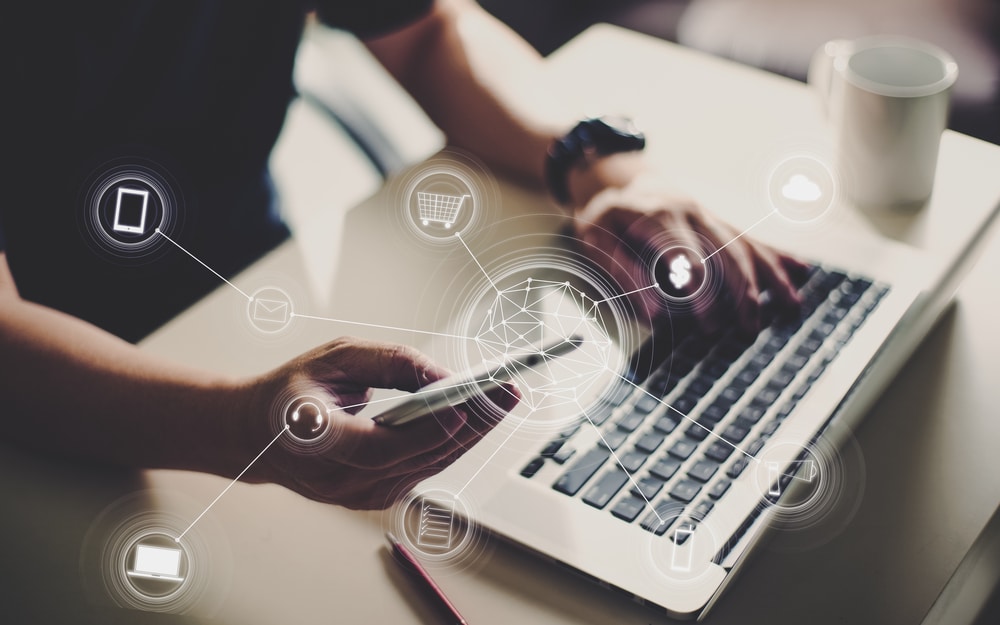 Security Cameras Are Crucial to the Future of Your Business
According to a study conducted in 2015, the average shoplifting incident cost the owner $377. If the same business were to experience several shoplifting incidences, the total loss would be quite significant.
Shoplifting isn't the only reason that it is important to make sure that your business has adequate security. It is for these reasons that security cameras are gaining favor with small business owners.
Here is a look at some of the top benefits of security cameras for small businesses.
1. Theft Control
One of the important benefits of security cameras is theft prevention. CCTV cameras are a nearly perfect crime deterrent against burglars. Criminals are less likely to target a shop where they will be caught on camera.
Security cameras also prevent internal theft. According to a report by the U.S. Department of Commerce, nearly one-third of employees are involved in shrinkage. Therefore, you can use CCTV surveillance to also watch out for employee theft.
2. Solving Crime
Due to desperation, some criminals rob businesses without worrying about CCTV footage. Most of these criminals are skilled in eluding the authorities and survive by committing a series of heists. However, security cameras can provide valuable information regarding a criminal's tactics.
Moreover, thieves usually make mistakes, and there is no better way of identifying their slip ups than through CCTV cameras. In some cases, security camera surveillance can help identify the thieves' location and lead to the immediate arrest of the criminals before they get away.
Therefore, installing security cameras on your business premises can help police solve crimes easily.
3. Protection Against Lawsuits
As a business owner, it is important to have liability insurance and workers' comp to protect yourself from clients and employees. If you are involved in a lawsuit, proving your innocence can be difficult if you have insufficient evidence. CCTV footage can work to your advantage in such cases.
For example, an employee can claim that their work-related accident was because of the work environment. However, with camera footage, you will be able to prove that their negligence resulted in the accident.
Similarly, you can defend yourself against a client who files a false claim against you based on security camera footage.
4. Sensitive Area Surveillance
In every business, there are areas, rooms, or departments with limited access. For example, you may have an office with a safe in which you place your daily collections, business secrets, or sensitive information. In these special areas, intercom system installation combined with security cameras will prevent unauthorized access.
If a person wants to gain entry into the room, you will be alerted and can directly communicate with them. This two-way communication system allows you to control access to the room and prevent forced entry.
In case of a security threat, the cameras and intercom system will help you stall criminals so you can take the necessary precautions before letting them in.
5. Insurance Benefits
Insurance providers charge high premiums for high risks. If your business has a high chance of being broken into or robbed, then you will pay high premiums for your policy against theft. Installing security cameras is a good way to cut down on insurance premiums.
Insurance companies have more confidence in businesses with tight security measures. This is because such enterprises have a lower risk of property loss and theft. Having CCTV surveillance presents your business as less of a target for criminals, which means you will pay low insurance premiums.
6. Employee Safety
Small businesses have a high incidence of workplace violence and sexual harassment cases. These incidences can portray a negative image of your brand. The best way to curb such occurrences is by monitoring your employees.
Your employees feel protected from violence and harassment when they know you are watching them. Furthermore, they will be more confident to report these incidences because they have security cameras to back their claims. CCTV surveillance helps deter and resolve these incidences.
7. Record Daily Activities
Apart from deterring employee theft, harassment, and violence incidents, security cameras are ideal for keeping records on daily activities. You will be able to record the time when your staff leaves or reports to work. You can also track deliveries and the visitors who enter or exit the building. This is important in spotting suspicious activities.
Tracking your employees' work attendance will help you when creating payslips. It will also help you gauge customer satisfaction. For example, you will be able to determine how well your customer service employees respond to clients. By identifying employees' productivity, you will be able to deploy the right person to the appropriate position.
Security Cameras Are Invaluable to Small Businesses
Commercial security cameras are indispensable in today's work environment. CCTV surveillance does not only affect the security of your business, but it also helps monitor the productivity of your staff.
Additionally, with advanced security camera systems, you can be able to control business affairs remotely through your phone. Security cameras are a necessary investment for any business owner who values their business, employees, and clients.