Given that we spend so much of our day at work, this is the place that you are most likely to have an accident. It might be something daft like catching your elbow on a door handle or spilling hot tea on your suit, but some injuries like slipping on a wet floor can be quite serious.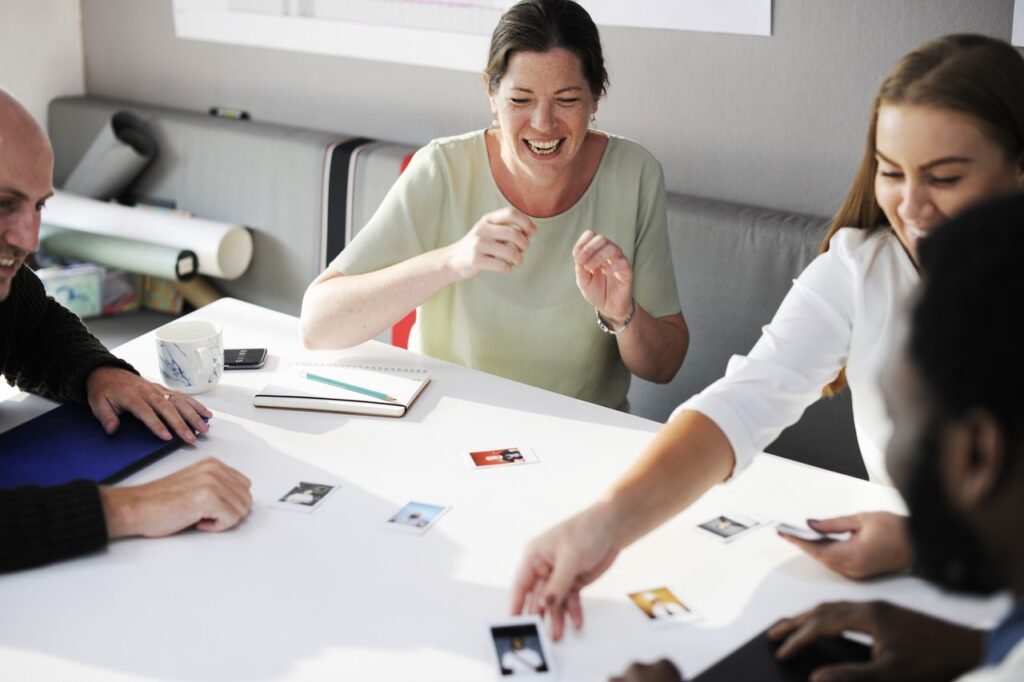 Avoiding accidents in the workplace is the responsibility of your employer. They need to put certain measures in place in order to either warn you of a potential accident or make sure that any risk is removed before an accident can occur. For example, a wet floor sign will warn you of the risk of slipping, mopping up a large spill will remove the risk.
If you do have an accident at work, it is important that you know your rights, especially if your injuries lead to you having to take time off work. A personal injury attorney can get you compensation should you need it, and your company should also have the proper insurance to deal with the issue quickly.
Sometimes employees feel guilty and don't want to claim compensation out of loyalty to their company or perhaps because they feel that the accident was their fault. This is unfortunate because it often means that they miss out on the compensation they deserve, lose pay if they can't work, and may not be able to see a specialist to help them to a quick recovery.
So what should you do if you have an accident at work and it's not your fault?
Report Your Injury
Your company should have a simple process for this that might include filling out a form and having a meeting with someone from HR. All you need to do is tell the truth about what has happened and get every detail down. If there isn't a formal injury process, write an account of what happened in an email and send it to your line manager. Express an interest in meeting with them to resolve the issue.
When you've just suffered an injury, it is completely normal for you to feel shaky and maybe even a bit tearful. This is just the after shock and will pass. If you are feeling like this, then take your time to report your injury formally. Workers usually have 90 days to make their report so if you need to take this time then certainly do.
However, the sooner you make your report, the sooner the problem will be resolved so don't let this time period elapse because you are putting the report off. Even if you feel well again within a few days, your report will still be valuable for gaining compensation and preventing similar accidents in the future.
Suggest New Measures
Part of the injury reporting process is identifying where things can be changed in order to avoid an accident happening again. For example, your injury might show that extra staff training is required. Even if you aren't interested in compensation, your report will be a catalyst for changing how things are done in your workplace and should help to ensure that others aren't injured too.
Any new measures brought in as a consequence of a new risk assessment will benefit the company as a whole. Employees will be safer, fewer working hours will be lost to injury and the company will function better. As with any grievance at work, you should always be aiming to use your report for the good of everyone and to make positive changes.
Gather Evidence
To make a compensation claim you will need to gather some evidence. This sounds a bit off-putting, but it is actually fairly easy to do. You will have already written a report detailing what happened. This will form the basis for your evidence collection. Similarly, payslips will help you to establish any lost wages.
If you have to see a medical professional they will be able to provide you with evidence about the specifics of your injury – for example, they will be able to produce an x-ray of a broken bone. They will also be able to provide you with evidence to show the impact your injury has had on your ability to work.
In most cases, a fair settlement is reached after some negotiation. Having all the evidence at hand will help you to make your case strongly in order to win fair compensation. With an injury lawyer by your side, you will have the best possible chance of getting the money you deserve.