An entrepreneur creating a small business can often feel like the small fish in a big pond. And there's so much talk about small businesses failing in their first few years that you might have doubts about your chance of success. But the best way to make sure your company goes the distance is to combine your passion with a level business head. It's important to get the blend right. Reckless entrepreneurs can ruin a business idea before it even takes off, but overly-cautious entrepreneurs can fail to make a splash in the industry. If you want to turn your small startup into a long-term business then you need to maintain your determination but also gain some business skills. The guidance in this article might set you on the right track. After all, you don't want your business to be viewed as simply a "startup" forever.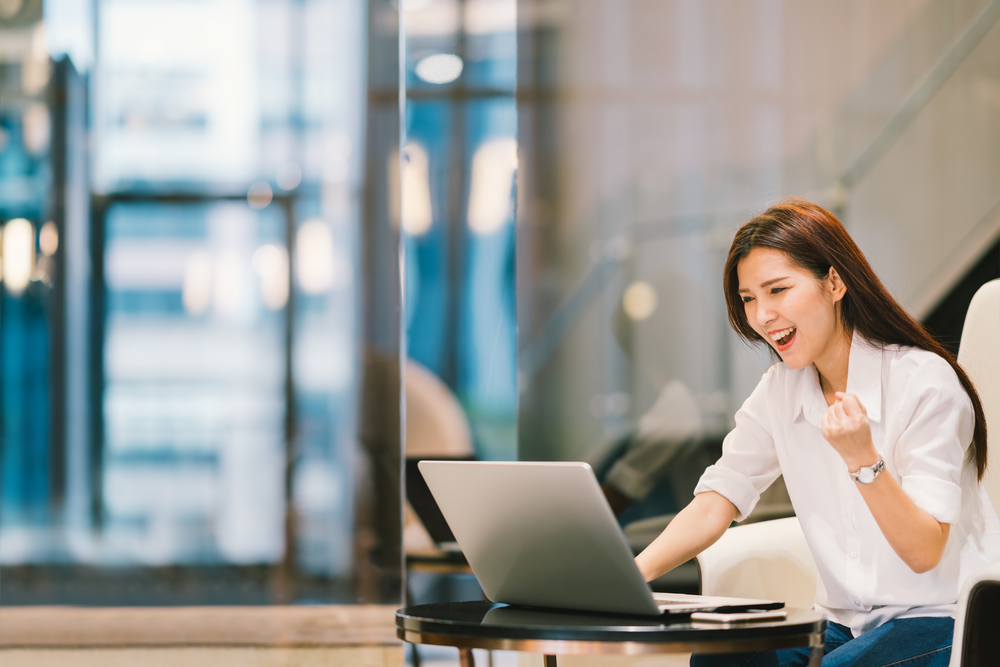 Be professional.
Being professional is absolutely essential to the success of your business. Your startup might feel small and insignificant in comparison to the big brands in your industry, but that doesn't matter. All that matters to potential customers is how your business presents itself. If your brand image seems just as professional as the brand images of your competitors then you'll put yourself on a level playing field. And when you're trying to turn your small startup into a long-term business, it's important to put yourself on the same level as big corporations. You might want to create a professional image by getting an expert to improve your website design, for instance. The internet is a great resource because a small business can present itself just as professionally as a big business. It's all about creating good content, and that's achievable on any budget (if you do sufficient research).
You might also want to read up on coworking space benefits for small businesses. Your startup doesn't have to spend money on a brand new office in its early days. If you want to wait for your business to have more available funds then coworking could be a cheaper option which achieves the same desired effect for your business. A coworking space can help you to create a professional image that you might not yet be able to afford if you were renting your own office space. This isn't just about making a good impression when meeting potential clients; it's about keeping your team focused and happy. Your work surroundings have a big impact on your productivity.
Not only does a coworking space give you the opportunity to lease office space in a CBD location, at a more affordable rate, it can also open up opportunities for networking, mentoring and investment, all of which can make the world of difference to a start-up.
Build relationships to create loyal customers.
Excellent customer service needs to be another integral component of your small startup's business strategy. If you want to grow then you need to build relationships and create loyal customers. You might be getting enough one-time customers to boost sales, but if people aren't returning to your business for repeat purchases then you're going to struggle to build up a client base. And that means you're going to struggle to create a long-term business. Your goal is to gain a reputation, and that's most easily done when you have loyal customers. If you're impressing people enough to keep them coming back time and time again then you're going to get good reviews, and brand awareness will be spread by word of mouth.
Constantly research the market.
If you want to turn your small startup into a long-term business then you should also aim to constantly research the market. Your goal isn't to simply follow the crowd; it's to spot changing trends and find ways to get ahead of the curve. A small startup needs to be different if it's going to catch the attention of the target market. You have to be unique because that's the only way potential customers are going to choose you over the big and established brands in the industry. You might not have the same long-term reputation as your rivals, but consumers are just looking for solutions to their problems. If you can deliver a product or service that answers their problems then you'll beat the big competitors. Research can help with this by revealing gaps in the market. For instance, you might run surveys and invite feedback on social media to find out what your target customers (and existing customers) feel is missing from the industry.
Remember that the main advantage your business has is its ability to quickly change and innovate. Large corporations continue to evolve and grow, but changing their core operations would be a time-consuming and costly operation that could be detrimental to their business structure. For a small startup, however, it's easier to radically change the business plan and move your company in new directions. Whilst you're small, your business is flexible. So it's important not get too attached to any individual business plan. You're still trying to find your feet. Your goal is to keep trying new things until you find a path that seems promising. That's how you're going to grow. Don't stubbornly stick to a business plan if it isn't getting results.
Optimize your use of time and money.
Optimization needs to be at the core of your business plan when expanding your small startup. You'll be able to grow much more smoothly and speedily if you remove unnecessary obstacles in your way. In other words, don't be slowed down by unnecessary time-consuming or cost-consuming processes. For example, menial tasks and administrative processes might be wasting your time. But rather than hiring full-time employees to deal with such tasks, you might want to outsource that work to save time and money. That way, you and your small team can focus your energy and time on the technical projects that need to be completed to help your business grow.
Additionally, you should aim to keep overhead costs as low as possible. If you lower profit margin erosion then you'll have more available funds to spend on your business. But it's important not to compromise. You don't have to cut back on important things to reduce your business costs. Just avoid unnecessary expenses. For example, you should keep everything digital in the modern age; there's no need to waste money on paper. In fact, you should encourage your team to adopt a "green" mentality in the office. Turn off lights and computers to save energy; insulate your office windows to trap heat; use energy-efficient appliances. You'll not only be saving the environment but also reducing your startup's monthly energy bills.