An integrated digital marketing strategy is vital. Without it, even the most promising and resource-heavy campaigns will only be able to reach a limited number of potential customers.
To better understand this concept, think of an artist painting a landscape; they spend time only working on the sky, they then paint the flowers in the foreground, finally concentrating on figures in the centre. This artist has been completely focused on the individual sections, and as a result, they stand back to realize that the perspective is off, the colours do not complement each other, and the proportions are awkward. Without an integrated marketing strategy, a business is like this artist: while the individual sections might look beautiful in isolation, the picture as a whole is an unsuccessful waste of resources.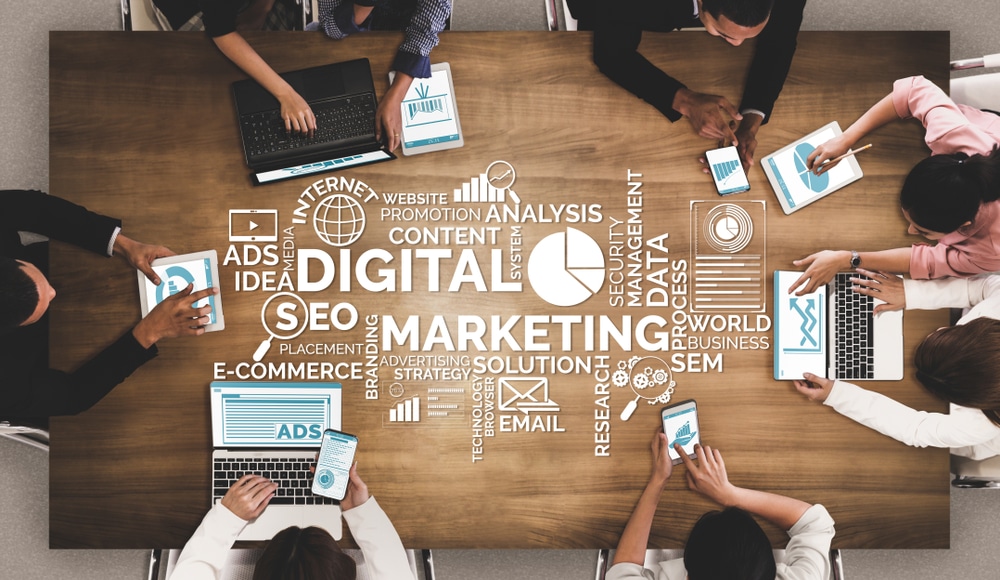 What is an Integrated Digital Marketing Strategy?
Single-channel digital marketing strategies will consider one aspect of marketing at a time, whereas an integrated strategy will work on these areas within the wider context. An integrated digital marketing campaign can cover many areas, such as:
Website development and design: this can include many things, including the colours and fonts used on a site, how it functions on different devices, how simply it facilitates navigation, and how easily it can be crawled by search engines
Search engine optimization (SEO): uses a variety of on- and off-site methods such as linking, written copy, and keyword targeting to increase a website's ranking in a search engine. It involves creating quality content for users to read and to invite other blogs to link back to your website, which will boost its SEO ranking as Google views it as trustworthy.
Search engine marketing (SEM): works to achieve a similar goal to SEO, but SEM involves the use of paid advertisements
Social medial marketing: this is often used to form and sustain customer relationships, loyalty and brand awareness
Paid advertising (or pay-per-click advertisements): these can be used on a variety of different websites and platforms to push traffic to a website
Integrated digital marketing strategies are used both to drastically increase the impact of specific campaigns, as well as to ensure that technicalities such as a website's design do not have an adverse effect on the all-important search engine rankings. The mix of marketing, advertising, and technical skills necessary, leads many businesses to consult with expert companies like The Gist, to ensure that they're covering all basics, or to help with the creative implementation of their strategy.
The Impacts of an Integrated Marketing Strategy
To further understand just how vital an integrated digital marketing strategy is, one must be aware of how the different aspects of digital marketing benefit from working in tandem.
Increased Consumer Trust
The way that a business advertises online can have a huge effect on how their brand is perceived. For example, studies have shown that 77% of the 425 people surveyed favoured organic results, viewing them as more relevant and trustworthy than a paid search engine advertisement. This example demonstrates the power of authenticity and authority in today's digital age and one of the best ways to achieve status is with high search engine rankings. To reach the highest levels a business needs to ensure that its web design, written copy, and link usage all must comply with search engine requirements before targeting keywords and audiences.
Brand Awareness
A successful integrated digital marketing strategy can impact bring many benefits to brand awareness. Some common methods of increasing brand awareness include influencer marketing, increasing presence on social media platforms and producing engaging keyword-focused copy. When these campaigns are used together it is easy to see how their potential is much greater than when used in isolation.
Click Through and Sale Conversions
An integrated digital marketing strategy covers every part of a user's interaction with a business to ensure the highest click-through rate possible. A good starting place for this is, again, successful SEO. There is a 30% drop in click-through between the 1st and 10th position on a search engine. Next comes website design: a fast loading website, which is aesthetically pleasing and easy to navigate results in higher chances of transforming a website's visitor into a customer. An email sent after a purchase has been made helps to build brand loyalty, and asking for a review of the product will also help to increase the authority and trust in the company informing future sales.
To ensure the highest return on investment, an integrated digital marketing campaign is a must as the focus of specific campaigns within the larger context will ensure that no technical aspect is hindering progress.