Even in these trying times, when the economy is volatile and many companies are facing layoffs, most companies want to preserve their reputation even as they have to let some employees go. It's about doing the right thing for your employees to keep them satisfied. However, it's also about making sure that those who remain feel secure, and that you remain competitive among talented candidates in the future.
Offering outplacement assistance to employees on their way out makes your company more desirable to the best job candidates, because it shows that you care about supporting your employees in their career growth even after they leave the company. Of course, it also offers your employees a certain level of stability and access to new opportunities that a severance package alone simply can't.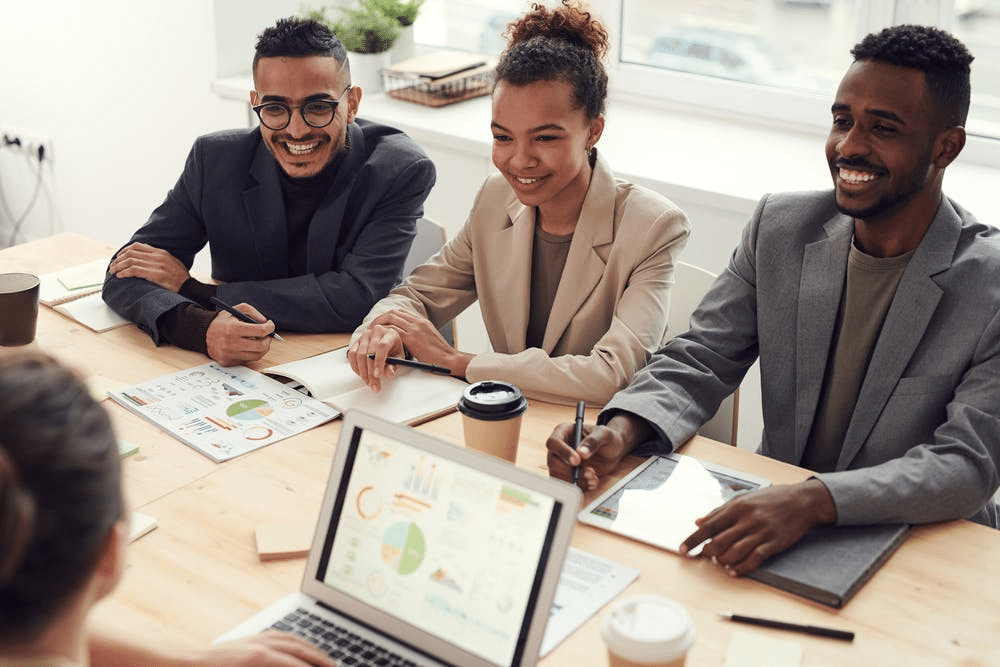 And with those who are displaced focused on job coaching and transitioning into new roles, your company will be less vulnerable to disgruntled former employees spouting off on social media and potentially damaging your reputation in the eyes of new talent. These measures will also help spur innovation.
Your Commitment to Employee Development Is Clear
Today's best candidates want to work with companies that will commit to supporting their development. For the most part, that takes the form of professional development opportunities on the job, including perks like tuition reimbursement for employees who want to pursue additional training in a relevant field.
But outplacement assistance is also a valuable source of professional development for employees leaving the company, especially those who have been there for several years and might need more coaching on modern job searching and professional social media. These programs typically offer career coaching and help with resumes and cover letters, interview skills, and job search assistance.
Employees Transition Out of the Company More Easily
Losing a job can be a huge blow to the displaced employee, as well as to the team they're leaving behind and the managers who have to deliver the bad news. A severance package may help to allay some of a displaced employee's immediate financial concerns, but it doesn't take the place of a new opportunity. Ideally, laid-off employees will transition into new roles quickly, before the loss of an income becomes a financial hardship.
Employees who are offered outplacement assistance have the help they need to find a new opportunity, so they're less likely to spend a significant amount of time unemployed. Candidates considering your company will see that, and the additional financial security that outplacement assistance can offer will be a mark in your favor. In today's marketplace, that's a perk many talented candidates won't want to pass up.
Word Will Get Out
Perhaps the most important reason to offer outplacement services to employees on the way out is to protect your company's reputation from angry employees. It's definitely a mistake to simply offer employees a cash severance package and leave them to navigate the job search on their own. Some employees may have a skill or knowledge gap after having been employed with your firm for many years. Most will need help to refresh their interviewing techniques or polish a resume that hasn't seen the light of day in years. Outplacement assistance can give them the support they need to be successful in the job market, and even access to opportunities that they might not be able to find unaided.
All of this means that you're much less vulnerable to slander, complaints, and bad online reviews from disgruntled employees, simply because most of your employees will be too busy moving on with their lives in their new jobs to spend too much time bad-mouthing your company. If most of your former employees had a good experience with the offboarding process and felt supported in the transition through outplacement assistance, then most of what people say about your company will be positive, even when it has to do with layoffs. This will contribute to your strong reputation, help your brand survive economic downturns, and help you keep attracting top talent.
Outplacement assistance is the right thing to do for your former employees, and it can help you stay desirable to good candidates by showing them that your company is committed to supporting its employees as much as possible, even as they transition away from the firm. With the security of knowing they'll be supported in the case of a layoff, your employees can focus on doing what they do best — even in times of stress and uncertainty.