If you are running a customer-facing business, then ambience is going to be a key contributing factor to your long-term success. Without the right type of ambience, your first-impression is lacking and the customers that you wish to attract, are going to be very quickly put-off. The ambience is a combination of the mood, tone and atmosphere of your business and rather than being driven by the space, will be influenced by your target audience.
This is one of the reasons that we made a point about emphasizing the benefits of professional cleaning services in this past article. However, there are other factors that need to be taken into consideration.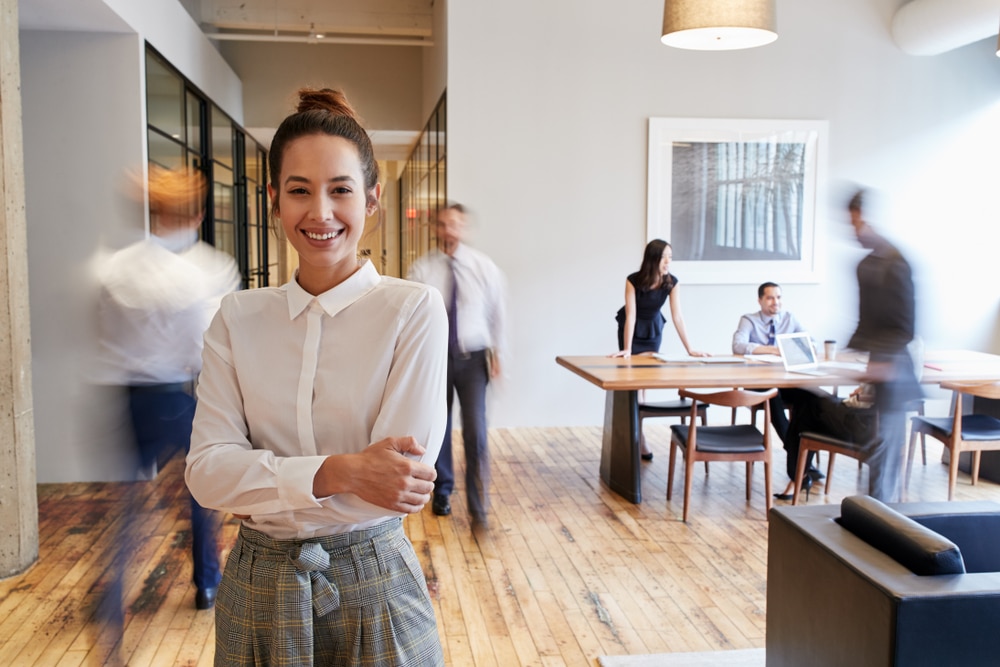 How to Improve the Ambience of Your Business
Consider some of your favourite spaces and what features you find most appealing or striking and how it contributes to the room or building. Colour, light and furnishings are all important considerations when creating an ambience for your business and will usually be chosen around your branding.
However, when trying to create a luxurious ambience, you should contemplate the following. They both help your customers and make your employees feel more comfortable.
Front of House
Your front of house or reception area is likely to be the first place your customer arrives when visiting your business. Think carefully about how you want your customers to feel when they walk in – if the area is poorly lit and there is a scruffy greeter sitting behind a desk not paying much attention, this is going to reflect poorly on your services. Your front of house should be clean, organised and be staffed by someone you are proud to represent your business. This is an important thing to do to make sure your business looks more professional.
Depending on what you store in your reception area and where your business is located, you may also invest in concierge security. Not only does this ensure the security of your business but it conveys a high-market and professional atmosphere which will encourage potential customers to utilise your services.
Peaceful Not Silent
There is nothing more unsettling than walking into a business to complete silence and sounds or music can be an ideal way to suggest an ambience without throwing it out of balance. Music that works well for a luxury ambience is often instrumental in the style of Jazz or Lounge but the style you choose will usually be something that resonates with your target audience. If you prefer to implement sound, calming natural noises such as running water are a great way to set an atmosphere without creating chaos. Music and sounds are also used to keep excitement levels balanced, if customers are walking into a loud atmosphere, they are likely to become loud themselves. Whereas a calm ambience invokes peacefulness and luxury.
Maintaining the Ambience
Too often you will find a business that conveys luxury but on your first visit, it looks tired and out of date. This is can be the downfall of many an established business and one that leads to a lot of negative reviews online. Businesses need to be on top of their maintenance and current trends and invest in keeping their space current to the interests of their customer base. An overhaul of your property from five years ago may be starting to look dated and while another complete overhaul isn't affordable, you could change some furnishings around, give the place a deep clean and use some up-to-date color themes to refresh your appearance. Even a little effort can go a long way and will certainly be noticed by your regulars.
As more businesses pop up, success can be harder to achieve based on services alone and it's your business atmosphere, customer service and online presence that can help you stand above your competitors. If you are starting a new business, moving into new premises or simply think it's time for a complete overhaul, make sure to spend plenty of time carefully considering how you want to present yourself to your customers and what you aim to do to keep them loyal and engaged. By planning ahead and most importantly, ensuring it is in your budget, you can save yourself hassle down the line when going through periods of growth and development.
Create the Right First Impression
There are a lot of reasons that your business needs to make the right first impression. The benefits listed above will go a long way.