The coronavirus outbreak has affected almost all facets of our lives. Most countries were put on lockdown, while people are forced to stay at home until who-knows-when.
Most businesses globally are now struggling to stay afloat. As of last month, 97,966 businesses had shut down due to COVID-19. That number is likely to rise in the future, which forces companies to reevaluate their strategies.
Several business plans were canceled while many workers were laid off. Additionally, customer interaction was severely disrupted due to the absence of physical means.
This pushed many business leaders to rethink their marketing and sales strategies, as well as shift their priorities in terms of customer engagement and client servicing.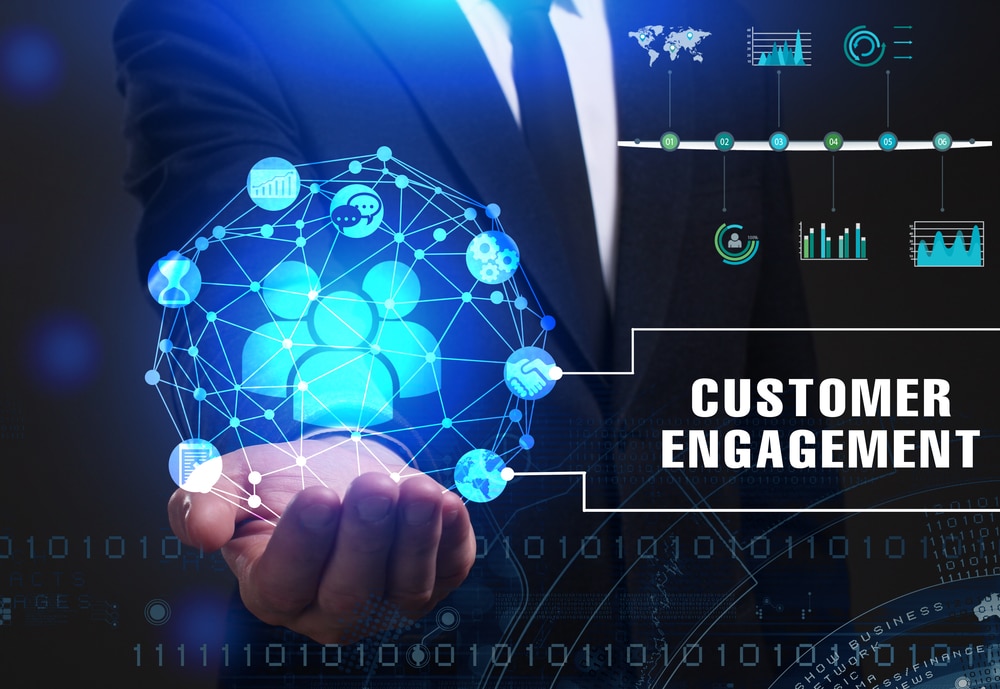 While the future remains uncertain, businesses are now turning to online channels to market new products and attract new customers.
Here are some ways that you can serve your customers better and keep them engaged during these trying times.
Boost your online presence
Online marketing is even more important during the pandemic. If you have been quite hesitant to undergo digital transformation, now is the perfect time to do it. As most people shift to online platforms for work, entertainment, and even for daily errands, boosting your digital footprint can keep your brand visible to the public.
Most digital agencies recommend launching email marketing initiatives to keep customers updated, while regular posting of blog and video content can help drive more social media traffic. They also have to consider the benefits of email marketing.
Investing in a new customer onboarding software or system should also be a priority. Around 40-60% of users tend to log in only once after downloading an app. After that, they never log in again.
This strategy can help you provide better customer service to your client base, boosting your credibility and attractiveness in the market. As a result, you can attract and retain more customers in the long run, which may also incur positive financial returns for your business.
Conduct polls on a regular basis
As we mentioned in the past, market research is a critical part of product development. But how do you get this step right?
There is no better way to engage with your customers than directly asking them for their opinion. Not only do you show them how valuable their opinions are to your business, but this can also help you create better marketing campaigns.
Leverage your social media platforms by launching fun surveys through Twitter polls, Facebook posts, or Instagram stories. These services are for free, so you do not have to worry about the extra charge.
Introduce contests and fun challenges across your online audience
Staying at home 24/7 can get overwhelmingly boring. Save your customers from such a struggle by launching fun challenges that they can do at home. Challenges are one of the most trending content on social media. Coming up with an interesting one can make you go viral in an instant.
Additionally, letting people submit their entries on social media can help you boost your online presence and entice more people to visit your digital platforms.
Enhance your customer service experience
As several physical offices and service centers remain closed, businesses now face a massive load of customer inquiries via their online channels daily. Having enough remote customer touchpoints during this pandemic can help you handle client concerns faster and more efficiently.
While call support remains to be the top channel for receiving inquiries, more businesses are now expanding their online platforms to address the surge of customer concerns. This includes using chatbots, email support, as well as social media sites.
Boosting your online support can ensure quicker turnarounds for inquiries and complaints. This can result in higher customer satisfaction, enhanced brand image, and better client retention in the long run.
Communicate proactively and in real-time
As the current health crisis continues to disrupt business activities globally, it is even more vital to regularly update your customers about the happenings in your business.
If your events are canceled, orders are delayed, or some of your stores are closing, notify your customers immediately via different channels.
Make sure to send your updates across all your platforms, may it be traditional or digital. This includes SMS, email, social media postings, and outbound call campaigns. In this way, you let your customers know that they are highly valued, which, in return, can help you retain their trust and loyalty.
Everyone is navigating through this pandemic with a blind eye. And with the number of restrictions imposed everywhere, there is not much that businesses can do for now to bolster their marketing efforts.
However, investing in digital marketing strategies like creating more online content and enhancing your customer service experience is already a huge step. Not only does this help you maintain your customer base virtually, but this also allows you to further expand your audience reach, stay ahead of your competitors, and enhance your brand image in the market.
These Strategies Make a Huge Difference During a Pandemic
Customer engagement is as important as ever during the pandemic. These strategies can play a big role in maintaining a good customer relationship during these trying times.