As you know, the best tool to promote your business is email outreach. The ROI of email marketing is higher than almost any other medium. Most experts agree that the ROI of email marketing is somewhere between 3,800% and 4,400%.
However, email marketing is not easy. You need to do your due diligence and know how to reach customers properly. This involves a lot of factors, including avoiding coming across as a spammer.
You may have collected thousands of emails. You can easily send emails to this list using any email marketing tool. But, the main challenge for any business sending bulk emails is their email bounce rate.
As soon as your email service provider notices the significant bounce back, they may block your account. A high email bounce rate affects your email server reputation.
So, what is the solution to this problem? The answer is quite simple: Clean up your email list.
Choosing an Email List Cleaning Solution
Email Verification services help you to check if the email address is deliverable or not. The service identifies the invalid, disposable, role-based, catch-all accounts, etc. The email validation service helps you to minimize the bounce rates and protects you from being blacklisted at various RBLs. There are lots of providers who offer bulk email cleaning. I found an article titled Top 10 Bulk Email Verification Service Providers that discusses this in detail.
ZeroBounce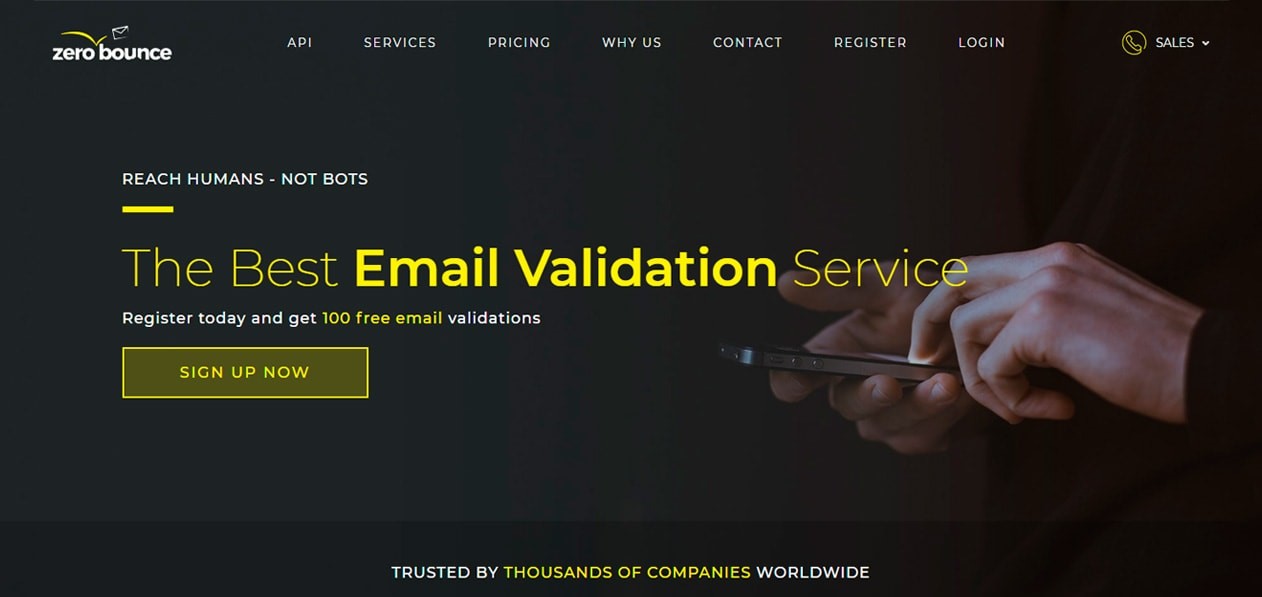 ZeroBounce is one of the leading Bulk email verification service providers. It can verify bulk email with an accuracy of 98.8% at a very average cost. ZeroBounce is US-based GDPR compliant company that provides verification services to their global clients. Apart from file validation, they do offer real-time API and lots of integrations. Within a short period, ZeroBounce has become a top seller.
ZeroBounce offers 100 free email verification and after which you can purchase the services according to the volume. The pricing is in the form of credit packs that you may purchase after the 100 free emails have expired. ZeroBounce allows you to pay for the amount you need. The verification cost of 2,000 emails is only $16 USD. They offer verification starting from 2k to 5 Million. One of the top benefits of this service is that it has a 98% guaranteed accuracy rate.
MyEmailVerifier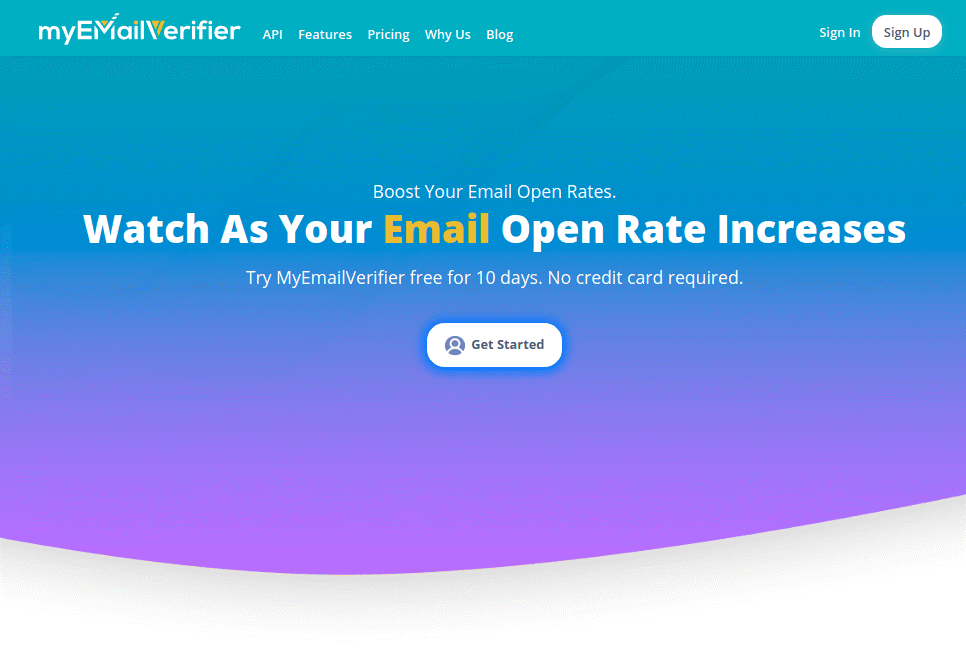 MyEmailVerifier is a newly launched bulk email verification service that helps small business to get rid of spam emails and prevent email bouncing. They provide one of the easiest to understand and user-friendly interface. So, if you are a newbie, then this is the real-time email verification service for you.
The entire email validation process is straightforward here, starting from signing up until the downloading of reports. It has a 96% deliverability and helps you get leads and build your business. This service provides real-time verification API. The user-friendly interface makes it likable and suitable for all types of businesses irrespective of the size. It is affordable, as well as sustainable.
MyEmailVerifier offers 100 free email verification credits. They offer bulk email verification services at very affordable price. The verification of 100,000 emails costs $120 USD only. You can get anywhere from 500 to 5 million emails, depending on your subscription.
Use the Right Email Cleaning Solutions
There are a lot of email cleaning services, which can help you minimize your bounce rate. This is important, so that you don't get flagged as a potential spammer. Make sure that you choose the right email cleaning tool and know how to use it properly.