Do you want to get a much better rating at your next employment review? The advice is simple: "keep up with the times." You need to make new technologies work for you.
There will be situations when you desperately need to contact a prominent professional or find a client any industry. And the success of the company may depend on how quickly you come up with a resolution to these situations. A growing number of email searching tools will help you speed things up. These tools are easy to use. You just need to enter the first name, last name, and organization of the person you want to write to. It just takes a few minutes before you'll have his or her email address.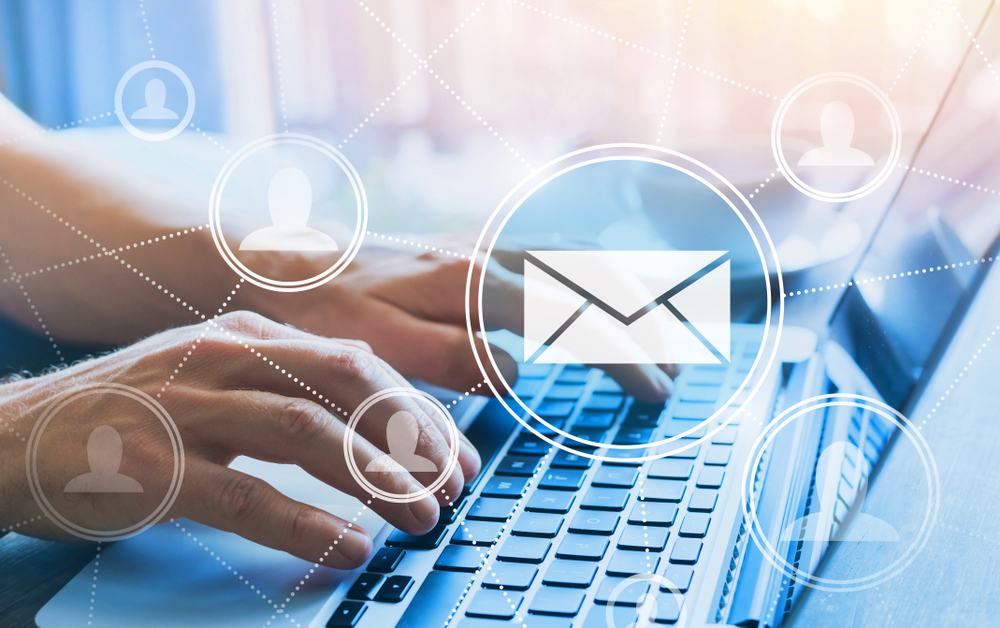 Read on to find out which professions use these apps effectively. You will see how they can be useful for you.
1. Recruiter. Find the right one.
Finding the perfect candidate for a job is not an easy task. In small companies, this is done by the business owner. In large companies, there is a specially created HR Department. It is easy for great candidates to fall through the cracks, which can be a big reason that recruiters don't follow up with them.
If you have to find the right specialist at the last moment, just placing an ad on your website and waiting will not help. You must find a prospective employee's email address and take the first step yourself. Yes, people have switched to social networks and messengers. However, email is a recruiting tool that is still very much alive.
It is a good idea to download Find email plugin which allows to find email addresses from LinkedIn. You can use this tool in conjunction with Recruiter Lite account would increase the chances to find the most relevant people.
Also, there are HR specialists who work in recruitment agencies. Their salary may depend on the number of closed vacancies. For such recruiters, an email searching tool will be handy.
Moreover, in addition to email, it will also show:
• position of the person;
• a link to his or her LinkedIn profile;
• firm name;
• industry;
• website and more.
2. Internet marketing manager. Present your product.
Want to tell people about a new product? Do you have a "hot" offer? Are you opening another store? Email marketing can be the perfect way to let your prospective clients know about it.
Use the lookup emails program – GetProspect. It will find the emails of potential customers, and you will share the news with them.
The method described above is suitable for any salesperson in general.
Try contacting your clients by email and not calling them. "Cold" calls are annoying and discourage cooperation with the brand. On the other hand, emails don't violate personal boundaries, which makes it easier to reach customers that might be skittish about being bothered with an unsolicited phone call. The person that you are emailing has the option to either delete your message or respond.
Also, your offer may not be immediately attractive. But when a person needs a similar product, he or she will remember and reach you.
Just don't spam people with useless nonsense. They will not forgive you (or the author of this article).
3. Specialist in any field. People will talk about you.
Utilize the email searching tool to tell your customers about yourself and promote your services.
For example, a business coach can contact the head of the HR Department of a large company and offer to conduct training for employees.
Feel free to position yourself in this way. The more people find out how you can be useful to them, the more offers you will receive.
Then it's up to you. The trick is to prove that you are the right specialist and your customers will recommend you to their friends.
4. Startups. Find an investor.
Does your team have a unique idea, and are you looking for funding? You may already have someone in mind who will become a potential investor. But, the CEO's emails can hardly be found on the Internet. Therefore, email searching programs can help you. Your team should prepare a short but informative presentation that includes, in particular:
• what makes your company unique;
• how your product will help people;
• who is your target audience;
• how do you plan to earn income.
No matter what field you work in, quickly finding the right person's contacts can be crucial. Therefore, keep in mind the email searching tool.
And let the work bring you pleasure and good profit.
Email Search Tools Are a Boon for Many Industries
There are a lot of new technologies that are making life easier. Email search tools have simplified many industries in a lot of ways. You should consider the benefits outlined in this post, especially if you are in one of the aforementioned careers.