If you've been to a few trade shows and you're starting to feel a little disheartened because you're not getting the results that you expected, you might start thinking that attending trade shows isn't for you. However, trade shows can be great for everyone. You just might be making a few mistakes that are stopping you from enjoying the best results imaginable. Below, we'll take a look at why you're not getting results from your trade show efforts. Read on to learn more…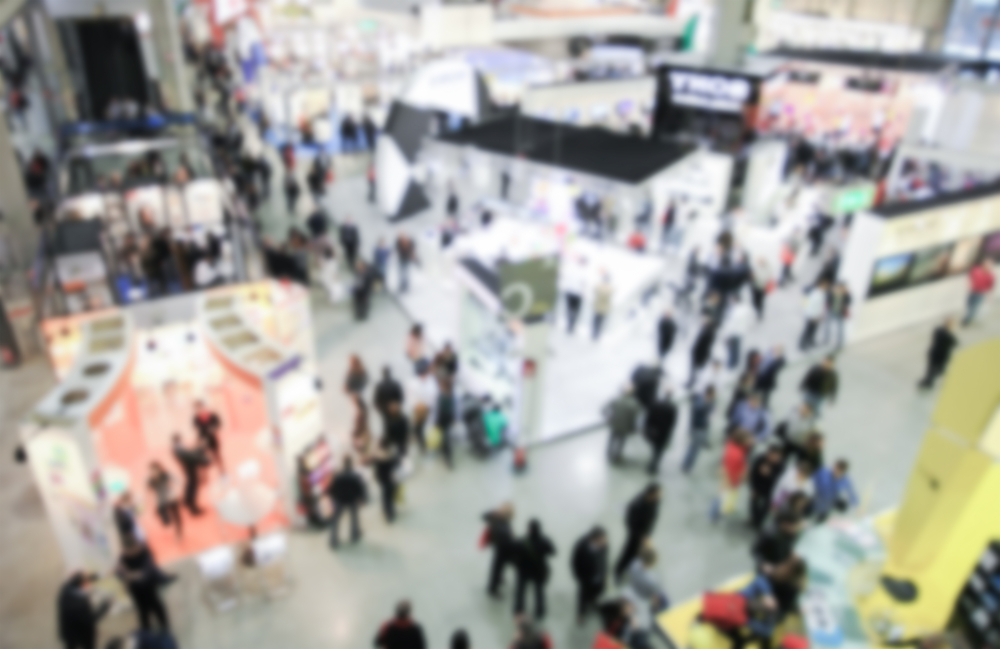 1. You're Not Going To The Right Trade Shows
First off: are you sure that you're attending the right trade shows? You need to make sure that your audience are attending the trade shows you're attending, otherwise, what's the point? Make sure you know what your audience is looking for and where they are going so you can be there too.
2. You Don't Have A Smart Way Of Collecting Information
Collecting information is how you're going to end up with leads. If you don't have a smart way of collecting this information, you're going to struggle once you return back home. A sheet with columns could work, but it definitely isn't the most efficient way of collecting it. You'll be better off having an online form and an iPad so you can ask people to quickly fill in their information if they want to learn more about your business and what you can offer them.
3. You're Not Following Up After The Show
Following up after a trade show is something you need to do while your interaction with the lead is fresh in their mind. You shouldn't leave it too long – and you definitely shouldn't wait until they get in touch with you. Once your interaction has faded from their minds after a few days, there's a much smaller chance of them actually getting in touch with you. Make sure you have an effective way of following up so you can turn those leads into conversions.
4. Your Booth Doesn't Look The Part
Your booth needs to be attractive enough to bring people over to you. You can start by using a service like www.eventdisplay.com.au to help you design something suitable. Make sure you carefully choose the layout of your booth, and do your best to select a booth that people will be able to spot easily – unfortunately, these booths will take up a larger portion of your budget. However, it'll be worth it when you have more leads and people taking an interest in what you do!
5. You Don't Have Engaging Trade Show Activities
Having a few things to do at your booth will keep on drawing people in and get them talking to you. You could have some kind of competition set up, for example, a video game, or even just cupcakes and sweets to bring people over. Games and competitions are extremely popular, so if you can find something suitable, this will help.
6. You Haven't Trained Your Booth Staff
You might think that you can throw a few members of staff on your booth and it'll be fine, but if they've never been to a tradeshow, it might not be a good idea. You should train any member of staff you're thinking of having on your trade show team. They should know how to appropriately answer questions, where to direct people who might be interested in your service, and so on. You should present them with numerous scenarios so they are prepared for anything. Having trained booth staff can make the biggest difference to your success at a trade show.
7. You Haven't Set Clear Goals Beforehand
Setting clear goals before you head to a trade show will keep you focused on the day. Do you just want to gather as many leads and email addresses as possible? Do you want to get people signing up for your free trial? Whatever it is, write it out and make it a goal that you can actually track. This is the only way you'll know at the end of the show whether you have been successful or not. Make sure everybody coming to the show is on the same page in terms of goals.
Perhaps you can now see why you may not have been getting results from your trade show efforts. You can now go to your next trade show with confidence and get the results you've been wanting. Do you have any trade show tips? Leave them in the comments!