Almost all of us have visited a trade show or fair in our lifetime. Those who are familiar with the business industry are aware of the value of trade shows for the growth of a business. These fairs offer a plethora of opportunities for businesses, such as an increase in brand awareness and engagement with potential customers. Although trade shows also present the possibility of sales, it is rare and usually not the primary objective of putting up a trade show exhibit. Trade shows can provide an open platform to display the products and services to a wide range of audiences. Even though most of the business is conducted on the internet these days, trade shows provide the merchants with an opportunity to develop new business relations.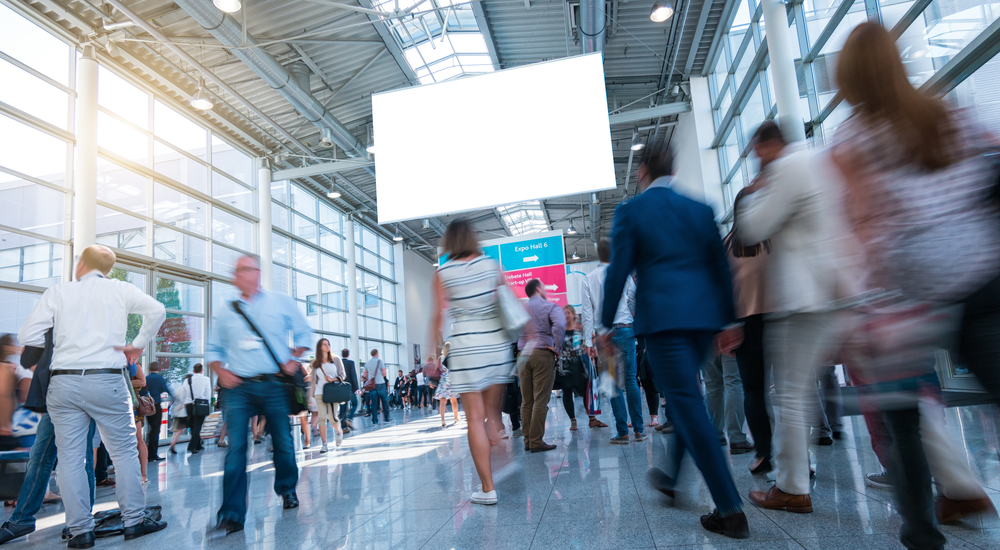 There are challenges associated with setting up a trade show booth. It usually needs two to three months of planning, and more of you are new at this. Your brand can be lost amidst a sea of competitors if you take an amateur approach to a trade show. If you want to knock it out of the park at your first show, here are some tips that you can follow.
Finding a Partner
The first thing you'll want to do is find a reputable trade show display company to guide you through the process. Whether you invest in a custom trade show exhibit or just want to rent a few simple things for your first booth, you'll need a trusted partner with experience navigating these waters. An ideal partner would be able to save you time and money by arranging the essentials, such as the latest technology, food, and beverage, audiovisual equipment, so on and so forth. They will guide you in joining the financial dots so that you can get details of your ROI for every cent that you've spent on the show. Experienced partners will also provide you an ideal lead generating strategy and tools to achieve them. They will suggest approaches to attract attendees to your booth and engage them efficiently to create lasting experiences.
Know the Attendees
Most trade fairs provide a list of attendees on demand. It can help you to understand your audience and find out which of the prominent visitors might be interested in your business. You can reach out to them by sending an email inviting them to attend your booth. But make sure you don't make it sound like a sales pitch right away. Keep the invite personal and provide an incentive for them to visit your exhibit.
Bring in Your Best Team
Your team at a trade show will represent you and your business, so make sure you have the best possible team with you at the trade show. If you feel that none of your internal staff qualify as presenters, you can outsource or contract a staffing agency that specializes in providing personnel for events. If you are bringing in external help, you should brief them about your company, the products or services, and your brand's story. Make sure that they have enough knowledge to be the face of your business. The team should have specialists with different areas of expertise, such as PR, sales, technology, so on and so forth. Create a list of questions that can be anticipated from visitors and quiz your team. You can hold role-playing sessions to ensure that they are at the top of their game. The staff should also get trained to provide product demos if and when required.
Be Prepared Yourself
You should not be at the trade fair to sit or stand behind a desk. Remember that you are the best spokesperson for your brand, so be active and engaging with the attendees. You should instruct your staff to direct potential customers towards you so that you can get their contact information, or convert the lead into a sale. Be proactive, and groom yourself to impress attendees and potential customers.
Plan for Contests and Giveaways
Plan some interactive sessions for attendees to participate and generate interest. You should be ready to entice the people with games or activities that can create a crowd at your booth. Try to keep the contests and prizes aligned with your brand and your target audience. You should also create a system to gather a participant's contact information so that you can try to convert the lead into a sale later. For example, you can ask attendees to like your social media page before they can participate in the contest or take a freebie.
There are many other ways to stand out in your first trade show and create a lasting brand impression. But remember that it cannot be achieved without efficient planning. No matter how successful your first trade show may be, don't forget to take notes about what could be modified or improved in the next one.