CRM software is becoming increasingly important for SMEs around the world. The global market for CRM solutions exceeded $48 billion in 2018. Entrepreneurs like you should know what are CRM systems and how they can be used.
As a business owner, there are a ton of reasons to consider investing in a CRM. However, you might still be skeptical that it will be valuable for your own business. You should research the benefits in detail, so you can invest in one that works.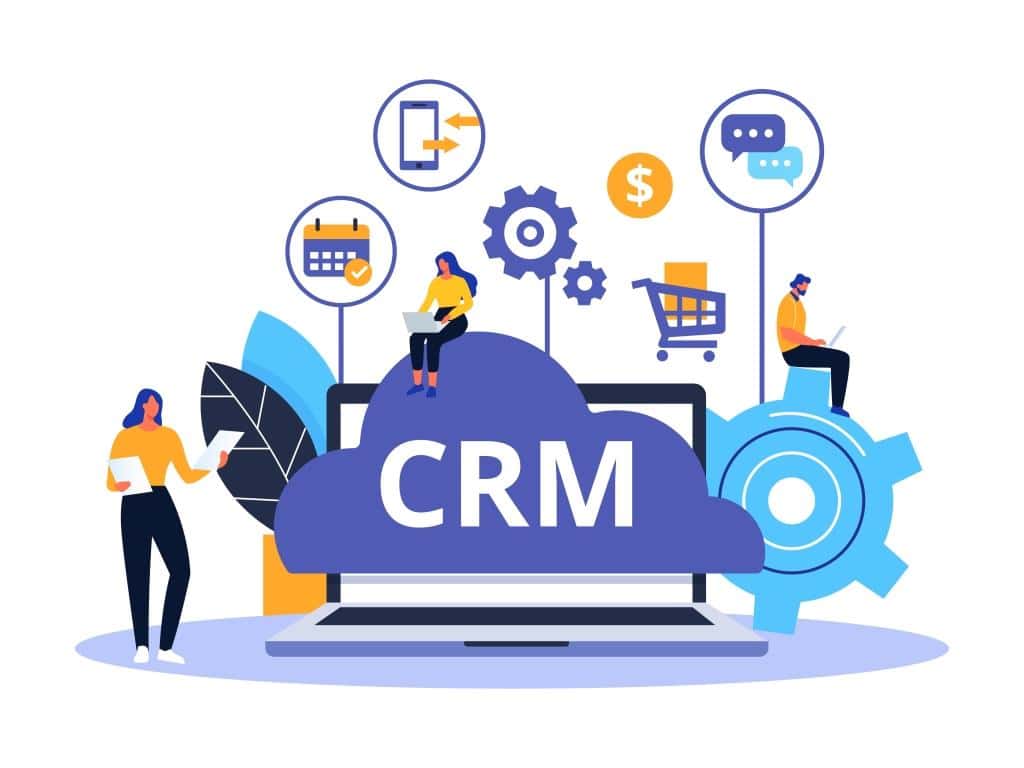 What Are CRM Systems and What Should Your Business Know About Them?
Which of the following statements is true of customer relationship management (crm) systems:
They are very robust
Every business needs to invest in them to maintain strong growth
The obvious answer is that both statements are true.
The US market for CRMs continues to grow with increased opportunities. This is largely due to new advances in technology, an increase in the number of well-established market players, advanced consumer culture and business ecosystems. There is therefore an increased need and demand for mobile solutions with CRM buffers and functionalities.
From the very beginning, a number of companies have maneuvered to have their employees adopt the use of CRM software. But what is a CRM system? For a better understanding, CRM is short form for customer relationship management. These tools offer solutions for better customer management, marketing, funding and networking. This tool is therefore not wholly looked at as a marketing tool, but as a dynamic business management system that organizations can use to attract and nurture customers throughout the stages of their interactions.
It is important to say that CRM has recorded a rise I adoption with particular bias to social and mobile solutions. There are therefore more mobile customer relationship management solutions in the market now than before. These tools are more advanced and can deliver more capabilities on any device with cloud access.
A rise in CRM applications with wearable computing devices in the US software market is therefore lauded to widen the potential customer base for these cloud-based solutions. Businesses can therefore access real time information about their customers and adjust their production and product designs to suit the needs of their clients. Let's look at the current situation of CRM in the US.
Application outlook and prospects
According to the current CRM market share report, the following companies have the largest market share of CRM in the US:
Healthcare: The tool is used to collect health data, monitor health trends and epidemics as well as report changes and trends in the health sector in the US. Companies in the health sector therefore utilize CRM solution in better management of the health sector.
Government and education: this public services sector is another high demand sector for CRM solution. The US government uses the system to improve service delivery to the citizens, improve complaints and feedback tracking as well as improve reporting as information about government services are made easily available over the cloud-based platform.
Retail: Retail market need to keep customer interactions live and real time. CRM software helps by collecting and storing real customer data such as contacts, interactions, buying preferences and trends. Retailers can then use this information to influence their stocks and volumes based on highly demanded or fast-moving goods and services.
Telecommunications and IT: This is yet another key market share for CRM. With the rise in technological growth, IT and telecommunication need CRM more. CRM integration with social media is therefore expected to make easier communications with customers and team members, sharing information becomes easier and cheaper between teams and organizations and learning is made simpler.
This share is both cloud and on-premise with small and medium businesses together with large enterprises taking advantage of the development trends of CRM systems in the market.
The increasing adoption of the CRM solution is therefore foreseen to bring growth opportunities to the big number of companies in the market. Availability of open source together with the low cost of cloud platforms are all benefits and contributors to increased adoption across the world market.
In addition, the presence of even more large-scale CRM vendors in the market is focused to be a key contributor to a bigger market size for CRM in America in the future. Integration with the latest intelligence features such as artificial intelligence is expected to favor this growth.
Invest in CRM to Grow Your Business
Your business stands to benefit from the rapid growth in CRM technology. You should invest in it to your full advantage to get the most possible value.