If you aren't already familiar with who Gerald Ratner is, it's time to read up on his colorful business history. There are many lessons companies can learn.
You've probably heard real-life accounts from peers who told you how they did something regrettable that made their situations change overnight. Gerald Ratner, once the chairman of one of the biggest jewelry chains in the United Kingdom, went through such an experience in a matter of seconds.
The businessman started working at Ratners, his father's small jewelry business, in 1965 after getting expelled from elementary school and never pursuing additional formal education. He inherited the enterprise in 1984, in the middle of substantial annual losses for the brand. Ratner turned things around, in part with loud store signage and a tactic of making the least-expensive items most visible in storefront displays.
These choices caused the press to associate the brand with cheap, tacky items. Nevertheless, the approach paid off. By 1990, there were more than 2,000 Ratners stores, up from the original total of 120. Additionally, Ratner saw annual sales of £1.2 billion, with profits comprising £125 million of the amount. Then, on April 23, 1991, everything changed.
Ratner accepted an invitation to speak at the annual Institute of Directors convention. He took the stage and uttered jokes a few minutes later that made the bottom fall out of his business. The positive side of that debacle is that we can learn business lessons from what happened to him. Here are six valuable takeaways.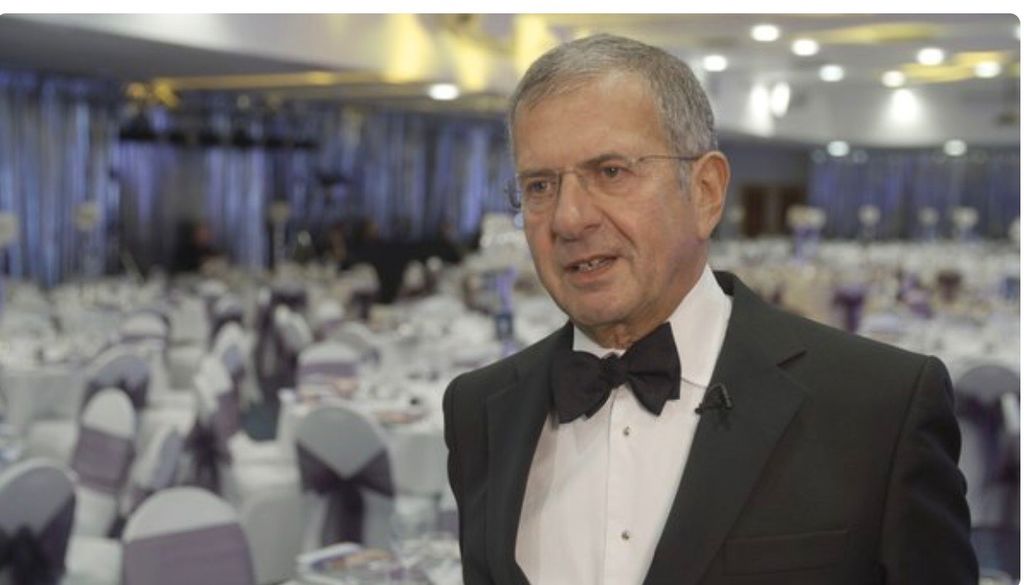 1. Some Jokes Don't Translate Well to the Audience
Ratner reportedly submitted a draft of his speech to someone else to get advice on how to improve it. That person suggested adding a few jokes. Ratner did. He began by reminding the audience of the brand's themes: quality, choice and prosperity. Then, he backpedaled.
"Ratners doesn't represent prosperity — and come to think of it, it has very little to do with quality as well. We do cut-glass sherry decanters complete with six glasses on a silver-plated tray that your butler can serve you drinks on, all for £4.95. People say, 'How can you sell this for such a low price?' I say, 'Because it's total crap.'"
At a later point in the speech, Ratner made a crack about how people could go into one of his stores and buy a pair of earrings for less than the cost of a sandwich, but the food would probably last longer.
Ratner didn't expect people to take his comments seriously. The results were anything but lighthearted, though. The company's shares fell by £500 million in a matter of days.
2. Listen to the Advice of People Close to You
Ratner got tips from a public relations professional before making his speech, but he chose not to listen to the advice of his wife, Moira. She explained in an interview years later: "I absolutely advised Gerald against making the speech, but he knew what he wanted." Ratner also clarified that he ignored what his wife said and thought attendees would love the speech.
What ultimately happened reminds people of the importance of listening to those who know you best. Getting outside help is not problematic in itself, but issues can crop up if individuals place too much importance on someone who may not know their business well.
3. Today's Distributed Workforce Necessitates More Communications Guidance
Company leaders have progressively opened up to the idea of letting people work from home. Then, once the COVID-19 pandemic struck and caused lockdowns around the world, businesses had to make plans to support entirely remote workforces. As more people work remotely due to the coronavirus or otherwise, companies must strongly consider giving their team members clear guidelines about appropriate communications.
Social media did not exist when Ratner made his gaffe, but one can imagine how much faster word would have spread across those channels. Thus, companies must remind employees of the effects of saying the wrong things. The trouble with online communications is that people don't have the benefit of hearing someone's tone, making it even easier for jokes to go badly.
4. A Disaster Could Happen When You Least Expect It
Ratner eventually returned to the event where everything went wrong but waited more than a decade to do it. When requested by the media to recall the unfortunate night, Ratner replied, "Everything was going so swimmingly with the company at the time. An analyst asked me what could go wrong, and I said I did not really know. The next day, I came here [to this event], and everything went wrong."
One of the business lessons we can take from that memory is that people should never assume their businesses are in such strong positions that nothing can hurt them. Being mindful of that is crucial when taking a risk that could backfire — as Ratner did. He felt confident people would love his jokes, and perhaps that position came partially from the success of his brand. When things are not going well, people are often less likely to make decisions that could worsen the circumstances.
5. Admitting a Mistake Is Often the Smartest Move
Owning up to a mistake isn't easy. Many people initially want to blame others for what happened. Ratner could have blamed the media. Tabloid reporters wasted no time in berating his failed attempts at humor. The corporate world even used the phrase "doing a Ratner" to refer to others who made business gaffes.
Ratner, however, acknowledges he alone was at fault for how everything went down. When speaking at London's Royal Albert Hall years later and discussing the aftermath, Ratner noted, "It was a very, very, difficult time, but I'm not blaming the [Institute of Directors] or the press. It was me who put my foot in my mouth."

He continued by reminding people of the severity of the blunder: "One minute we had 50% of the market, and everything was going well. The next minute, I was a tabloid punch bag. I had the all-time PR disaster. There's no way to deal with it. What I did was so ridiculous, you cannot make excuses."
Ratner's willingness to accept responsibility is worth remembering. Even if the public sees someone unfavorably at first, their honesty could change opinions over time.
6. A Major Setback May Not Spell Total Career Doom
Ratner now speaks around the world, aiming to teach business lessons to people who want advice from someone who dealt with a situation they'd rather avoid. He eventually got back into the jewelry business through an online venture, but now fills his time and schedule with speaking engagements.
That outcome shows that people who deal with similar business catastrophes may need to pivot and turn something terrible into a situation that can benefit others. Ratner took what he learned and gives others words of wisdom to apply to their work and lives.
Think Before You Speak
Perhaps the biggest takeaway of all that supports these six lessons is that people should think carefully before speaking — whether that speech occurs verbally or online through a comment or social media post. Doing that simple thing goes a long way in helping people steer clear of regrets.