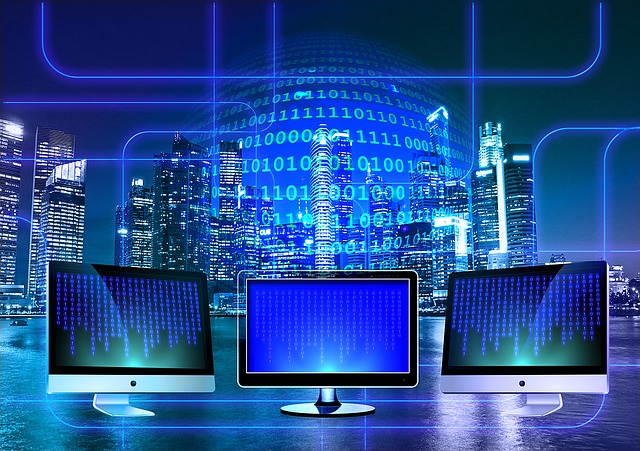 Every time you check your Facebook or stream your favorite Netflix series, a data center somewhere in the world is consuming valuable resources. While the amount of data a single person can consume is minuscule, multiply that by 3.4 billion Internet users in 2016 and the impact is much greater. As data consumption is steadily increasing, some companies are taking a proactive approach to data center efficiency. Ocean-based data centers will likely become the industry standard for energy efficient facilities.
Cooling Expenses
In order to keep a data center operating at efficiency, server rooms are traditionally jam-packed with fans, air conditioners and other cooling systems. Many researchers have turned to large bodies of water to cut down on energy costs. The cool water found in the ocean holds the potential to reduce energy consumption in data center environments.
Demand for Innovation
Many of the world's largest tech companies are making an effort to decrease energy consumption occurring in data centers all over the globe. Google may have been the first corporation to develop a floating data center; however, the project was abandoned earlier this year and the barge has since been repurposed into a standard freight hauler. Microsoft, on the other hand, is taking a deeper approach with its innovative underwater data center. While industry-leaders strive to create energy-efficient solutions, Nautilus Data Technologies has built one of the world's first successful ocean-based data centers.
Nautilus Data Technologies
Headquartered in Pleasanton, California, Nautilus Data Technologies was founded in 2013 by Arnold Magcale. Magcale, a U.S. Navy Special Forces veteran and certified dive master, leverages his knowledge of the military, the marina and technology to create a state-of-the-art water-borne data center. Nautilus Data Technologies is in the midst of solidifying plans to move its floating data center into the port of Stockton later this summer.
Eli M Vessel
"Eli M" is the name of Nautilus Data Technologies' innovative floating data center. The vessel, currently in its final stages of construction, resides at California's Mare Island Shipyard. The ship exceeds international maritime standards and meets all Coast Guard certifications. By combining water, electric power and jumbo fiber-optic cables, the Eli M promises to lead the way to a 'greener' Internet.
Environmental Impact
In the wake of extremely harmful oil spills, companies are extra cautious of their impact on the environment. Nautilus Chief Executive, James Connaughton, says "the low impact on the water is the best part of the story." The Eli M will pump 3,000 to 4,500 gallons of water per minute from the Stockton Deep Water Channel into the data center and then back into the ocean. The projected impact on surrounding water temperature is trivial — the "maximum temperature difference is 1/10 of a degree Fahrenheit."
Energy Efficient Future
While internet service provider giants control most of the world's largest data centers, The Nautilus Eli M is charting the course for data center reform. You can expect to see new data carriers emerge in the coming years taking advantage of reduced energy consumption. Nautilus Data Technologies expects to cut annual energy savings in half which may save companies millions of dollars in energy costs.
Katrina a leader in the IT industry of custom solutions and innovative ideas as a product specialist for Rack Solutions