Ethical business models are gaining momentum in the 21st Century. The emphasis on the importance of ethical business practices gained new attention after the collapse of Enron and Arthur Anderson in 2001.
However, entrepreneurs often miss the nuances of ethical business models. They neglect to consider things like the focus on employee health and safety. There are a lot of ways to change this dynamic, which can surprisingly be implemented with smartwatches of all things.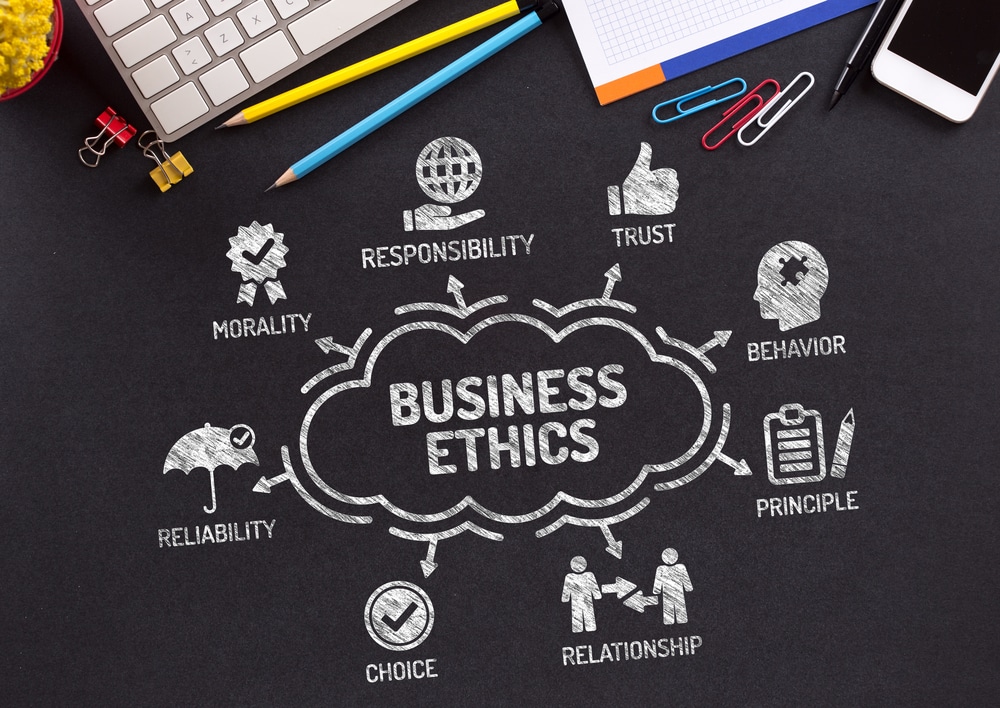 Smartwatches as the Foundation of Ethical Businesses
Nomophobia is the colloquial term for being addicted to your smartphone – fearing being without it! In a world where the overwhelming amount of technology we have access to has created such bad habits, it can sometimes be hard to forget its benefits.
You may want to consider investing in smartwatches for your workers. This is especially important if you are running a business that involves heavy labour.
While it may seem counterintuitive to think yet another smart device can improve a worker's health, there are four ways (if used correctly) in which a smartwatch can do just that. Some of them are listed below.
Hydration
Staying hydrated is one of the most important ways we can keep our bodies healthy through boosting our energy and helping us retain focus, yet we are all guilty of not drinking enough from time to time. In a work setting, it can be especially easy to forget about drinking water, which is a shame seeing as being dehydrated can actually have a huge impact on your productivity, lowering your performance by approximately 25-50%.
Smartwatch apps such as 'Drink Water Reminder N Tracker' have been designed to help prevent dehydration and decreased productivity. You can set the app to specifically match how much water you need and, with periodic reminders via your watch, you'll never forget to drink water again.
Sleep
Getting enough sleep is equally as important as getting enough water, and we can all relate to those days where we simply cannot concentrate at all because we did not sleep for long enough or well enough. It is also an important part of worker safety, which is something that business owners must be concerned with.
Sleep deprivation can lead to a multitude of health problems as well as the inability to be productive in the workplace, and so aiming to get those all-important 8 hours sleep per night is just one-way workers can stay healthy and on top of their game.
Apple smartwatches, specifically, now come with a built-in sleep tracking app. You can see trends in your sleep, set sleep goals and automatically turn off notifications when it is time to wind down and leave your phone for the day. Overtime, this will undoubtedly improve your health and productivity for the working day ahead.
3. Activity goals
Apple smartwatches also contain the activity app that allows you to set goals for how long you should move, exercise and stand up for, and easily track them throughout the day to see how well you're doing. This is a quick and easy way to remain active throughout the day, even when you are at work!
4. Lifeworks app
The Employee Assistance Programme from LifeWorks focuses directly on employees, providing wellness content that can be paired with smartwatches to inspire a workforce to keep happy and healthy.
The programme includes engaging health risk assessments so employees can understand their current state of health and undertake positive lifestyle changes to combat the areas that need work. Covering areas such as stress and weight management, sleep hygiene and smoking cessation, employees can stay motivated and engaged with the help of on-hand coaching, as well as the opportunity to receive rewards for making significant progress towards health goals.
With all this right there on your wrist, improving a worker's health and happiness has never been easier. You can find out more by clicking this link: Lifeworks.co.uk
Smartwatches are Vital to Worker Safety
As an ethical business owner, you need to prioritize worker safety. Smartwatches are great assets for this. The benefits listed above should convince you to invest in smartwatches to help your employees.