Employee wellbeing is a hot topic in the world of business. As a manager, you want to create a positive environment and take steps to improve the health and wellbeing of your employees. Here are some simple strategies to consider carefully.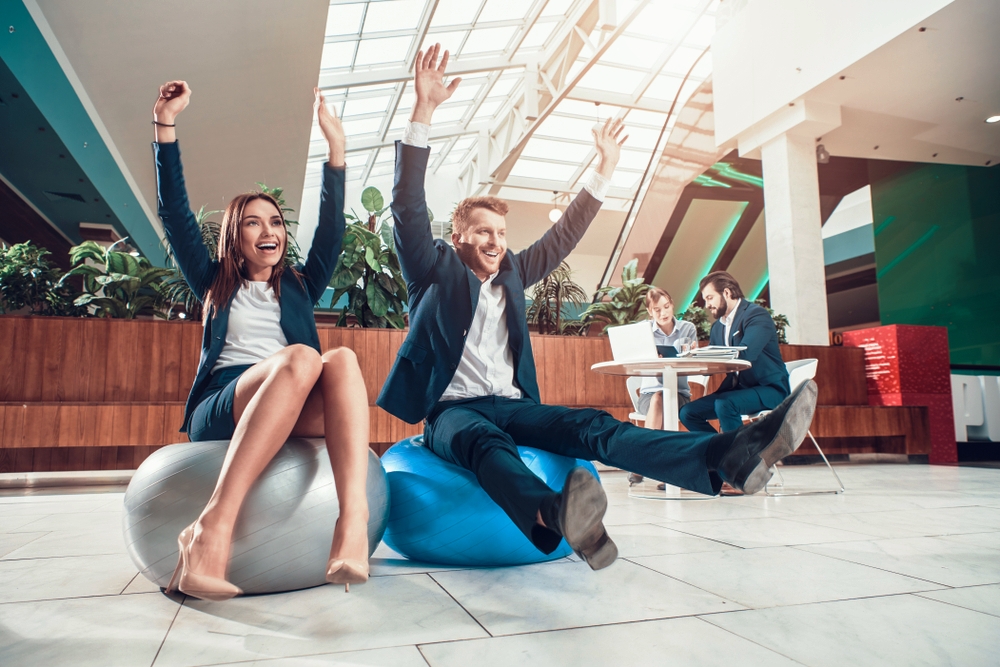 Active lifestyles
Inactivity is one of the most potent threats to health. The nature of the jobs we do in the 21st century means that inactivity is commonplace. Many employees spend up to 10 hours a day sitting at a desk. As the boss, you can encourage active lifestyles by incentivizing schemes like cycling to work, by encouraging activity during the day through access to exercise classes or team competitions and by providing discounts for facilities like gyms or communal pools. Encourage your employees to take a break during the day and provide information about the benefits of living a more active lifestyle. Exercise can increase productivity, elevate energy levels, and reduce stress and anxiety.
Healthy eating
In the vast majority of cases, employees make decisions about what to eat, but you can take steps to encourage healthier choices. Provide access to healthy foods in vending machines and canteens or look into local cafes, restaurants, or corporate caterers that deliver healthy, nutritious meals. You could also consider offering employees the chance to take cooking lessons or to learn about diet and nutrition through wellness programs, for example. As a business owner, you don't want people to feel like you're taking control over what they eat, but it's always beneficial to have healthy choices available.
Stress
Stress is one of the most common work-related health problems in the world. Most of us suffer from stress at some point in our lives. While stress can motivate us to work harder and strive for success at work, it can also be hugely detrimental if not handled properly. Look out for warning signs of stress, burnout, and exhaustion among your employees, encourage open discussion and interaction with senior members of staff and employ measures to reduce stress. Encourage regular breaks, try and ensure that everyone has a schedule that matches their job description, and inject a bit of fun into the working day. Nobody should be doing overtime every night or working at their desk for ten straight hours. Talk to your employees about stress, provide training or access to workshops or programs that cover stress, and be prepared to take action if an employee is suffering. This may mean managing workloads, taking time off or helping employees find the right assistance and advice.
Natural light and green spaces
Exposure to natural light and greenery is proven to lift the spirits, increase productivity, and boost health and wellbeing. Try and ensure your offices are bright, angle desks towards the windows and scatter plants around the workplace.
As the boss, you want your team to be happy and healthy. There are myriad ways in which you can try to boost wellbeing and create a harmonious, inspirational workplace, including encouraging active lifestyles and healthy eating, taking steps to prevent and tackle stress and providing access to natural light and greenery.