There are a lot of factors that you need to consider when running a small business. One thing that often gets overlooked is the role of healthcare. You need to understand how healthcare reform is affecting your small business and what steps you need to take to fix it.
Unfortunately, conventional wisdom seems to have missed the mark for many business owners. They don't realize how the Affordable Care Act affected business owners.
Understanding the Alternative Insights on Healthcare for Small Businesses
The Affordable Care Act (ACA) was widely touted as the signature achievement of the Obama administration. By mandating healthcare for everyone in the United States, irrespective of pre-existing conditions, an ostensible solution to the burgeoning health crisis appeared to have been found. This was supposed to offer some assistance to many struggling business owners.
 Unfortunately, the Affordable Care Act A.K.A. Obama Care was inherently flawed. Premiums shot through the roof as those who could afford to pay for healthcare were subsidizing those who couldn't. The personal mandate was enforced by the IRS, leaving a significant burden on taxpayers who could not afford to pay for healthcare. President Trump eliminated the personal mandate, which was seen by many as one of the many pitfalls of the ACA.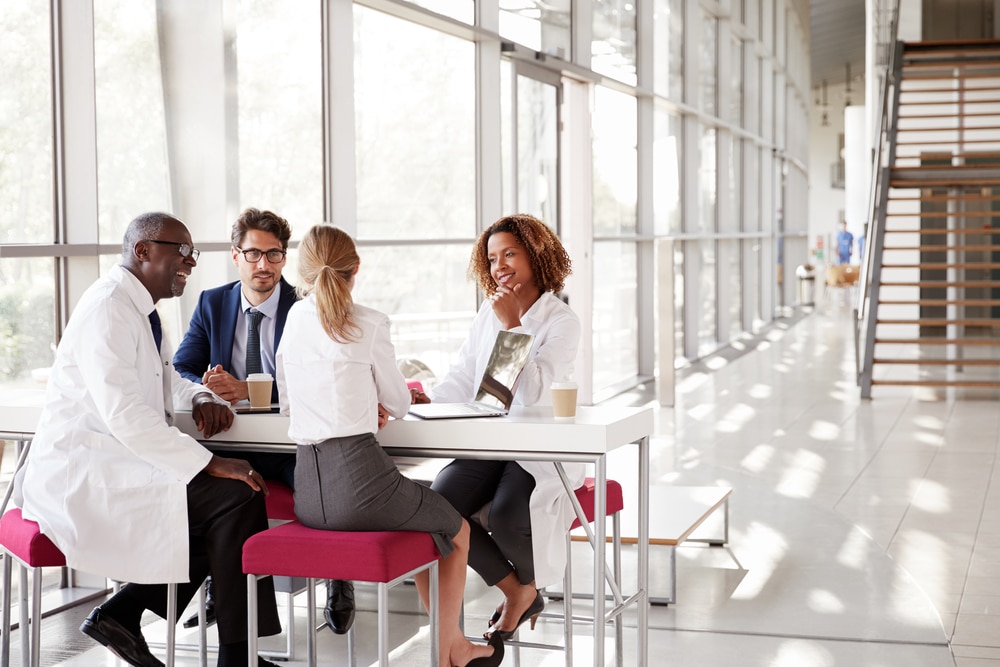 This noble concept (Affordable Care Act) was plagued by the intractable realities of healthcare, notably runaway costs, and a healthcare system that is for all intents and purposes completely and utterly broken. The litigious nature of the medical profession in the US places an undue burden on the patient who is forced to subsidize all of these exorbitant costs, in the way of higher premiums. Necessary procedures can always be justified by a visit to the emergency room, but those who choose elective procedures are often left wanting. Unfortunately, coverage is needed to pay for these bankrupting procedures and many people simply don't have the funds necessary to pay for these costs.
Coping with the Costs of Medical Procedures
Now, more so than ever, state guidance on specific surgeries has made it more difficult for people with existing conditions such as disfigurement, recovery from mastectomies, breast implant surgery, or simple aesthetic surgical procedures to follow through on these surgical options. For women who require these medical electives it is absolutely imperative for several reasons, notable among them mental health and wellness. Whether by disease or design, cosmetic procedures are deemed absolutely necessary by many who require them.
Since doctors are unlikely to offer any elective procedure without payment information provided upfront, many individuals would be hard-pressed to follow through on these procedures without money upfront. In the absence of medical loans for breast implants, many desperate patients would unfortunately be left wanting, unable to have what they deem to be necessary procedures for health and wellness. Given the costs of plastic surgery, such as rhinoplasty ($5400), abdominoplasty ($6100), liposuction ($3300), or breast augmentation ($3500 – $4000), it's easy to see how important reliable access to loans is.
Challenges Facing the US Healthcare System
In a country where the poor literally cannot afford health care, only the affluent can afford treatment. This is morally reprehensible in a modern-day society, in the richest country in the world. While the US spends trillions of dollars rebuilding its military, and pumping hundreds of billions of dollars into foreign government coffers every year, it has failed abjectly in its duty to provide affordable health care to its citizens, and residents. While emergency room visits will always be performed, irrespective of your ability to pay, the bills will start coming through the door once the procedures have been completed.
Those who cannot pay will have to contend with debt collection agencies who will hound them ad nauseam for the money. There have been too many horror stories of people trying to make good on debt repayment for the ER visits that put them in position to begin with. When healthcare is available through an employer, it eases the burden, but with the novel coronavirus running rampant throughout the world, employment numbers have tapered off. Millions of people are struggling to keep a roof over their head. Access to funds for medical procedures is proving to be really important.
Effective Ways to Control Medical-Related Expenses
Since doctors have to pay extremely high insurance premiums to guard against malpractice, it comes as no surprise that the trickle-down effect will impact patients. Other issues to contend with include the outrageous profits being generated by insurance companies, and the fact that drug prices in the US are substantially higher than anywhere else on earth. Since the entire system is effectively broken, incremental fixes are proving to be exceptionally helpful in allowing everyday folks to have the necessary resources available to pay for these procedures. Provision for these exigencies is absolutely essential, and must be prioritized as a matter of course.
Business Owners Must Cope with Healthcare Reform Challenges
Healthcare reform is a major issue for many small businesses. They need to take the time to understand these changes and prepare accordingly.