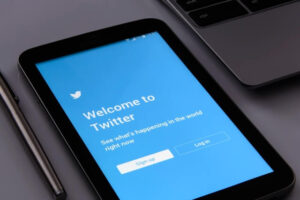 Social media marketing campaigns on Facebook, LinkedIn, Snapchat, Instagram, Pinterest and Twitter run the gamut from pathetic to out-of-the-ballpark brilliant. Maybe you can pick up a few pointers from these four wildly successful social media campaigns.
Just in Time
Your company probably has a Facebook page similar to this one for LBF Travel. Beautiful graphics, timely posts and open discussions — that's exactly the way you should do it.
But to really kill it, you have to add something special. Whole Foods did just that. The company routinely posts how-to videos that feature recipes and cooking techniques. The videos are not blatant sales pitches, but they do incorporate a call-to-action and feature products sold in stores. Whole Foods really hit with their 2015 Thanksgiving campaign "Turn your leftovers into Turkey Nachos!"
Why did it work? It began with a new idea to solve an old problem — what to do with Thanksgiving dinner leftovers. It wasn't soup, it wasn't sandwiches — it was nachos with cranberry salsa. And, guess what? Late July Organic Tortilla Chips just happened to be on sale at Whole Foods Markets at the same time. Brilliant.
It Tastes Good, Too
OK, you are probably thinking, "Well, Whole Foods is a big company. They probably hire experts." Perhaps, but small businesses hit it big in social media, too.
Take the case of DAVIDsTea. The company was founded in 2008 in Montreal, Quebec. Its social media strategy developed over time. Initially concerned with engagement and exposure, managers stepped out of the usual business comfort zone for social media and went for fun. The winning theme? Sharing love for not only their products but their customers as well. A dedicated social media manager oversees content that includes featured recipes, contests, promotional posts and staff and fan generated fun.
Pulling Heartstrings
WestJet employs approximately 12,000 people worldwide. The airline's 2015 holiday campaign, 12,000 Mini Miracles won a 2016 Shorty Award for best use of social media. The idea was simple — they asked their employees to perform, video and upload random acts of kindness, or mini-miracles, over a 24-hour period. Talk about engaging employees and followers! The heartwarming campaign resulted in over 400 media outlet mentions in 214 countries and over 2 billion media impressions. Now, that's killing it!
Bare Feet and New Shoes
TOMS used Instagram to spread the word about the company AND give back to those in need. On one specific day, TOMS asked followers to post pictures of their bare feet and share them on Instagram. For every picture posted, the company donated a pair of shoes to a child in need. Tying the company mission to a greater good resulted in widespread sharing and recognition.
What have you learned? Your company may not be able to give away free products, but tying your mission to a greater good will attract more followers, encourage more shares and increase user engagement. Any company that  develops an online community using information, interaction, fun and creativity can become a social media success.