When you are finally ready to graduate from your business being in the spare bedroom, it's a great day. It means you're making it; you're expanding as planned and you're doing it exactly as you want with your growth plans. It's exciting, and knowing that your business is moving from the small room to a space where you can hire more people, diversify and be even bigger? That is the cherry on the cake for your future. The problem? Finding grade-A office space that matches your needs!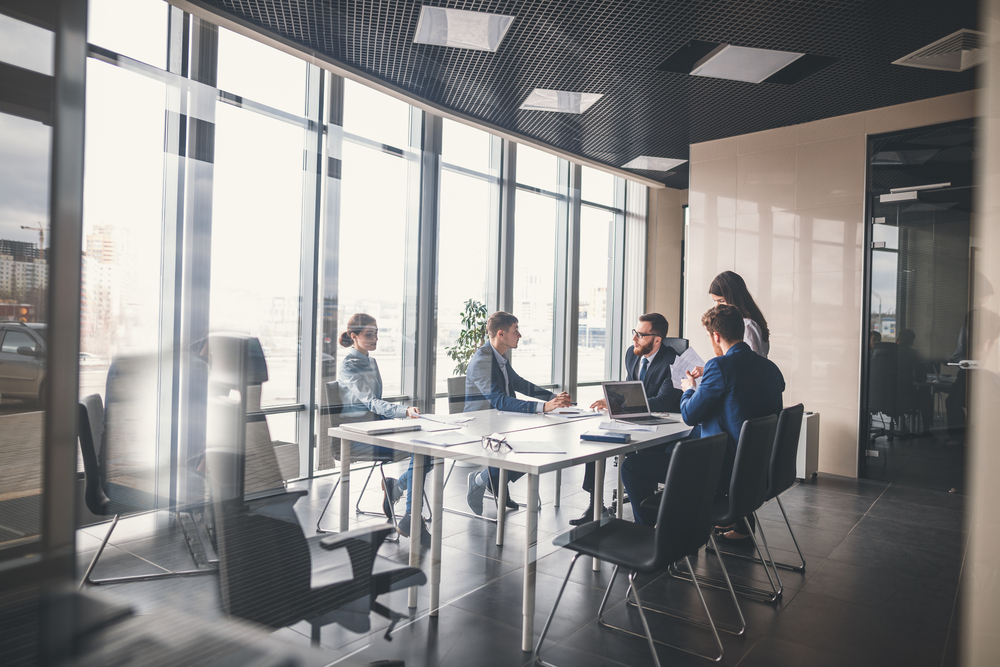 Most people will hire existing rental space, but a lot of business owners with enough capital will take it upon themselves to build their own bespoke office building. When this happens, they tend to do all the planning, from the size of the walls and the furniture they plan to purchase. They work with 3D rendering sites by choosing to visit this page and see their vision come to life. Finding office space can be frustrating, so, understandably, a business owner would want to make their own!
If you're not in the position to buy your own offices, or build yours from the ground up, your next option is renting one of your own. For this, you need the right information to navigate the office rental waters like a pro. Otherwise, you could be on the receiving end of a not-so-nice landlord with a lot of demands. With that in mind, we're going to take you through ten tips for renting your own office space.
Know What You Want
The very first thing that you need to do when renting office space is know precisely what you want How many of you are you catering for What do you need from the space – light, heat, air conditioning, etc.? Make sure that you have a wish-list of what you want from the space so that when you approach real estate agents and stakeholders, you get the investment that you need. Start with the square feet of the area, the location, and then worry about the must-haves like the bathrooms.
Long Or Short?
Do you need offices to rent long-term or short-term? This really does matter because you can choose to rent a more expensive space for a shorter time in an impressive location, or you can think ahead to the long-term office that you need. If it's just you, why not consider shared offices and desk rentals and save your money?
Ask For Help
Do you have friends in high places? Networking opportunities should have opened doors for you, and if that's the case, you'll be able to get some help from seasoned business contacts who have rented offices before. Ask how they found their space and what they did to secure it – they'll be able to help.
Go Online
If you are stretched for time, check out any "to let" office space that you see on the street online. Buildings always look impressive from the outside, but it's the reports online that will give you the actual history of a building. Get online and do your research first before making any appointments to view a building.
Find A Broker
You will need a professional to help you to lease office space. You could find and rent any space yourself, but why would you want to do it alone when working with a broker removes the risk in favor of the reward? They know the market, the pricing, the landlords. They know how to negotiate the right rates, and they'll do it with ease!
Be Organized
It's so hard to stay organized when you're trying to move a business from a home office to an actual office, but you can cut down on the busy work by ensuring that you keep your calendar as up to date properly.
Start Touring
When you've found your broker, you need to start touring spaces. The office that you choose has to meet your want list and your budget at the same time. You want to make sure that your business is easy to visit in terms of location, but even things like the cleanliness of the building and the speed of the elevator matter. Clients want to be somewhere beautiful and efficient, and you can ensure that this is the case. You need a system to keep organized, and you need to schedule your visits to spaces for times when it suits you.
Make An Offer
If you see the perfect space, offer. Make an offer that you can afford and don't waste time. The office spaces out there that you shortlisted will be snatched up when you aren't looking; so you need to elbow your way in and get in quickly! The more offers you make, the more likely you are to get one of the ones that you want. And yes, you should make more offers than just one; if one falls through, then you have the time to move into a new office space.
Talk To Designers
The person building the property may have gone through their 3D render when they made the place, but that doesn't mean you can't envision the furnishings and the partitions, and for that, you need a designer. They can help you to layout the office in the way that you really want it to be, and you can visualize it from the moment that you say yes on the contract. You can negotiate the costs of any renovating, but really you need a designer to see what your dream space will look like.
Be Patient
It can take time to find the perfect opportunity for lease signing, so you need to be smart about your office choices and give yourself time to sign the lease. Talk over each opportunity with your stakeholders, too, so they can be reassured that this rental investment is a smart one to make.