While entrepreneurs come in all sorts of different shapes and sizes, many of them are creatures of habit who get into winning routines that they continue on a daily basis. Of course, there are no hard and fast rules for what an entrepreneur should and shouldn't do, but let's look at a general overview of some of the habits of success that can help you to achieve your goals.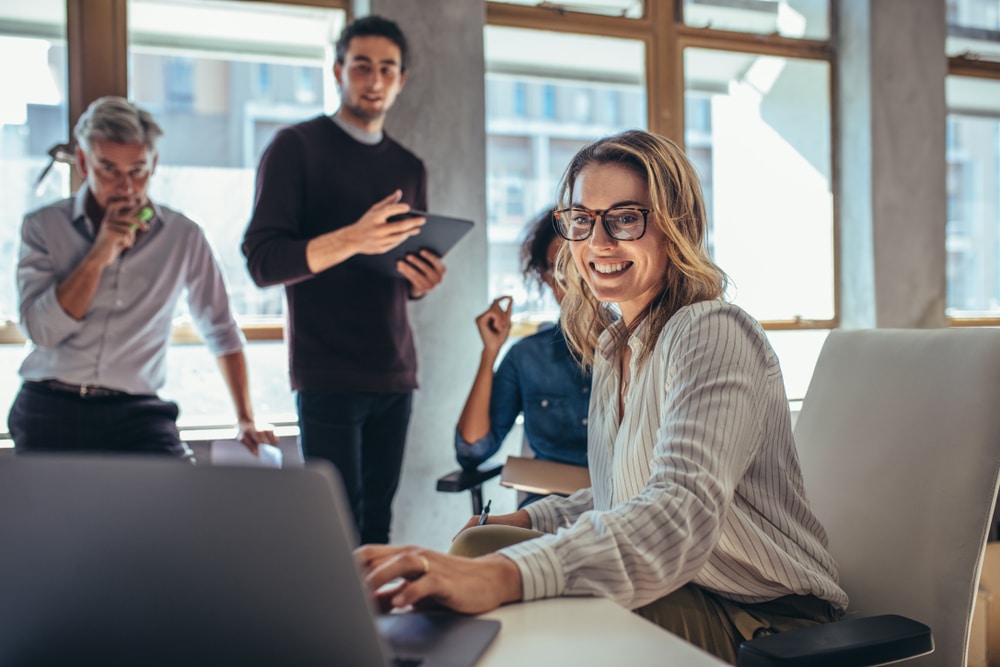 Get Enough Sleep
The first habit starts long before you have entered the office—getting enough sleep every night. When you are a busy person, it can be tempting to throw sleep out of the window in favor of other more "productive" activities, but a poor night's sleep can impair your working performance in such a myriad of ways that you shouldn't risk it. How much sleep you require will be based on your own body, but it is generally between seven and nine hours per night. If you struggle to sleep, you should still try to keep in a regular routine to get your body used to its sleep/wake cycle. Also, create a pleasant sleeping environment with dynamic mattresses, and comfortable bedding and pillows. Avoid anything too stimulating before bed; instead, stick to a more sedate bedtime routine.
Create a Daily To-Do List
A to-do list is useful for a couple of reasons. First, it helps to plan out your day and everything that you need to accomplish over the following hours. It also allows you to prioritize to ensure that you are focusing on the more important tasks. Another hidden benefit is that it allows you to envision how your day is going to pan out. This way, you can anticipate any pitfalls along the way and sidestep them as necessary.
Avoid Multi-Tasking
When you are a busy entrepreneur, it can feel like you have a million tasks thrown at you all at once. However, by juggling your tasks and attempting to do them in one go, nothing is getting your complete and proper attention, which means that it all ends up suffering. This is where your to-do list can come in handy. While there are inevitably going to be issues that come up that cause you to get distracted, you need to get back on track when possible. Having the right working team behind you can also go a long way, as it ensures that you can delegate tasks effectively rather than trying to pile too much onto your own plate.
Take Regular Breaks
Again, this is another one that people struggle with that may seem counterproductive, but you certainly should be in the habit of taking breaks. Human minds are not meant for hours of uninterrupted concentration, so you should take a few minutes out of every day to be mindful. Ideally, don't spend this time scrolling through social media feeds, as this can end up eating away your minutes and you don't actually feel rested afterwards. Instead, you could try some simple breathing exercises or stretching to get your body ready to go when worktime rolls around once again.
Get Regular Exercise
Exercise has so many health benefits—both mental and physical—that you certainly need to make time for it. Even if you are busy, you should still be able to squeeze in some exercise time. Perhaps you could try walking or cycling to work instead of your usual car journey. This trick also has the added benefit of being environmentally friendly, which should help you to feel better about yourself too!
Drink Enough Water
Hydration can be a tonic to so many issues around the body, from tiredness to concentration problems. Get into the habit of carrying a water bottle around with you so that you remember to drink regularly. If you still struggle, you could always set a reminder on your phone to ensure that you are being nudged in the right direction all the time.
While none of these habits seem particularly groundbreaking, when added up, they can make all the difference in helping you to become a better entrepreneur who runs an even more successful company. So, why not try them out to see what a difference they could make to your working life?