Running your own construction business could be something that changes your life. Instead of working for others, where you have no choices over the projects that you take on, and you see little of the profits from the build, you'll have total agency over your work, and you'll be able to benefit financially from this, too.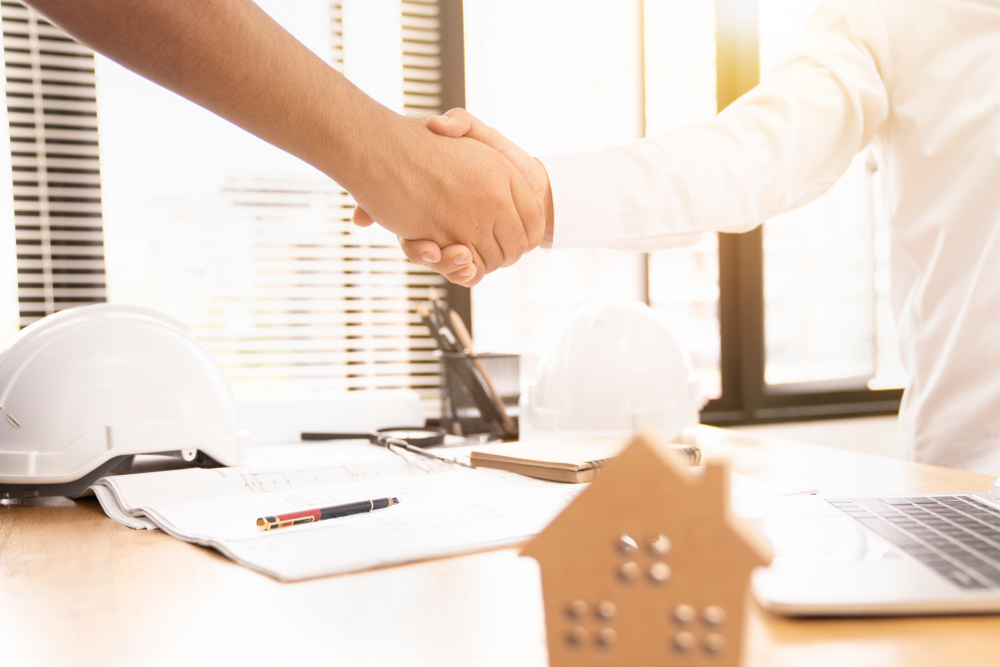 However, starting your own construction business may be something that you just don't think you can do. Newsflash: you can, and you just need to keep the following things in mind.
Secure the funding:
One of the most prevalent worries for people who consider opening up a construction business is that they just won't be able to afford to do so. Let's be honest, funding any form of business can be a stressful task, and you may have no idea how you're going to pull it off.
However, there are many ways that you can fund this, from using your own cash from a previous endeavor, to getting a business loan. We know what you're thinking, 'how do construction loans work?' There are actually many different loans out there, depending on the length of your project and the money that you're going to put into it.
If you're not sure how you'll get your funding, then check out the options. There are plenty out there for small construction businesses!
Follow the legislation:
One of the biggest hurdles to get over is the legislation that is in place. You need to get a construction license in order to begin trading, which is a different form of licensing to those general businesses. You also need insurance, and surety bonds to protect your clients in case you fail to deliver on a job.
On top of this, you need to ensure that you're following all of the regulations out there for construction, and the industry is one that comes with a lot of them, no matter what country you're in. It can seem daunting, but you should be able to get assistance from a mentor, or an accountant or solicitor who deals with construction cases.
Ultimately, the legislation appears to be difficult to follow, but there are plenty of small businesses who conquer it each year, so there's no reason why you can't, too!
Get your team:
No construction business would fare well – especially on bigger projects – with just one employee (you). If you want your business to progress, and reach the heights of construction, then you need to ensure that you've got some talented people behind you in order to achieve this.
Look for those who have an extensive history in construction, and can really bring an element of expertise to your company. However, you should also look to foster some younger – less experienced – talent, as this could help you to really bring a unique, and fresh, look onto the scene.
Your team will make or break your business, and you need to be sure that you're happy with them doing the job. If they're always late, and they go against regulations, then you may want to have a rethink.
Hire the equipment:
If you're going to start your own construction business, you need to be sure that you've got all of the equipment needed to succeed. This will include the smaller tools required, but you may also have to use excavators, cranes, and a whole host of bigger equipment. These things are, admittedly, expensive.
You can, however, hire them from various companies when you first start out, so that you're not paying a large lump sum cost when you really can't afford to. Over time, you will start to purchase these things yourself, but don't worry about this just yet! Hiring equipment is a commonplace thing.
However, you decide to go about it, be sure that you've got some equipment under your belt, and that you've compared the prices of hiring it. It's better to be as prepared as possible.
So…
If you want to go into the construction industry, without being stuck as an employee in somebody else's company, then keep these things in mind. In short, you really need to consider how you're going to fund your business endeavor, what legislation you have to follow, and which people you want to bring on board. Finally, you need the right equipment, too.
Despite needing to arrange all of these things, you will benefit greatly from opening your own construction business, and in the long-run, your finances will be looking a lot healthier than they were before. Good luck on your endeavor into the world of construction.