For decades now, manufacture has been a necessary but cumbersome element of business that many people have simply outsourced to overseas outfits in countries like China or India. This decision has been largely motivated by costs or simple logistics. It's a lot more costly and time consuming to set up your own manufacturing infrastructure from scratch than it is to outsource your manufacture to an outfit in China (especially since nowhere is better equip to handle high volume manufacture). But with the recent surge in businesses reshoring their manufacturing their manufacture closer to home, it's worth looking into the ways in which keeping your manufacturing operations at home and in-house may be beneficial to your business…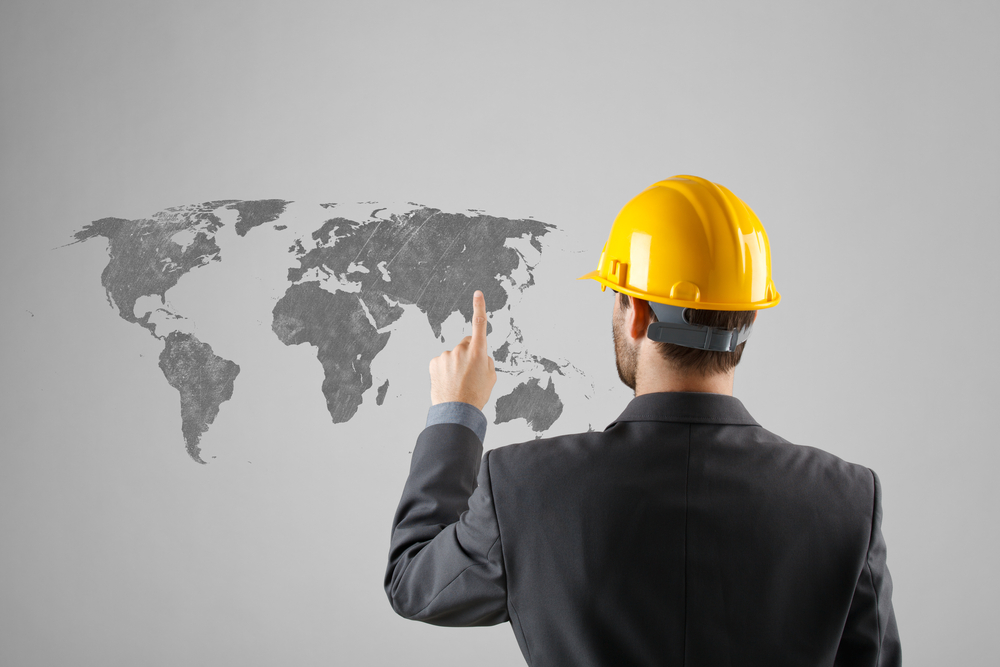 Shorter lead times
While overseas manufacture may represent some tangible upfront savings, it can also result in substantial lead times. In the ultra-competitive business landscape of the 21st century, new businesses need to give themselves every inch of inside track they can get over their competitors. This means that they need to be as agile as possible, which not be possible when contending with the logistics of overseas communications and shipping which can boost lead times considerably. On the other hand, establishing your own manufacturing presence can allow you to get idea after idea to market as quickly and efficiently as possible.
Better parts for better products
When you outsource production to a third party, whether at home or overseas, they have complete autonomy over the production process, including (in most cases) the sourcing of the component parts that make your product. We all know that a product is only as good as the sum of its parts, therefore knowing that we're getting our compressor parts, valves or solenoids from a trusted party. This enables us to guarantee a quality of product that will grow our reputation while strengthening our brand appeal.
Customization
We live in an age where the advent of 3D printing has caused tremendous upheaval for the manufacturing industry. For many businesses, 3D printing technologies have been extremely empowering, allowing them to not only give themselves greater autonomy over the manufacturing process, but enabling them to offer their consumers an unprecedented level of customization. While this is quick and easy to manage when your manufacturing operations are managed autonomously; outsourced, overseas manufacture can add unnecessary and cumbersome links to the supply chain, resulting in long delays and more opportunities for things to go wrong.
Now, customization is a fun but valuable novelty, but it's only a matter of time until it becomes industry standard in many fields. Make sure that your business is not left behind.
Quality control
When outsourcing your production, it's important to remember that not all quality control parameters are created equally, and standards differ wildly from country to country not only in relation to worker pay and conditions but in standards of production and even health and safety legislation. While many businesses work collaboratively with their outsourced manufacturers to establish parameters of quality, the realities of overseas production mean that opportunities for you to ensure that your standards are being met will be few and far between. On the other hand, keeping your operations in house allows you far greater scope for quality control. Once again, this is advantageous in establishing your brand as one that offers quality and value for money.
Consumers tend not to mind paying more if they know they're getting something of value for their money.
PR value
Paradoxically, although millennial consumers tend to find themselves with less disposable income than their parents due to their higher cost of living and generally disproportionately low pay, they are quite discerning in their buying habits. They tend to look not just for the cheapest product, but the product that either represents the best value for money or the most ethical choice. As businesses find themselves increasingly accountable to their consumers via social media, good PR becomes an increasingly valuable commodity.
There are many reasons why keeping your manufacturing operations in house is a coup in terms of PR. Firstly, you'll be creating jobs at home and contributing to your country's wealth and economic growth. Secondly, you'll be able to source more recyclable, sustainable or biodegradable materials for your products. Thirdly, your greater quality control will enable you to promote a safer, more reliable product than that of your competitors who outsource their production to overseas manufacturers.
As understandable as it may be for businesses to keep their overheads manageable, in an era where consumers are increasingly discerning, it may be more profitable in the long term to invest more heavily in your in-house manufacture and reap the dividends over a longer term.