Foodservice companies face some of the biggest risks in the business world. You will find that 60% of restaurant businesses fail in their first year, while 80% fail within five years. Fortunately, they can increase their odds of success by making the right decisions, such as renting the right kitchen space.
Contrary to popular knowledge, most foodservice businesses prefer renting facilities as opposed to owing them. This is a wiser move, especially because of the current state of the economy.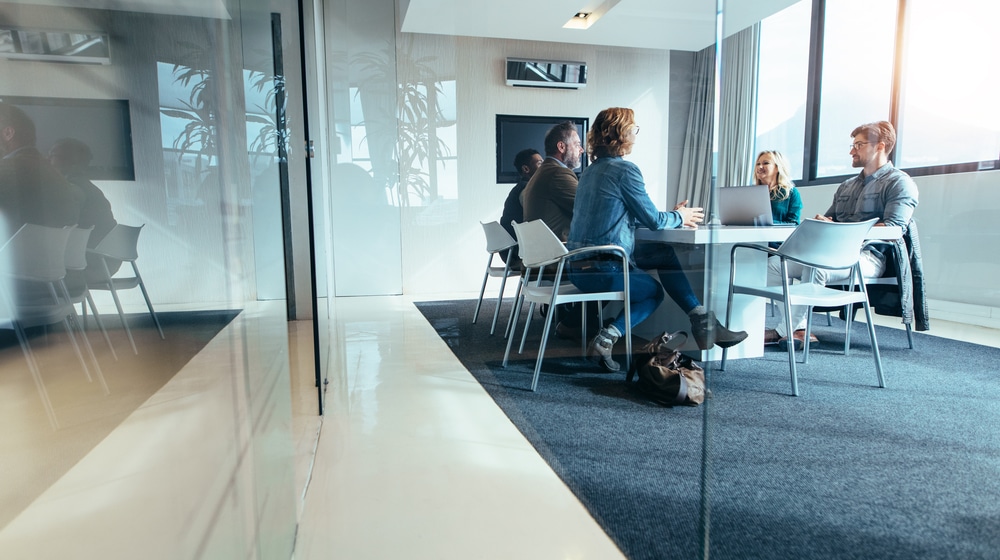 Startup businesses benefit from leasing or renting kitchen spaces because it is a viable move. In this post, we discuss some important and mandatory questions to ask before you rent kitchen space for your business. This is one thing that entrepreneurs need to think about before choosing to open a restaurant.
1. Does it meet the cleanliness and sanitation standards?
This is the primary question you should ask before renting a kitchen space for your business. Space must meet the sanitation standards that are set by the local department of health. The last thing you want is for your business to get shut down when the inspectors visit the space. Note that health inspectors pay keen attention to the whole facility and individual spaces of worker operation. Therefore, you need to check the cleanliness of the space and its surroundings as well. Make sure there is adequate water, proper ventilation, and the drainage systems are up to standard.
Are you unclear whether it meets these standards? The Restaurant Times has a checklist that you can take a look at.
2. Can the facility handle overcrowding?
Here, you need to check to ensure that the kitchen's infrastructure can maintain control of access to eliminate overcrowding. Note that this is also an important factor that the health inspectors will analyze when visiting your facility. Therefore, you may also want to check if the facility offers any reservation system. This will help you control the issue of overcrowding. It will also help with the management of your business and equipment.
3. Is the place secure?
The safety of the space and its surroundings is also a very important factor to consider. This is especially the case if you wish to have your business operational until odd hours. Installing security cameras and taking other steps to pay attention to the safety and security of the space will help keep you from suffering from things like theft of your equipment. The security of your staff and customers is also of utmost importance. It is also worth noting that the location's safety will determine your success because customers will not buy from an insecure place.
4. Does the kitchen come with any equipment?
You must also enquire if the facility provides any equipment that you can use to run your business. If they do, then you need to check if the equipment is functional and if its quality is ideal for your needs. The equipment to look out for include blenders, food processors, prep tables, dry storage shelving, and coolers. Note that some facilities do not provide any equipment. However, the wiser thing to do is always go for a facility that provides you with some equipment because it will reduce your operational costs. Make sure you do not overlook things like prep, handwashing, and dishwashing skins and machines. These are mandatory equipment for any business with a kitchen.
5. What type of lease can you get?
Before you even ask this question, you need first to analyze your business and determine what kind of lease would be ideal for you. The best type of lease would be a flexible one that can change according to your business needs. However, if you usually take some time away from your business to work on recipes or other endeavors, then an hourly rental kitchen would be the ideal type. On the other hand, if you are looking to get privacy and more control, then a long-term lease would be an ideal type. In simpler terms, the choice of the lease you make depends on the nature of your operations.
6. How much with the space cost you?
The cost is also an important factor to consider. You need to ask about the cost of the facility and compare it with your budget. The size of your business should also determine the cost of the facility you choose to rent. The last thing you want is to start operating at a loss because the cost of renting the kitchen space is higher than the profits you are making.
Finding the Right Kitchen Space to Rent Doesn't Have to Be Challenging
You can contact the manager or provider of the facility to ask all the questions above and more. If the answers you get are satisfactory, then you can go ahead and rent the facility. If you are looking to rent a kitchen space in London and its environs, you can always consider Occupyd.