Moving can be stressful. In fact, some experts believe that the stress we experience when we move home is equivalent to the stress we go through when a relative dies. Moving home is stressful but moving office… well, that's something else completely!
When you do move into a new home, at least you only have to sort out your family. When you need to move into a new office, you will have to plan everything as well as manage all of your employees. There is certainly a lot that could go wrong with your office move, and if you make too many mistakes, you might end up losing important business time and could miss out on your forecasted profits.
Got a big office move on the horizon? Well, don't worry about it too much. Sure, it will be stressful, but there are certain ways you can keep all that stress to a minimum. As long as you follow all of these tips, you should find that your office move goes as smoothly as possible.
Do Any Maintenance In The New Office Before You Move In
If you are looking for a bargain office, you might want to find one that needs some work and maintenance carrying out on it before you can move in. Offices that need some work doing are often going for fairly cheap prices. When you are ready to hire some workmen to get in and start working on your new office to bring it up to a good standard, you should always get a free estimate from them. Get a few estimates and quotes from different firms so that you can hire whoever gives you the most reasonable price for the work that needs carrying out.
Plan Everything In Advance
Once your new office is all ready for you to move into, you can then start to plan your big move. And it is super important that you do take the time to plan everything in advance. That way, you can figure out how you can make the most of moving day for an efficient move that doesn't  come with any problems. One good idea is to draw a floor plan of your new office and figure out where all of your computers and furniture are going to go. That way, they can be instantly put into their correct place, and you won't have to waste any time moving all of your large and bulky items around.
Consider When To Move
It's also critical that you carefully consider the best time of year for your office move. Ideally, you should plan it for a month or period when you know that your company will be at its quietest. Some business owners choose to move in December for this reason, as they know that the business will be winding down ready for the festive period. So, take a look at your company's calendar and see when you might be better off moving.
Get All The Staff Involved
You won't be able to move your entire office on your own; you will have to get all of your staff involved. Ask every member of staff to pack up their own belongings and workspace. They will be responsible for all of their belongings and placing their boxes into the moving truck. As you are getting all of your employees involved, it's a good idea to get it done in one business day. If you drag it out any longer, your employees won't have time to get on with their usual tasks and you might end up missing important targets.
Hire A Professional Moving Company
Even if you do get all of your employees on board with the move, it's still necessary to hire a moving company as well. Hiring such a company is often a lot cheaper than hiring a van yourself. Plus, the company will have all of the important equipment needed to move large pieces of furniture as safely as possible. As they are experienced in moving, their employees will also be able to load their truck and then unload it in record time as well – it will definitely be a lot quicker than if you were to take care of this yourself!
Take Out Some Insurance
Did you know that it's possible to take out moving insurance? It's really important that you do so, even if you know that the moving firm you use have their own insurance. This insurance will cover all the items that you are moving, and your insurer should pay out if anything gets damaged or ends up lost. This insurance might seem expensive at first, but it will certainly work out a lot cheaper than if you had to replace a piece of office equipment without the financial help of an insurance company.
Ask Each Head Of Department To Make An Inventory
Your heads of departments can make a big difference to the efficiency of your move by making an inventory for each of their departments. You will then have a complete list of all the office items that belongs to each department. When everyone starts to unpack in the new office, you should go through these inventories to make sure that everything is there and has made it to the new office undamaged.
Double Check The New Office Before You Take Anything In
But before you do start to take things into your new office, it's important that you give it a quick once over. You should take a look in all the rooms, office kitchen, and hallways to make sure there is no damage or anything that needs to be taken care of. If you do notice something, be sure to take a picture and let your landlord know if you are renting your office. That way, your landlord is aware that you did not cause the damage, and they shouldn't take any money out of your security deposit because of it.
Recycle Old Electronics
When you move office, you'll be taking a stock check of all the electronics that your company owns. This includes things like computers, printers, and tablet devices. Is there anything that you don't really use anymore, or anything that is old or damaged? If so, now is a good time to sort through all of your electronics and figure out what you don't need anymore. All of these can then be recycled. It's important that you simply don't throw them in the trash as electronics need to be disposed of in the correct way so that they don't end up damaging the environment. The best thing you can do is recycle them. Online guides, such as this one, can help you figure out how to do that.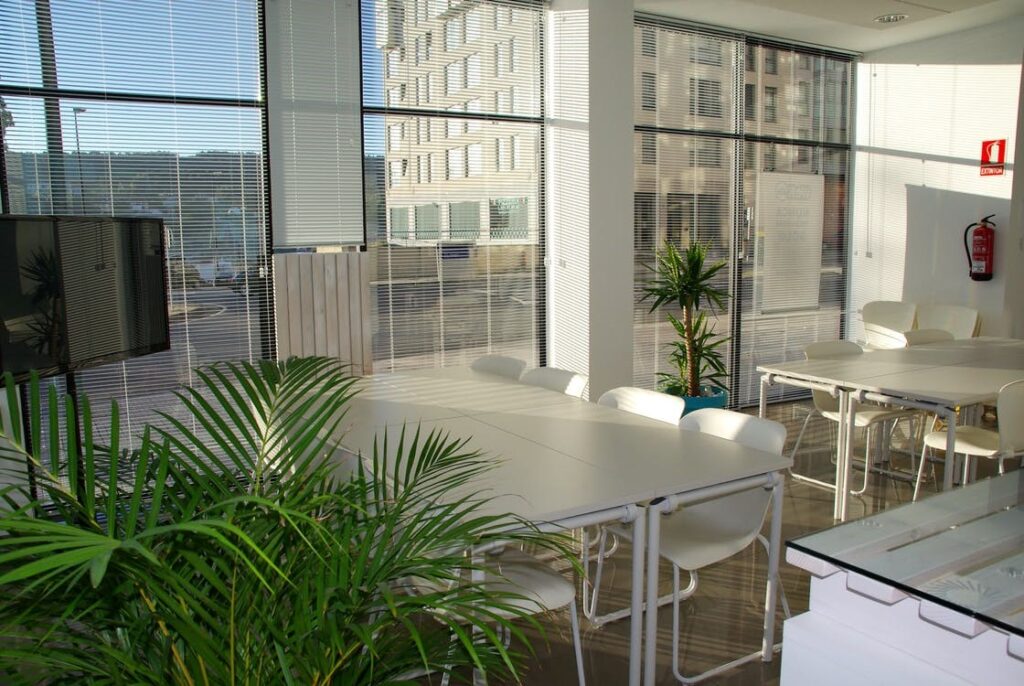 Update Your Local SEO
Now that you have a new business address, you need to update all of your local SEO so that your company is coming up in all the Google searches of your new area. Your tech team and content marketing team should be able to do all this for you. They will need to make sure that your business is marked at its new location on Google Maps as soon as possible as this can really improve your local SEO. All of your website's metadata should also be changed so that your new location is mentioned in it whenever possible.
Let All Your Customers And Clients Know
Do your clients and customers know that you are moving office? Hopefully, they have all been informed – after all, you don't want them turning up at your old office to find it completely empty! As a courtesy, you should email everyone on your mailing list with news of your big office move. Make sure you mention your new address and the date from which you will be operating from it. It's also necessary to post a few social media posts that let people not on your mailing list know. Don't forget to get some new business cards printed as well with your new address and telephone number!

Give Your Team Time To Adjust
There might be a few teething problems when you first move into a new office. But don't worry; once your team have adjusted to their new workspace, things will return to how they once were. You just need to give everyone a few weeks to settle in. If you find that some problems persist a couple of months after you have moved into your new office, it could be a sign of deeper issues, and these should be investigated so that you can get to the bottom of them.
As you can see, there is a lot that needs to go into an office move. But, as long as you follow all of the tips I've outlined above, then you don't really have anything to worry about. If you are really daunted by the prospect of moving your entire office and team, there are always professionals you can hire to take on the mammoth task for you!