Where do you see yourself in twenty years? It's a common interview question, and it should be something you ask yourself before starting a new adventure.
The average adult, full-time worker in the United States spends 47 hours a week at work. That's 2,444 hours per year, and approximately 97,760 hours over the course of a lifetime. With all that time invested, wouldn't it be amazing to spend it doing something you love?
If you're an avid Shark Tank viewer or find yourself dreaming of living the life of an entrepreneur, there are two powerful ways to make the leap. One option is to start your own business from scratch. The other way is to invest in a startup online – taking over something that someone else has already started.
There's nothing wrong with taking over someone else's business – especially if they've already done all the grunt work required to get the ball rolling. But should you take on their project, or do it yourself and benefit from all the amazing lessons you'll pick-up along the way?
In this guide we'll weigh some of the pros and cons of taking over someone else's company vs. starting from scratch.
Why would someone sell you their online startup?
It's a reasonable question. If a person did all the hard work of establishing a brand and prove that their concept will work, why would they sell-out? The reality is that some people just don't have the stomach to become an entrepreneur.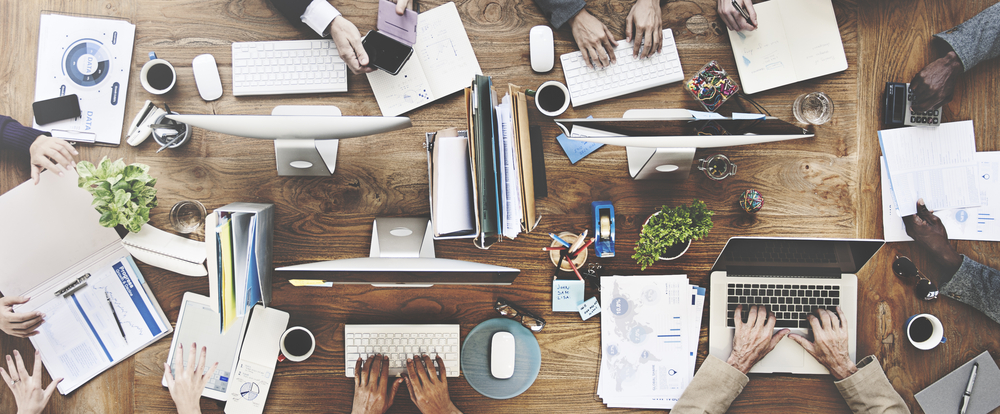 An entrepreneur is someone that thinks about their business all the time – it's all consuming. If you're looking to jump into the startup arena to reduce work-related stress and become your own boss, you're kidding yourself. You might be your own boss, but you're going to find yourself answering to hundreds of customers – or even worse, wondering where all the customers are.
There's also a great deal of uncertainty when running your own business. You have to be able to make difficult decisions – the kinds of decisions that can put food on the table, or lead your family to the food stamp line. That's a lot of pressure.
What should you look for if you decide to invest in a startup online?
There are five key things that you should look for when considering whether or not to invest in a startup online:
Is the brand unique or special? These are called market differentiators. You should only acquire a company if they offer something demonstrably different from the competition – giving the company a competitive advantage.
How easy would it be for someone else (including yourself) to simply copy what has been created? Are there any patents or trademarks that could provide a defense against other people taking the idea and running with it?
Does the owner have rights to all of the branding, social media channels and domains associated with the company's name? I worked with a client that had purchased a drinking establishment, only to find out that he hadn't purchased the rights to the existing company's social media pages. He had to start over from scratch – competing with the existing profiles! It was an expensive mistake that caused confusion among loyal customers.
Is there a verifiable track-record of success? Has the current owner proven that there's significant demand for the product or service? What are the existing challenges that still need to be solved in order for the company to scale?
Is the valuation fair? You don't want to pay more than you have to for the company. Every dollar that's spent in acquisition costs is future profit that will need to be generated before breaking even.
How much should you invest in a startup online?
It can be difficult to value an online startup. Whether you're purchasing the entire business, or simply providing capital to fuel the growth of another entrepreneur's dream, it's a good idea to run the numbers.
The first step involves getting a valid set of figures. And be prepared to sign an NDA in order to get access. Here's what you should ask for:
Access to Google Analytics, or an equivalent third-party report that shows the site's track record of generating both visitors and engagement. Pay careful attention to how the numbers change over time. Are visitors spending more time on the site, on average, month over month? And where is the traffic coming from – both in terms of geography and referring site.
Detailed, anonymized customer transaction history. You don't need to know the names and personal details of each customer. But you do need to see which items are selling well, and how they're being purchased. For example, it's important to understand the amount of repeat business, as well as which items are commonly purchased together. Average basket size will tell you how much is being generated per transaction.
Customer acquisition cost. This tells you how much the owner of the site is spending to attract a customer. It's calculated by dividing the total marketing spend over the course of a specific period, by the number of orders generated over that same time. If the customer acquisition cost is $30, and the average basket size only has a net profit of $35, run for the hills!
Documentation of patents and trademarks will give you a sense of how well protected the company's intellectual property is. Pay careful attention to any proprietary software the organization may own.
A detailed financial summary that outlines any outstanding debts or obligations the company has. This will also give you insight into how the company has spent their profits, or give you an estimation of how close the startup is to profitability. Revenue growth, margins and bloated operating costs are things to pay careful attention to.
In conclusion, the decision to invest in an online startup is a deeply personal one. You have to know that your heart's in it before pulling the trigger. If you have nagging doubts, or feel like you could easily build this kind of business on your own, you probably shouldn't purchase the business.
But, if you're ready to pull the trigger and devote every waking moment to the success of your new company, then I wish you the best of luck!