One of the wonderful things about being a business owner is that there are so many different options available to you. You can choose to work in many different settings. You can own a pub and work around fun loving patrons. You can have an online business, which gives you the opportunity to work at home or your favorite coffee shop. You can also work in a more physically intensive profession, which means that your business might be in a more confined space.
Do you want to own a business that requires you to work in confined spaces? This could be appealing to a lot of entrepreneurs. However, there are some risks as well.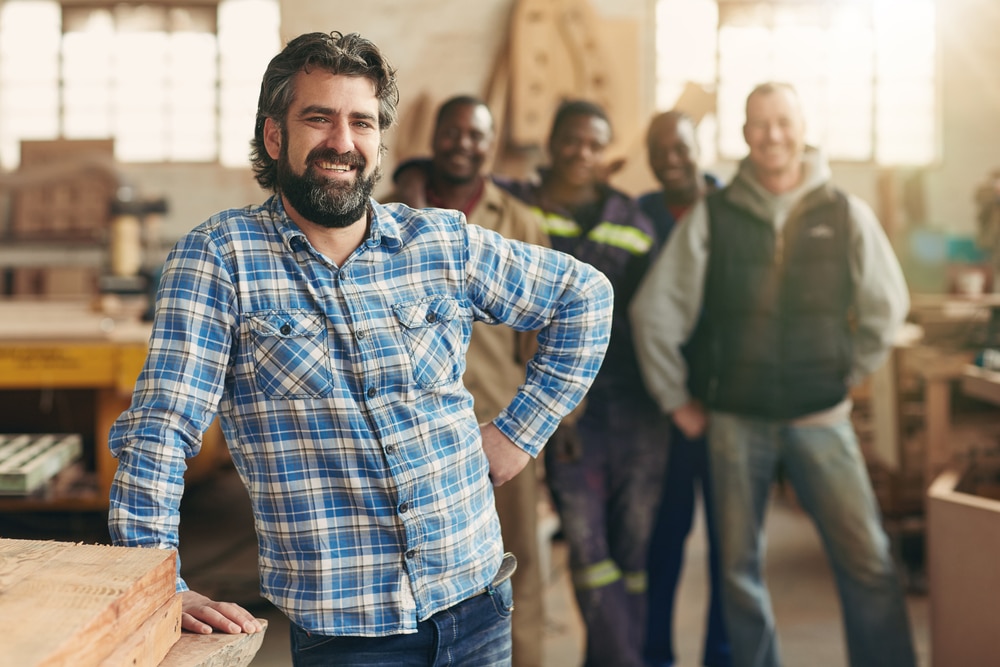 You need to be educated before starting a business that requires you to be in confined areas.
What to Know Before Starting a Business that Involves Being in Confined Spaces
When one thinks of confined spaces, we tend to imagine an uncomfortably small chamber. Although this is often the case, even an area with ample space may still meet OSHA's requirements.
According to the Occupational Safety and Health Administration (OSHA), the area must have restricted access and be large enough for a person to enter to fit the criteria. Yet, rooms that were designed for human occupancy, regardless of their size, don't qualify.
Working in these areas carries a heightened risk factor, making confined space rescue a challenging task. Due to the inherent dangers involved, you're required to obtain the proper permits and safety training to enter and operate in these sites legally.
Most industries have people working in meager spaces. Here are some general aspects that every manager, supervisor, and employees should be aware of.
Confined Spaces Are Hazardous
Even though some compact spaces are more dangerous than others, none come without their share of risk. This includes hazards such as:
Poor air quality
Fire
Asphyxiation
Chemical burns and exposure
Slips
Getting trapped
Falls
Biohazards
Shifting and falling of structural material
Kinds of Confined Areas
OSHA explains two distinct types of compact spaces: Those requiring a permit and those that don't.
A permit is required if a small area presents severe hazards, such as:
An inherent hazardous atmosphere.
It's organized in a manner that could trap or suffocate an individual by internally joining dividers or a slanted floor that tightens.
If a person can be buried in the space by the material held inside.
It incorporates some other known danger to an individual's wellbeing and security that can turn a safe environment into a dangerous one.
Should an area require a permit, it's the employer's responsibility to post warning signs informing employees of the potential danger.
OSHA considers spaces that are free from the hazards mentioned above as a non-permit-required confined space. Even so, it's essential for everyone that enters these places to understand the risks involved and take caution when working there.
The Responsibilities of Compact Space Workers
Working in confined spaces necessitates three roles. The entrant, attendant, and supervisor each having their responsibilities. These are outlined below.
The Entrant
These are employees that have the authorization to enter a permit-required area. They must:
Be aware of the potential hazards.
Stay in touch with the attendant and inform him right away if there's a problem.
Must immediately exit the area if they recognize present danger, hear an alarm, or if the attendant tells them to.
The Attendant
These guys are posted just outside of the restricted area, and must:
Always attend to their post and stay focused.
Ensure that unauthorized personnel don't enter.
Be able to perform a non-entry rescue.
Carry knowledge of all potential hazards.
Remain in contact with the entrant.
If needed, evacuate the space.
If necessary, call rescue personnel.
The Supervisor
It's the entry supervisor's responsibility to oversee the permit program and ensure that operations remain consistent. This includes:
Understanding all the potential hazards.
Verifying procedures, permits, protective gear, and emergency response plans.
Canceling permission after work is completed.
Arrange for rescue personnel to be on standby.
Supporting the attendant in removing unauthorized staff.
Stay Safe, Take Precaution
Most compact spaces present serious risks that can potentially be deadly. By taking precautionary measures, using the correct personal protection equipment, fulfilling their roles, and functioning as a team, employees can maintain a safe work environment, even in the face of imminent danger.
Is this the Right Business for You?
There are a lot of factors to consider before choosing a new business idea. You may want to decide whether or not you should have a business that requires you to work in a confined area.