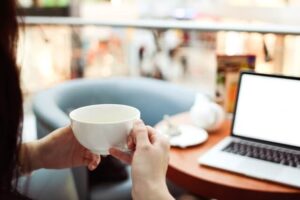 Opening a small business is an exciting time for every entrepreneur. In the middle of all that optimism it's easy to forget about some of the legal issues associated with opening a small business. This guide is going to introduce you to some of the main legal issues every new entrepreneur must think about.
What about Your Name?
It all starts with the name of your business. Your fantastic name could be infringing on someone's trademark. Nobody will notice when you're small, but imagine if you get noticed. Your great success could be brought to a halt by a legal case that could cause you to lose your brand.
A simple trademark check could stop all that.
Can You Protect Your Idea?
This depends entirely on whether you're inventing something new or just opening a conventional business in an existing niche. If it's the former, you need to protect your new creation. Is it a process that you invented or is it a new product entirely? The name, the process, and everything else could be eligible to be protected.
Fail to do this and someone could steal that idea and copyright it themselves, thus leaving your company in breach of its own idea.
What's Your Structure?
There are so many legal business structures you can adopt. Each comes with its own tax requirements and its own filing requirements. Don't think about the needs of your business now. Think about the needs of your business in the long-term. Choose your legal structure based on that because it's a pain to attempt to change this after you've already established yourself.
The NDA
The non-disclosure agreement is a mainstay of American businesses. However, small businesses assume that it's a given that the founders shouldn't talk about your top-secret project. But unless you have this in writing it's nothing more than an assumed agreement. There's nothing stopping your team from going to the competition.
Even though it probably won't happen, you should have everyone sign an NDA before you get started. These can easily be downloaded from the Internet and printed out. They're still valid.
Sort Out Your Accounting Requirements
Filing your accounts is likely something you do just once per year if you're a small business. The problem with most entrepreneurs is they don't think about the boring stuff when they first start. If you're going to get hit with legal issues it usually results from accounting.
Read up on some basic accounting, including if you decide to employ a professional accountant. You need to know at least the basics of how your business runs financially. Hand over the hard work to an accountant, but still have a grasp on your responsibilities
Remember that you're personally responsible for your accounts even if a professional deals with it for you.
Do You Have any Industry-Specific Regulations?
You can't just market yourself as a lawyer, a doctor, a dentist, or a financial advisor. You must be licensed for that. Make sure that your business niche isn't one that you must be licensed for. Practicing without a license can get you in a huge amount of trouble.
Can you get a license easily or will it take you years to get the necessary qualifications? If it's the latter, you might have to reconsider your business idea entirely.
Conclusion – Stop and Think
Don't get carried away with your business idea. Think about the boring stuff because thinking about your potential legal issues could save you a lot of problems later.
Have you ever run into any legal problems?