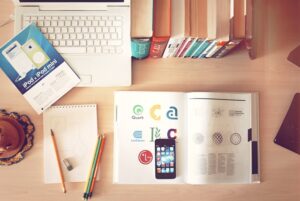 It's getting tougher for small businesses to find startup capital. Big banks want nothing to do with unproven upstarts — it's all about "validation." Conflicting laws make it difficult to raise money from small investors without forgoing public solicitation — a catch-22 for entrepreneurs without deep personal and professional networks. And any funds that do happen to fall into unsuspecting business owners' laps tend to be expensive, often prohibitively so — creating serious potential problems down the line.
So what's a cash-strapped small business owner to do?
In many cases, the answer is to bootstrap — fall back on personal funds, at least temporarily. Even if you don't have a gigantic savings account or a convenient trust fund, there are ways. Here are some of the most common (and least risky):
Tap a Home Equity Line of Credit
A home equity line of credit is a credit facility that allows you to borrow against the value of your home, often at fairly low interest rates. In most cases, you can borrow up to 80% of your home equity — $80,000 on every $100,000. For many middle-class entrepreneurs, this is the largest potential pool of easily accessible capital.
Sell Structured Settlement Payments
If you're party to a structured insurance settlement arrangement, cashing it out can be a viable way to raise business capital quickly and cheaply. If you opt to sell structured settlement payments, you can potentially free up thousands of dollars within a matter of weeks, injecting critical liquidity into your company at what could well be a make-or-break time. Look for a partner with the experience and flexibility to make your deal work.
Take Out a Margin Loan
Tapping your retirement account for business funding should be a last resort. You'll need that money when you're no longer willing or able to work — hopefully long, long from now.
If you have a traditional brokerage, the calculation changes. Depending on the size of your account, your brokerage's policies, your tolerance for risk, and a variety of other important factors, you may be able to take out a margin loan against the value of the cash and securities held in your account. Rates and terms on margin loans vary widely, so do your due diligence before taking this step.
Downsize Your Home
This is an admittedly more drastic step than clearing out your attic or basement and hosting a yard sale. But it's appropriate for some business owners, and not just for the huge sums of cash it's capable of raising. Entrepreneurs who need to travel frequently, or who have started their businesses because they're entering a new phase of life, don't need oversized dwellings. If you're not planning to spend much time at your house and you don't have extra mouths to feed, what's the point anyway? Before putting your house on the market, though, research your local real estate market to make sure it'll actually sell at a fair price.
Are you self-funding your business? How?