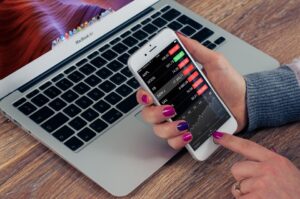 Each year society creeps ever closer to an entirely digital life. No matter your business, your customers are going to expect an easier way to pay. Checkout pages are critical for ecommerce businesses, and all other service providers need to offer some varying methods for online billing and payments. Even payroll is simplified when you switch to digital. Make it as easy as possible to send and receive payments by taking advantage of some of the digital and automated methods available to you.
Automate Your Payroll System
If you've got employees (digital or in-house), you're wasting valuable time and energy by processing payroll manually. Doing it through a computer system is so much faster and it reduces errors. Automated payroll uses software, which saves you money by reducing operating expenses.
An automated payroll system is more compliant with the IRS. The IRS asks businesses to keep employee tax records for a minimum of four years. Instead of saving these records in filing cabinets, they can be efficiently stored in the cloud where they're entirely digital, but accessible and not threatened by fires and other disasters.
Provide Your Customers with Lots of Payment Methods
According to a 2014 Annual Billing Household Survey, people use three different payment methods on average to pay their monthly bills. Mobile payments have increased 69 percent in 2014, and more people than ever before subscribe to payment reminders, such as email or text reminders, which tell them their bill is due. By offering lots of payments methods and billing reminders, you're providing your customers with incentives to buy or pay their bills.
For ecommerce businesses with online checkouts, it's a good idea to offer credit card payments, direct bank transfers, and payments via PayPal. This is a good mix of a variety of payment methods, and should ensure that no one abandons the sale because they don't see their method of payment available.
For those businesses that send or receive money for other reasons (payments to freelancers, trading goods, sales expenses, etc.), there are a number of ways to send and receive payments. Easily the most popular, PayPal has offered online money transfers since 1999. There are fees associated with the use of PayPal, but some of the costs are reduced when you link a bank account.
PayU is another virtual wallet, and it's currently headed by the former head of PayPal. It has basically all the same features of a standard virtual wallet, with the added bonus of a relationship with i-Pay, which is expanding across the continent. If you send or receive payments from foreign nations, PayU is hoping to be a leader in this arena.
Other virtual wallets include:
Venmo: App for mobile payments that allows you to send or request up to $2,999 weekly
Square Cash: For transfers directly to bank accounts, as well as all the traditional offerings of a virtual wallet.
Google Wallet: The best virtual wallet for sending or receiving payments via email.
Set Up Account Alerts
Automated payroll systems and virtual wallets allow you to create alerts, which notify you by text or email when the account is used or accessed. This is a safety feature that can protect you against fraud; for example, if a transaction takes place from an unfamiliar computer and it's in a high amount, you can have the system call you before approving the transfer.
It's important to understand your rights, especially when it comes to trusting companies with your financial information. Read through the privacy information, and make sure the system you choose is reliable and secure. No matter if you're sending or receiving payments, reliable security is going to ensure your information is protected.