For many people, the word "accounting" is a dreaded one. If you're trying to balance the finances of both your personal and professional life, you can quite easily get overwhelmed in trying to keep track of all the statements, bills, receipts, and other paperwork related to your finances. There are just so many numbers that you need to keep track of!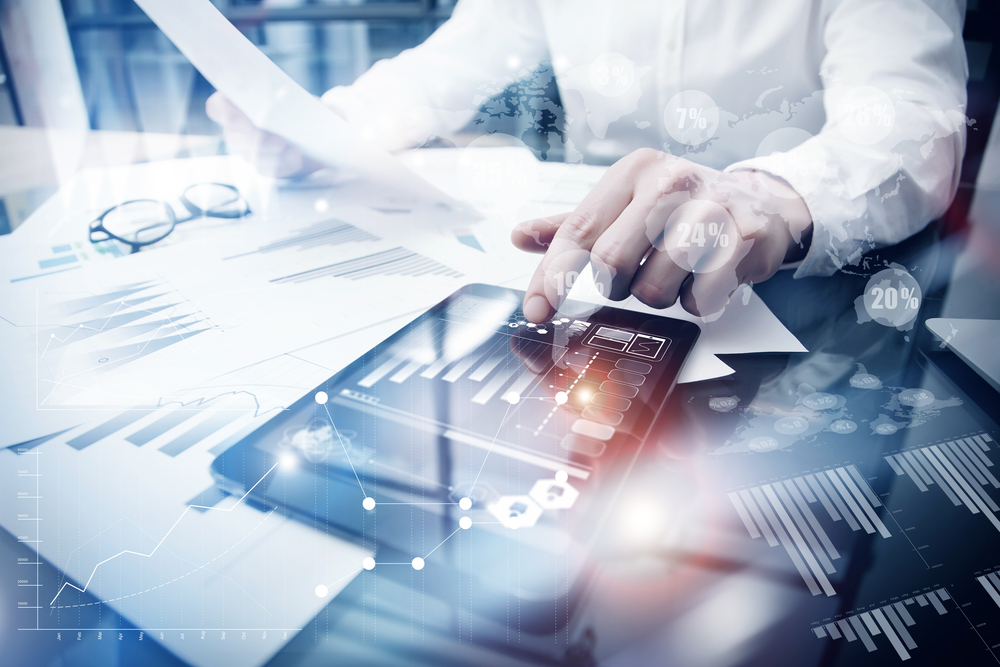 Now, you can go the traditional route and hire a personal accountant who can sort out of these financial statements out for you, but if you want to have a more personal hand in managing and overseeing your accounting process, you can use a program like Quicken.
First of All, What IS Quicken?
Quicken is a personal finance program that allows the user to keep track of their financials easily and efficiently using a digital and computerized documentation system. The program was specifically created to be as user-friendly as possible so that users with little to no professional accounting training will be able to use the program correctly. The software was developed by the company Intuit but was sold to H.I.G. Capital in 2016.
Quicken is a desktop application with different plans that you can purchase depending on your needs, with the prices ranging from their Starter plan ($34.99/year) all the way up to their Home & Business plan ($89.99/year). As the plan packages become more expensive, the services that you can use with the software cover lean more towards professional needs such as tracking business expenses, tax deductions, and other accounting needs for small business owners.
What Services Does the Program Offer?
There are six basic services that Quicken offers for both personal and professional use, namely:
1. Monitors spending
Quicken allows you to quickly and efficiently categorize your spending so that you can easily understand your cash flow. You can create your own categories, or use the program's default categories to give you an idea of how to label your expenses. You can use it for personal expenses such as household expenses, food, and vacation costs, or for professional expenses such as supplier fees, transport costs, or employee wages.
2. Tracks bank accounts, credit cards, and other financial statements
You can input and track the activity for different bank accounts, credit cards, and other sources of income. It also allows you to keep track of your assets and liabilities easily.
3. Planning finances
Quicken comes with five calculators that are programmed to perform complicated calculations that will help you make essential financial decisions, such as comparing different types of loans, finding smart investment choices, or even projections on how much you will need to save for a strong retirement fund.
4. Tracks tax deductions
The program allows you to save money by helping you find and keep track of any tax deductions that you might qualify for, such as state income taxes, mortgage interests, or charitable tax deductions. It also keeps track of the information so that you can easily file the same tax deductions each year.
5. Provides online banking
Some banks have digital platforms that can sync with the program so that you can perform various online banking tasks such as paying bills, transferring money between various accounts, and keeping track of incoming and outgoing cash flow.
6. Prints Quicken Checks
Quicken allows you to print out checks that you can use with hundreds of providers, however, the preprinted check forms that you need (you can't just use any paper) can be quite costly. If you need a large amount of Quicken checks, it might be more cost-efficient to buy Quicken checks online from reputable providers.
Why Should I Use Quicken?
Aside from the services that you can enjoy as mentioned above, one of the biggest benefits that you will enjoy using Quicken is being able to use Quicken checks. Quicken checks are accepted by hundreds of different providers, and you can use the same check for paying several bills if they are going to the same provider. The system will keep track of the payments efficiently and is less likely to result in computational errors.
When you buy Quicken checks online, you can actually get them customized in the same way that you can personalize a conventional check. You can add your company's logo, special watermarks, or other special designs to make the check exclusively yours.