Your credit score and report may have faded into the background of your day-to-day life. Leaving such matters on autopilot could cost you later on down the line. Do you know when it's most important that you check your credit score? Here's a breakdown of when you should do yourself a favor and check in on your credit score.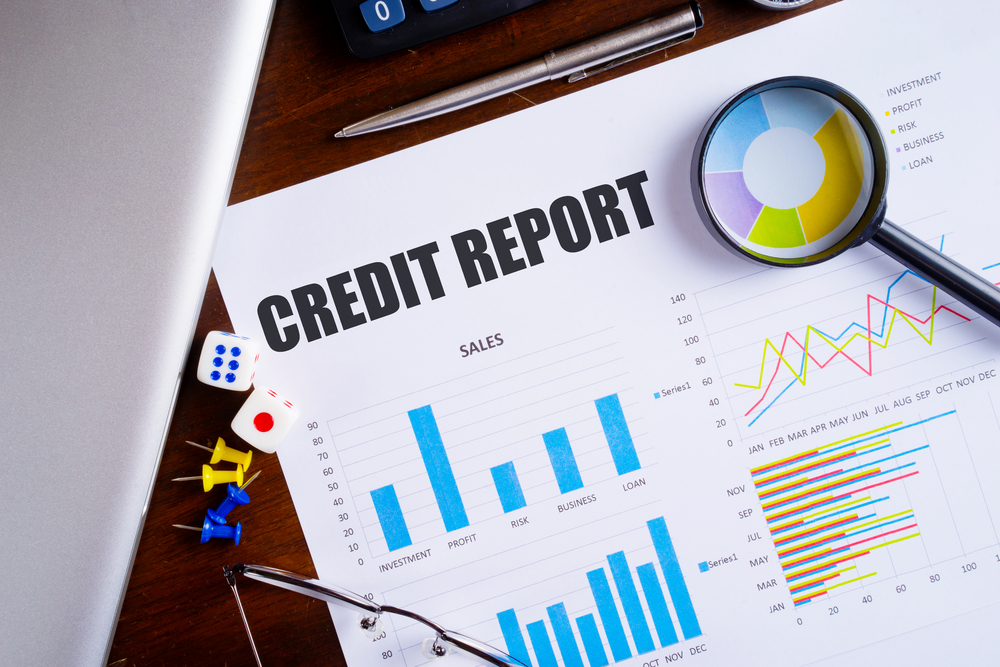 A Major Purchase Is in Your Future
Do you see yourself buying a home, boat, or automobile in the near future? If so, it's almost guaranteed that lenders will check your credit before making an offer. You want to know what they'll see, so you can better determine your chances of being approved for financing. Go ahead and check your credit to see whether it makes sense for you to hold off on the purchase or seek out financing until after you've had a chance to boost your credit score a bit. That way, you won't have to worry as much about hard credit inquiries wrecking your credit score more than necessary, which unravels the hard work you put into improving your score in the first place.
A Divorce Is on the Horizon
Perhaps your marriage is coming to an end. If so, you and your soon-to-be-ex-spouse will probably have to split any joint debts you owe. The reason it's a good idea to get a credit report is so you can see whether your ex ever uses your information to open a new line of credit. This happens when one spouse either seeks revenge against the other or when a spouse doesn't have the financial means to properly support her or himself after the divorce.
You Move Around a Lot
Maybe you do a lot of moving around for one reason or another. Because it can sometimes take a while for all your mail to be sent to your new address, there's a chance some of your bills won't get to you in time for you to meet the due dates. The reason you want to get a report of your credit is so you know if there are any outstanding bills that have been sent to collections, where they're hurting your credit score. Also, because you're moving around so much, the collections agency handling your outstanding debt may not have your most recent address, which keeps the cycle going longer than necessary.
You Think You May Be a Victim of Identity Theft
Upon checking your debit card or credit card statement, you may have noticed some unusual charges. If so, you may be a victim of identity theft. It's best to get a hold of a report of your credit so you can see if any fraudulent accounts have been opened in your name. Reach out to all three credit reporting agencies (Experian, TransUnion, and Equifax) and have them place a fraud alert on your report. Dispute any recent accounts you didn't open, and do what you can to have fraudulent accounts closed as soon as possible.
It can be rather time-consuming to regain your identity, so remain diligent and patient. Also, take steps to do everything you can to prevent becoming a victim of identity theft in the first place. Constant vigilance is one of your best and strongest defenses against the woes of identity theft.
You Want To Improve Your Credit Score
Major future purchases call for a major financial plan to better ensure everything goes off without a hitch. Rather than buying a home or a new car without financing, maybe you want to go ahead and start rebuilding your credit so you have one less thing to worry about in your day-to-day life. Your credit score plays a big part in your interest rates, which play a big part in your overall financial health. With a great credit score, you can enjoy great interest rates, which can go a long way in saving you money.
In any case, you'll want to check your credit report to see where you are currently so you know where to start and what to do to bring out the best in your credit score. It can take a while to build your score, so be patient with yourself. Your hard work is sure to pay off in the long run.
It's Been at Least a Year Since You Last Checked Your Credit
It's best that you check your credit report at least once a year. Doing so allows you to become aware of fraudulent accounts and outdated (or outright false) information on your report. Look closely at all the information on your most recent report, and don't hesitate to let the issuing credit reporting agency know if there's anything that needs to be changed or removed from your report. Remember, you're allowed one free credit report a year, so use it wisely. There are also services that allow you to check your report and score for free, so be sure to make good use of them.
Timing is everything when it comes to your credit. Use the above insights to know when to strike when the credit iron is hot.