The days where you could run a business without worrying about the changes brought on by technology are long over. Your business needs to prioritize investing in big data analytics, among other new types of technology.
"Without Big Data Analytics, companies are blind and deaf, wandering out onto the web like deer on a freeway."

GEOFFREY MOORE, AMERICAN MANAGEMENT CONSULTANT, AND AUTHOR.
The quote cites the importance of Big Data Analytics in the era of digitization. Now when everything has gone digital, we spend most of our time over the Internet. You need to appreciate its relevance as a business owner.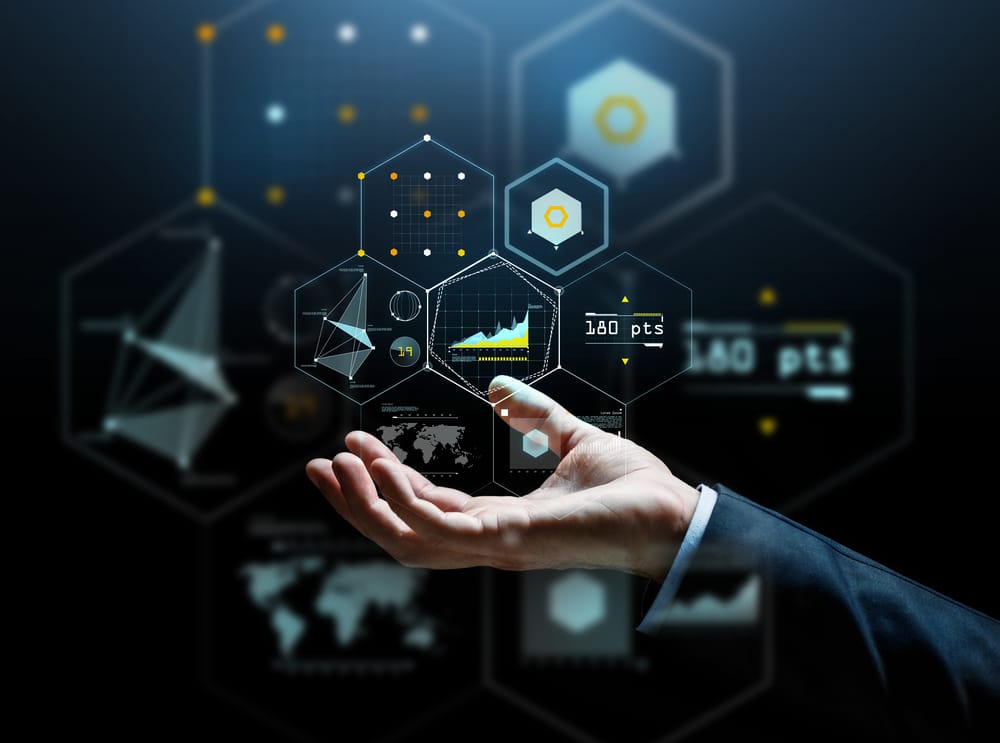 Why Big Data Analytics is Completely Changing the Future of Your Business
We have talked about some of the biggest benefits of big data in business before. You need to take this feedback to heart if you want to your small business to thrive.
The massive amounts of data that we generate through our activities over the Internet are referred to as Big Data. it is so huge that it cannot be stored, processed, or analyzed by using traditional tools. This can have incredible implications for your business. If you don't invest in it, then you risk falling behind.
The data is generated from numerous resources such as social media platforms and networks. Also, the data is in various formats such as images, audio, pdf, messages, videos, and more. Data can be structured, semi-structured, or unstructured. Big Data is useless in its raw format. It is analyzed in order to gain meaningful insights from it.
The enormous amount of data generated every second makes Big Data Analytics a buzzword. According to recent research, people watch 4.5 million YouTube videos, share 18.1 million messages, and send an average of 188 million emails each minute. In short, across the world, 2.5 quintillion bytes of data is generated every minute. Eventually, the need for someone who can analyze huge heaps of data is increasing.
Stepping into the world of big data analytics by taking up big data analytics courses may help you become a valuable asset to your recruiters.
Let us now see what is Big Data Analytics.
What is Big Data Analytics?
The quote mentioned on the top shows the importance of Big Data Analytics. Let us see an example.
When you shop online, you find product recommendations, some of which are related to your purchase history and others are similar to the products you have been looking for. Most of the time, you get the product of your choice. How is this done? There is Big Data Analytics behind it, used by a recommendation engine.
The process of extracting sensible insights from raw data is referred to as Big Data Analytics. Meaningful insights may include hidden patterns, market trends, customer preferences, and unknown correlations.
Big Data Analytics helps companies in better decision-making, risk management, and preventing fraudulent activities.
Types of Big Data Analytics
There are four types of Big Data Analytics mentioned below:
When the existing data is summarized into a user-readable format, it is descriptive analytics. This process helps you in creating reports such as the revenue of the company, sales, profits, stock, and so on.
This method is required when you need to know the root cause of the problem. Some techniques involved in this kind of analysis are data mining, drill down, and data recovery. Diagnostic analytics help organizations by providing detailed insight into a particular problem.
When you need to make future predictions based on historic and present data, predictive analytics comes into play. AI, machine learning, and data mining are used in predictive analytics and make predictions about the future.
We perform prescriptive analysis to prescribe solutions to a particular problem. It goes well with both predictive and descriptive analytics. To suggest a solution, it relies on AI and ML.
Big Data Analytics for Businesses
Embed YouTube Video URL here: https://www.youtube.com/embed/xFS7wthXIGg
Big Data Analytics has proven advantages in businesses as well. This has raised the demand for tools and techniques which are involved in big data analytics. With the help of big data analytics, organizations find new opportunities and run their business efficiently by gaining meaningful insights. The potential insights gained help in making better decisions.
Also, it helps in improving strategies by focusing on the requirements and demands of customers. It helps in making business operations more effective, eventually improving the profits and ROI of the company.
Some of the powerful Big Data Analytics tools such as Hadoop helps in minimizing storage costs, thereby increasing the efficiency of the business. Data analysis becomes easier and quicker with the help of the latest tools. So, big Data Analytics is time-effective as well.
Advantages of Big Data Analytics
Big Data Analytics has seen enormous growth with the benefits of technology. Multiple industries are implementing this methodology for various benefits. Examples of industries implementing Big Data Analytics include Healthcare, Finance, Technology, Consumer, Manufacturing, Energy, Retail, and more.
Let us see how Big Data Analytics provides different benefits to industries using it.
With Big Data Analytics, you have all the information regarding fraudulent activities and discrepancies. The organizations can utilize this information to narrow down the root causes of weaknesses and the list of suspects.
Quicker and Better Decision Making Within Organizations
As mentioned earlier, it helps organizations in quicker and better decision making by reducing costs and minimizing the time required to analyze the customer data. This results in the efficient functioning of organizations.
Product Development and Innovations
Big Data Analytics helps companies to analyze how efficient their products are and take the steps for improvement accordingly. This leads to the development of better and innovative products.
Enhance Customer Experience
Big Data Analytics helps companies in improving customer experience. By monitoring customer reviews, their experiences, and search history, businesses try to improve their products or services based on data analytics. By publicly addressing customer issues and offering different and feasible solutions, companies succeed in making good relations with their customers.
Being a revolution in the field of Information Technology, there is a surge in the use of Big Data Analytics. With massive investment in the domain, the professionals with skills in Big Data Analytics are in demand in almost every sector. With analytics emerging in every sector, the workforce needed is equally increasing. Different job titles in this field include Big Data Analyst, Business Intelligence, Big Data Engineer, Solution Architect, etc.
Understand the Merits of Big Data for Your Business
The demand for professionals with Big Data skills is increasing every year. It is especially important for small business owners like you. There are some certifications that showcase talent and skills required for the same which help you go places in Big Data Analytics.
Data Analytics experts provide organizations new opportunities to improve their business. The best way to get certified is to take up an online training course. There are some courses that give you flexible learning hours along with a choice in the mode of learning.
All you are required to do is get yourself registered.