Are you a healthcare entrepreneur? You will find that running a healthcare business is a lot more frustrating than you initially expected. One of the biggest complications is dealing with extended patient wait times.
You need to run your healthcare business as efficiently as possible. This means that you need to make it a priority to be organized and streamline service delivery.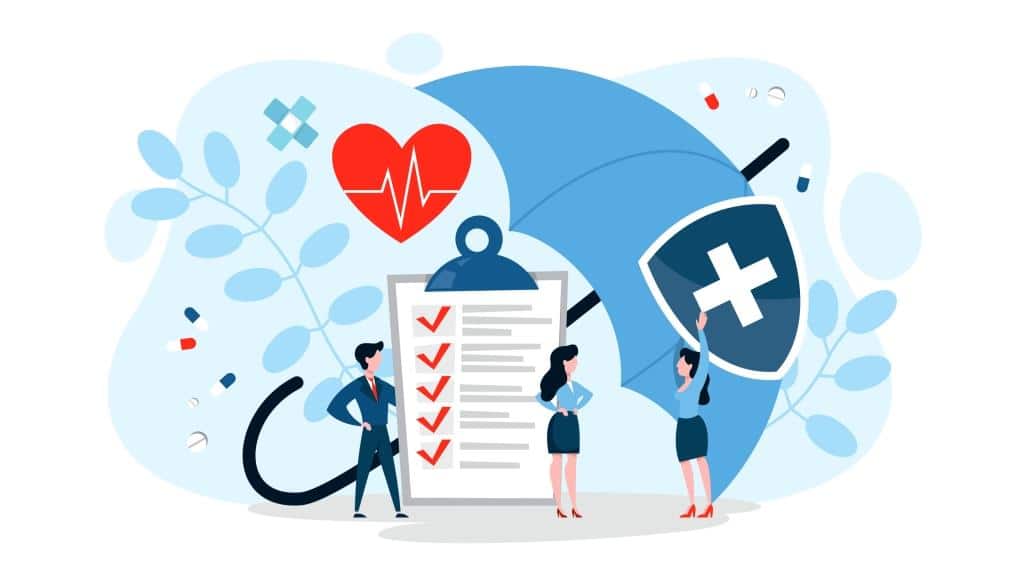 Your patient satisfaction rate will improve. This will in turn help your long-term profitability as a healthcare business owner.
The Importance of Patient Tracking as the Owner of a Healthcare Business
There's nothing more frustrating for a patient than going to the doctor's office, having booked an appointment, making sure to free up their day to get there on time, and then waiting an indefinite amount of time before they see their care provider. While some patients might tolerate waiting 15 extra minutes, for the majority, especially those feeling unwell or who have a busy day, it's aggravating.
Ninety-seven percent of patients are frustrated by waiting times. When most people seek medical care to relieve an ailment, it's counterproductive to put them in a situation that increases their stress and places them at prolonged contact with other ill and impatient individuals.
Also, the unplanned wait time can skew your clinic's entire schedule, making it harder to get back on track the longer it goes on. One solution to look into is automation and getting software to do the hard work for you. Automating patient tracking can give your clinic higher patient satisfaction and create a more efficient and productive business model.
What is a Patient Tracking Report?
To solve a problem, first, you need to collect as much data as possible on it. For patient wait time, that data involves keeping tabs on every patient that's physically in your clinic. You can generate an informative report by collecting each patient's information and data from their name, visitation reason, check-in time, time with staff, wait time, time with the healthcare provider, and their check out time.
Collecting this information accurately for a large number of patients will give you an overall view of your patients' experience in your clinic. By analyzing the reports, you'll be able to identify patterns of when and where your clinic bottlenecks and some insight into how you can fix it.
While minor results and adjustments might occur after a couple of weeks of data collecting, the longer you do it, the closer you get to understanding the bigger picture of how your clinic functions. This will enable you to make bigger picture changes where necessary with minimum risk.
Benefits of Patient Tracking Reporting
As long as the data you have is extensive and reasonably accurate, there's no limit to what information you can extract from it, creating limitless benefits in the long run. When it comes to excessive wait time, you can analyze the reports to manage patient flow better.
You'll be able to decide which patient might require an extension to their appointment, depending on the various factors in the reports. Working around such anomalies will allow you to significantly reduce patient wait time and maybe fit in another patient or two while still maintaining quality service.
Another critical benefit is avoiding the spread of infectious diseases. While there are many benefits to patient tracking and regulating because of COVID-19, they aren't limited to the current situation. Sooner or later, a patient of yours is going to come down with a highly infectious condition that they're unaware of. The longer they spend in a waiting room, and the more crowded the room is, the higher the risks are of starting an infection hot spot.
How to Get Started with Patient Tracking
Using software, you won't have to collect your data physically. This saves staff from the responsibility and time-consuming process of tracking various patients for the reports with a pen and paper. Instead, you can work on generating digital reports using NextGen EHR and EPM solutions.
In addition to gathering and analyzing the data, NextGen solutions for private practices can help you implement the changes you deem necessary. It can help you identify similar issues early on before they grow out of proportion and negatively impact your business.
Your staff will also require much less training when using specialized software, as it does most of the data logging and analysis. Tasks that otherwise would've taken excessive training and time become one click away with software.
Better Business, Better Care
Clinics are businesses in the healthcare sector, so everything that a commercial business needs to succeed, your clinic needs, too. Your patients are your clients and the backbone of your business. As such, they need to have a positive experience with your clinic and staff if they were to become a returning patient. Fortunately, you're not alone in your struggle to optimize your clinic with what's best for your patients. There are entire teams of experts with the knowledge and skills to help you out, so seek the help you need from professional medical practice consultants.