You need to make online research a priority as a business owner. There are a lot of ways that entrepreneurs can have a stronger competitive advantage by finding information online.
Unfortunately, censorship remains a problem in many parts of the world. We talk about the problems in China, but there are other places where it is bad as well. Even in the United States, you might find that some websites voluntarily restrict access from certain areas. Business owners seeking to find information may struggle with accessibility issues.
Despite living in the 4.0 Industry in the 21st century, incidences of blocked websites are rampant. Some governments ban social media networks and heavily censor their citizens' freedom to access the World Wide Web, but technology is getting more sophisticated and people have found ways to circumvent these restrictions.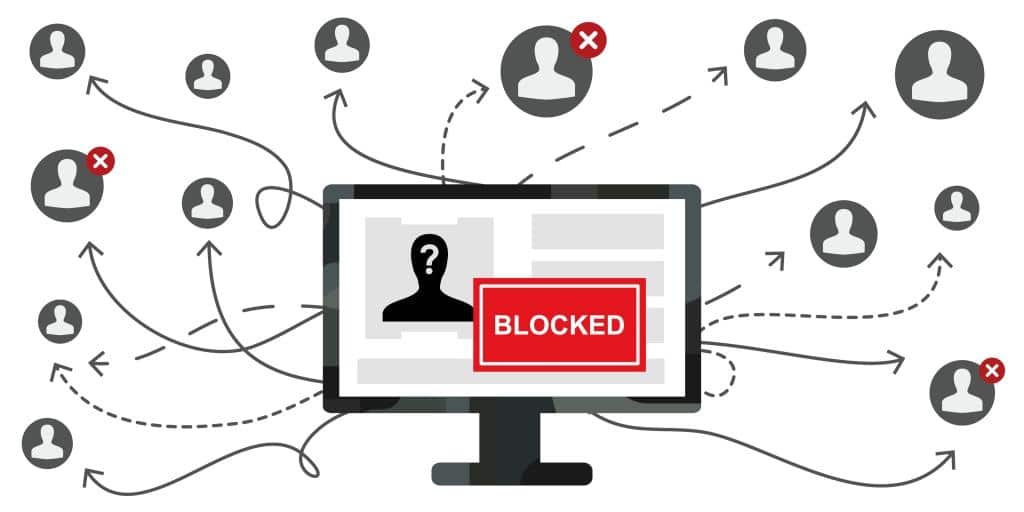 Some websites are also blocked by the school or company administrators to prevent people from accessing these websites during school or work hours, and it's surprising how easy it is to bypass these restrictions.
However, there are several ways you can get around blocked websites. These include:
1. Use of a VPN
A VPN or a Virtual Private Network is one of the most popular ways of bypassing geo-restrictions and firewalls. A VPN software creates a safe tunnel through which your device can access the internet anonymously. A VPN allocates you a virtual location by routing your communication via different servers around the world. This prevents anyone from seeing your IP address, and you can access a site in a different country by connecting to a server that is not blocked.
If privacy is not your greatest worry, there are plenty of free VPN servers that you can download and install. Free VPNs have been accused of justifying their free services by selling your data to third- parties, but if you are only interested in unblocking certain websites, especially if you are traveling, you can download a VPN using a pseudo name and email address that you can trash when you get back home. and use it.
2. Use of Web Proxy
A web proxy is a type of intermediary between you and the internet. When you directly visit a website, you send a web request, which contains information about your PC or server, your IP address, browser fingerprints, etc. In response to the sent data, the web resource sends you the requested content.
Unlike this direct connection between you and the website, a proxy connection provides you with a gateway for the sent request and the content you receive from the website. A proxy modifies or hides your web request information and filters the content, which ensures you do not get unsolicited information. This allows you to browse anonymously and collect data without anyone telling where you are.
Hundreds of proxy websites are available on the internet, and all you need to do is perform a Google search and you will get what you need.
3. Use IP instead of URL
A useful option for unblocking sites is to connect to the targeted website via an IP instead of its URL. To obtain any website's IP address, you need to go to Command Prompt and perform a ping domain.com command.
The application of IP is one of the simplest ways to gain access to blocked sites, but if the targeted website has also hidden its IP address, then this method will not work. To get free IP address from Pakistan, you need to run CMD on your PC, type "ping www.websitename.com," then click enter. This immediately returns the website's IP address. Enter the returned IP address on the address bar in your browser and click enter.
4. Google Translate
Another interesting and unlikely method of unblocking blocked websites is Google Translate. If a certain website is blocked in one country does not imply that the different resources that you can use to access the website are blocked. To do this, paste the URL of a website into the prompt, not forgetting you should ensure you pick in the first box, "Not original language.' Once a URL appears in the translated section, click on it and that easily and fast, you can see the contents of the blocked site.
Find Ways to Access Blocked Websites for Business Research
As a business owner, you need to do a lot of research if you want to develop a competitive edge. This can be tough when some websites are blocked. You need to find ways around the restrictions, so your company can conduct the research that you need.
While some countries block some websites in an attempt to censor citizens, there are always ways to get around the issue, albeit without some risks. Some of these methods such as using proxy websites are risky as some of the free proxies are riddled with ads, pop-ups and hackers who are on the prowl, their interest being to inject malware into your PC and steal data.
There are numerous ways to unblock blocked websites, but you have to use them with caution as well. Some of the methods might not work for one reason or another, but you can always go online and research on more methods such as using the Tor browser, Wayback machines, Google cache, etc. Find the method that is likely to work, try it and if it does not work, move on to the next. All the best!