One of the most lucrative property investment options is investing in a holiday home to let out on a short-term basis for holiday lets. This kind of investment can be highly profitable, which is why it's such a popular option with many entrepreneurs. However, what it's important to understand is that it's very different to purchasing property for long-term rental lets.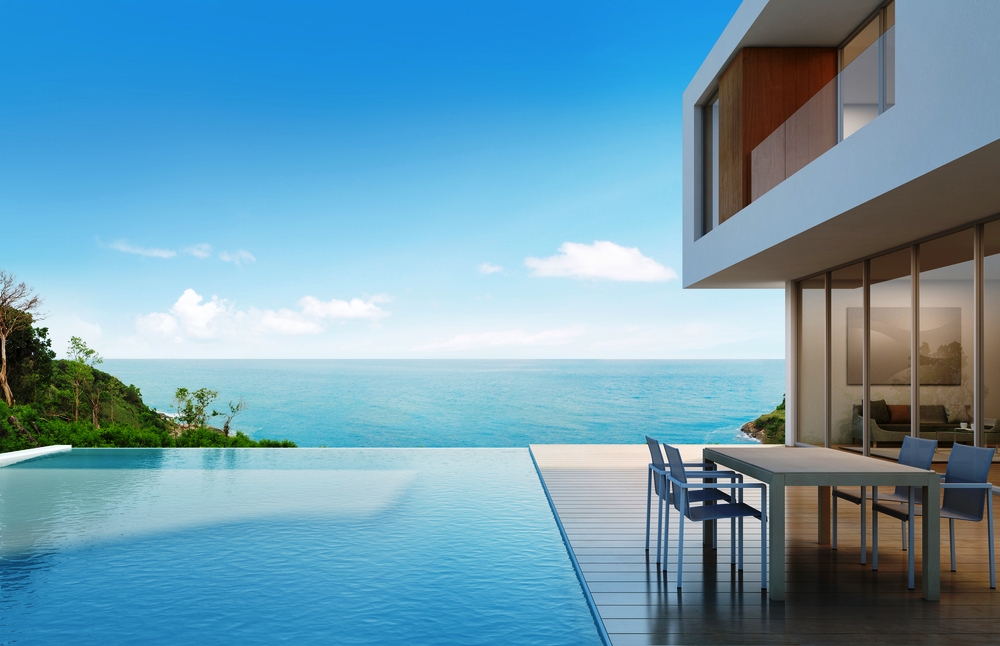 Of course, buying a property for holiday lets can often be far more lucrative than regular buy-to-let properties, but that's only if you get it right. Studies have shown that homeowners who let properties in popular travel locations can earn as much as three times the amount buy-to-let owners in the same area make.
However, you only have a chance of success if you know what you're doing, because holiday lets are very different to long-term lets. A mistake that many investors make is failing to understand this, which means that from the start they don't understand their business investment. This isn't a position that you want to be in, which is why it's so vital that you take the time to learn what's involved in offering holiday lets.
Selecting the right area
First and foremost, it's vital that you understand how to select the right area for your holiday lets. If you are going to make a success of your holiday let investment, you need to choose the right area to search for property in. Of course, the question is, what is the right area and how do you know?
It's important to think about an area that you can easily access, so that you can effectively manage any holiday lets. If you're not able to manage any holiday lets yourself, you will need to hire someone to deal with this for you. However, it's much more cost efficient to be able to deal with this yourself, which is why selecting a property in an area that is close to your home and attracts a high number of tourists each year is important.
In addition to thinking about an area that you can easily access, it's also important to consider a place where you know has good holiday let potential. You want to choose somewhere that you know has the potential to be successful. Think about what areas are always packed with visitors throughout the year, and where you would have the potential of making a real go of a holiday let investment property.
Picking the ideal property
Once you've chosen an area, the next step is to select your property. Now, this is no easy task, as there's a lot that needs to go into doing this. From choosing the type and size of the property to the facilities that it has and the amenities that it's close to, there's a lot to consider. You need to think carefully about all of these things, and of course your budget, and also what you will be able to charge per holiday let and whether this will cover the cost of your mortgage, if you have one, and any other running costs.
Say, for instance, you've seen a couple of properties in mountain resorts that you know are popular with skiers in the winter and hikers in the summer and have seen them here! You like both properties, but you have to decide which has the best potential for success. One is larger and has six bedrooms and the other is smaller with three bedrooms – you'd have to charge a lot more for the six bedroom property to make it affordable to run, however it it closer to the main resort town and comes with an outdoor hot tub, so it's amenities are better. Out of the two properties, if you can afford it, the property that is closer to the local town and has better on-site facilities is the one to opt for, as people want to live in luxury while they travel, and a hot tub is highly luxurious.
It's important to think about which property will have the best chance of yielding the most successful results – which property will give your investment the best chance of bringing in a good income. It's also important to be mindful of your budget, but the income potential is also highly important.
Understanding advertising
The thing about investing in a property to use for holiday lets is that in order for your property to be successful, it needs to be well advertised. If you want to ensure that your investment becomes as profitable as possible, advertising is an area that will require investment. You could have the most amazing property available, but if no one knows about it, your chances of success will be low.
If you have a background in marketing, this is probably something that you can deal with yourself. However, if you don't have experience with marketing, then you may want to consider outsourcing your marketing and bringing a specialist on board. While this will come at a cost, what it's important to bear in mind is that if you are going to succeed in the industry, you need to get your marketing right, which makes the investment needed to do so worthwhile. It's just a case of ensuring that you actually have the funds available to do so.
Going above and beyond
When you offer holiday lets, you need to have a team on-site at all times to deal with welcoming new guests, change overs, providing anything else that is needed, such as clean towels. The fact is that when you own an investment property for holiday lets, there's a lot more that you need to think about compared to regular buy-to-let properties.
As the owner of a holiday let property, you need to be willing to go above and beyond for your guests. The fact is that if you want to get good reviews on Trip Advisor, you need to ensure that your guests have the best experience possible, their every need seen to. Before you invest, you need to consider if you're able to provide this level of service for your guests.
There you have it, everything that you need to know about buying a holiday property as an investment.