You can't afford to run a business without an online presence these days. Around 36% of businesses still don't have a website, but these companies struggle to survive.
Unfortunately, a poor quality web presence is as bad as no presence at all. This underscores the importance of having a great website for your business.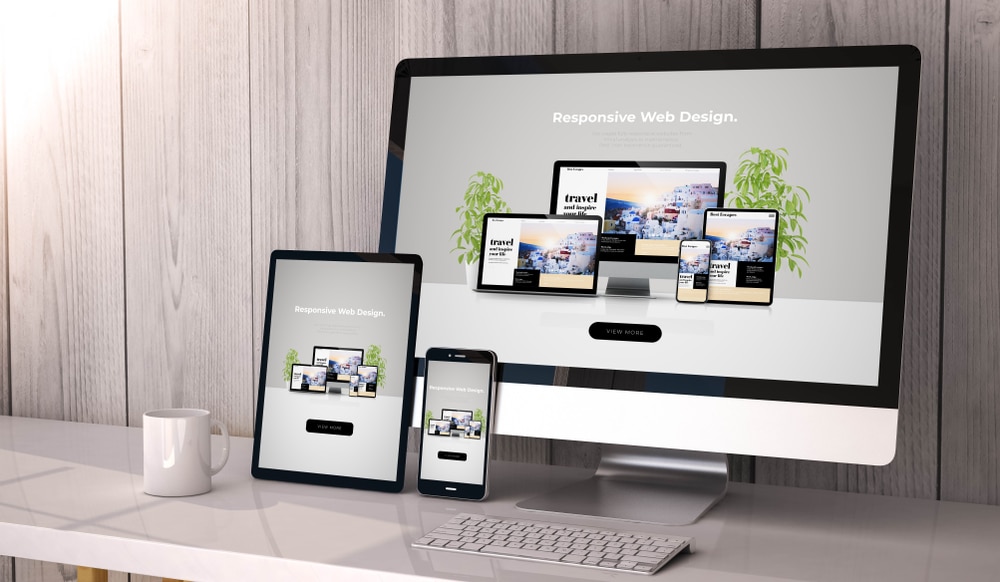 The Survival of Your Business Hinges on a Quality Website
Your website and discoverability online can make or break your business. Therefore, you need to hire an experienced developer who can provide a custom-designed site. If you don't understand the e-commerce website development process, you may not realize just how much work goes into creating a unique site.
In this article, we'll look at the major website development process steps so you have a clear idea of what to expect. You can also read some of our articles on web design trends.
What Developing a Website Involves?
What is the process of website development? There are more phases involved than you may imagine.
These include:
Information gathering. You will need to provide the designer with certain details about your business, your competitors, and your unique selling proposition. Afterward, the development team will examine the websites of your competitors, aggregate the best ideas, and improve on them. The designer will then layout a basic structure for the website.
Content creation. This is the part of the e-commerce website development process that you may be familiar with. The designer will start to add text, photos, videos, and other types of content to the site. They should all be relevant to your business.
Prototype design. The designer will make prototypes of all the pages and show them to you so you can make suggestions and experiment with the design.
Custom design. Starting with the homepage, the designer will create a site that's perfectly tailored to the needs of your business. When you reach this stage in the website development process steps, you should talk to the designer in detail about what you like and don't like about the design and layout.
Programming and front-end development. Here, the client takes a backseat and the developer works on the technical details. This includes installing a content management system and writing the code for the various modules of the website. The aim is to ensure the site runs smoothly and as efficiently as possible.
Testing. The development team will run the site using a web browser to detect errors and fix them before the website is made public. The team will also ask individuals to use the site for its intended purpose to see if everything works as it should. Some of the things we will check include:
Performance
Responsiveness and device compatibility
Cross-browser experience
Broken links
Website launch. When all the bugs are squashed, your site will be ready for its public launch. You can then use your new website to help you reach your target customer and grow your business.
Why Hire A Website Development Company?
Many people are tempted to develop a website on their own, thinking it will save them money or even time. However, this isn't the case. The entire e-commerce website development process requires lots of time and effort. You will never be able to get a custom-designed site in 24 hours or less. Let's compare hiring a developer with building a website on your own.
| | |
| --- | --- |
| Hiring a Web Developer | Doing it Yourself |
| You don't need any design or development experience. | You need at least a basic understanding of content management systems. |
| The developer will register a domain name and purchase web hosting for you. | You need to register a domain on your own and buy hosting. |
| You can get any type of site you want. | Your site is likely to be quite basic. |
As you can see, it's best to hire a reputable developer and work with a team of professionals over several months. The end result will definitely be worth it and your business will be more successful!