Every business needs to protect itself from threats such as theft, fraud, supplier failure, or problems occurring due to damage through wear and tear or even natural disasters.  Risk is everywhere, and the true spirit of an entrepreneur is one of a risk taker, so it is assumed you are reasonably comfortable with an element of risk; but successful entrepreneurs are always looking for ways to protect the downside.  As an example, when Richard Branson set up Virgin Airlines he made a deal with Boeing, that if things didn't "take off", so to speak, he could sell the aircraft back to Boeing.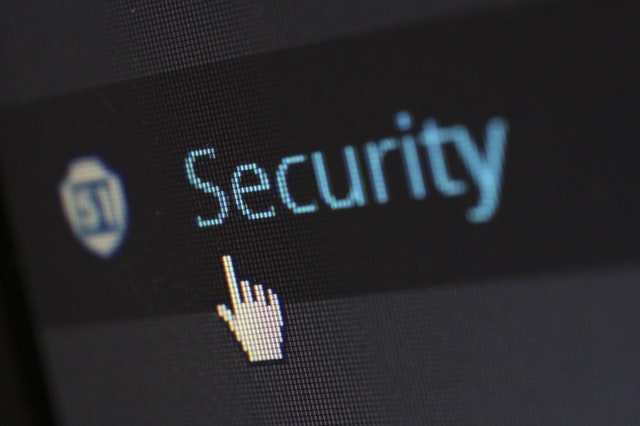 A decade ago, we would still tend to associate the idea of a burglar with an image of someone with a ski mask over their face and a bag of swag; whereas today, the majority of serious crimes take place online – indeed, online crime is absolutely booming with countless examples of organizations, such as Uber and the NHS being held ransom by cyber criminals.
When it comes to an online business-things are obviously not as physical, in the sense that it's not as simple as setting up an alarm to protect from intruders or fit safety rails to protect staff or visitors from being hurt.  Whilst protecting your online business is a less physical experience, it is just as important.  As an example, think of the effect a data breach could have on your reputation, as an online retailer, if credit card information were to be hacked.
Ensuring your online business is kept secure is an absolute priority, and in terms of IT recruitment one of the biggest areas of growth is IT security – which demonstrates how imperative IT security is becoming.  This article therefore offers 5 ways you can protect your online business.
Keep Everything Under Lock And Key
You wouldn't protect your front door with a flimsy lock and key; so why do so many business owners protect their online business with such a basic password?  Make sure you don't use the same password for each account and use a mixture of letters, numbers and symbols.
Have A Back Up
If you've ever been in the position where you've lost important data due to hardware failure, accidental damage, or theft… then you'll have most likely learned the hard way the value of backing up your data to the cloud.  If we compare this to an offline business, you wouldn't keep just one copy of essential documents, you would have a number of copies, some of which would be kept in secure storage – as you would appreciate the tangible value of that asset, and be more connected with the fact such a document is perishable and vulnerable to being lost.
Keep a copy of all your work, and in particular crucial documents, in the cloud, to give you the peace of mind that all your precious data will still be there should the worst happen.
Have Surveillance In Place
Nobody likes the thought of their home or business being burgled, which is why many stores have security cameras in place.  You need the same for an online business.  Make sure you have adequate protection against hackers that try to violate your online business, in the same way that you would ensure your shop was protected each night from being broken into by thieves.
Collect Cash Securely
Just like how a high street store has a secure till and a safe, rather than having money laid out on the table, you need a secure way of taking payment.  PayPal and Stripe have both stood the test of time as reliable payment systems.
Be Careful Who You Give The Safe Keys To
Many famous food companies such as KFC, Coca-cola and McDonalds have secret recipes. Imagine if these big names gave each of their staff a way to open the safe door that contains the secret recipes of the 11 herbs and spices, french fries or coke that KFC are known for!  There's a logical need to limit what your employees have access to.  You can set permissions on most documents to those in more trusted or responsible positions… and particularly when it comes to freelancers, don't be tempted to give your credit card details to them in order to purchase items on your behalf – and be sure to trade with trusted suppliers that are reputable and stable.
So, there we have some food for thought.  We live in a world where unfortunately security does need to be at the forefront of our mind; our instinct to trust and see the good in people is a good quality to have as a human being, but in business, it is better to be safe than sorry.  You are creating something of tremendous value, with your business, so get started today and protect it, the same way Colonel Sanders protects his world-famous chicken recipe.