Running a business takes a lot of work, and if you're not careful it can end up seeming like you have four full time jobs instead of having the freedom and flexibility that a business was supposed to bring you. The good news is that there are definitely things you can do to make sure you run your business in a way that it doesn't feel like it's running you.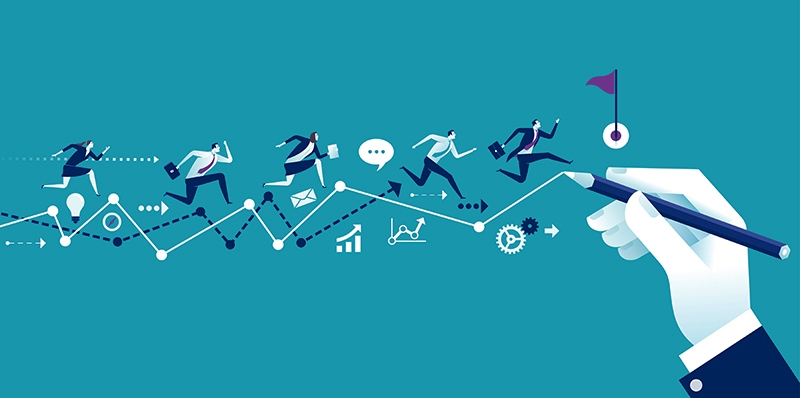 So, in this post we're going to share with you just how to do that.
Have a plan:
The first step for running any business successfully is to make sure you have a plan. This means having an overall plan for the business and then having plans for things like how you're going to market your business, what your products and services are going to be, and things like what your pricing will be. The thing with planning is, it really doesn't have to be something you get too caught up on – it can be really simple and you can expect it to change as your business grows, but it's just good to have something in place at the beginning.
Set up systems:
Running a business without systems in place is one of the fastest ways to have your business feel like it's running you, and the reason for this is because systems are the processes that help you keep you organized and focused and even in some ways allow you to be more hands-off in your business whilst still making sure that the important things are getting done. For example, if you use email marketing in your business, then it's good to have a system for this that you automate so that you're not having to manually send your emails when they need to go out, or having something like a Roofing Software or project management tools that can keep all of your team on the same page to stop wasting time on back and forth email threads. Creating systems really doesn't have to be complicated, but it's simply about finding a way to simplify the process of doing the same tasks over and over so that they can somehow be automated and done easily
Hire a team:
Although hiring a massive team – especially not right at the beginning isn't something you need for your business to be successful, eventually it's going to be one of those things that you'll have to think about doing in some way in order to take the load off and so that you can focus on the things that you're actually good at instead of trying to be good at everything in your business.
Evaluate regularly:
A big part of growing a successful business is being able to look at the things you're doing that are working and also what's not working. It's perfectly okay to admit that something isn't working, and this doesn't mean failure, it just means it's not right for you, so it's okay to let it go, but the only way you can know what's working and what's not is by regularly evaluating the things you're doing in your business.