Keeping your business clean Is crucial. You are going to need the right appliances to do it. Vacuum cleaners are still the most important cleaning appliance on the market.
There are so many vacuum cleaners on the market that the choice can be difficult. We've narrowed it down to 5 – these are the best vacuum cleaners for a business, offering an optimal price to performance ratio.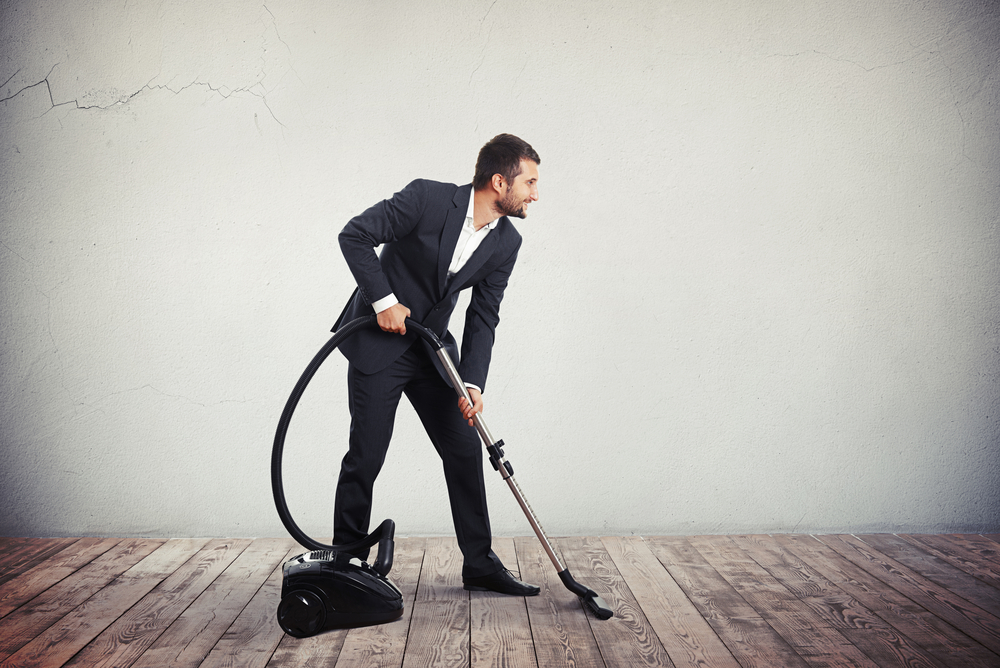 1. Oreck U2000RB1 Bagged Upright
This vacuum cleaner is made in the USA and is perfect for cleaning offices and hardwood floors. It is a slim, upright cleaning unit that weighs less than 10 pounds.
Its carrying handle and 'Helping Hand' handle make it very convenient to maneuver around. It is also possible to clean larger areas with it because it has a 40-foot long cord that can be replaced easily if damaged.
The deep-cleaning brush bar boasts an amazing 5000-6500 rpm and is around 12 inches in size. You can move it over tile, laminate, hardwood, low, medium and high pile carpet effortlessly thanks to the integrated Microsweep technology.
Another great feature is that this high-capacity, yet lightweight industrial vacuum can be positioned virtually flat to collect dirt and dust from under the lowest of furniture. This also makes it great for restaurant and school use.  Read more on this vacuum at this blog.
2. Rubbermaid Commercial 1868436
This vacuum cleaner is preferred among hotel owners because it is very easy to maintain. It can be moved over any height of carpet pile with ease, as it has 6 different height adjustment settings.
Its 13.75-quart bag is pretty big, letting you collect lots of dust and dirt with less frequent bag changes. The unit comes with a CRI Green Label certification for improving air quality indoors.
3. ProTeam ProVac CN Canister
This commercial canister vacuum features a 10-quart Micro Filter dust bag and multi-surface toolkit to keep your business super clean. It is the perfect choice for increased productivity while cleaning, making it absolutely crucial to the success of any domestic cleaning business.
It picks up food scraps, napkins, and other large debris quite easily thanks to the suction-only design and high-powered motor. The unit helps improve efficiency in your business by cleaning faster.
4. Hoover PortaPower CH30000
This is a lightweight (11.5 pounds), canister, type vacuum cleaner with a shoulder strap for ultimate portability. It comes with a 35-foot power cord, a reusable cloth bag for collecting the dust and dirt, and a stretch type hose.
One of the advantages of this model is the inbuilt blower. It can be used to blow away dirt, dust, and other debris from hard to reach areas.
The cleaning head is 10 inches wide. The motor provides 7.4 amps of power. The unit is equipped with a diverse, useful collection of tools and accessories.
In the box, there are 2 chrome wands, a shoulder strap, dusting brush, crevice tool, rug and floor nozzle, wall or floor brush, furniture nozzle, and a cord storage strap.
5. Sanitaire SC3683A Commercial Canister
Last but not least, the Sanitaire SC3683A Commercial Canister Vacuum is a small (11 x 19 x 18 inches), light (10 pound) canister vacuum that you can carry on your shoulder using a special strap.
It is a multi-use and multi surface unit that works as well on hardwood as on carpet. The SC3683A is light enough to carry with only one hand. The handy wand attachment enables effective work in hard to reach areas.